(For a short English version please scroll down)
Mir persönlich hat die Show von Eva Lutz mit ihrem Label MINX bereits bei der letzten Mercedes Benz Fashion Week sehr gefallen, deshalb freute ich mich auch auf die Herbst/Winter 2013/2014 Show und war ziemlich gespannt, was uns MINX by Eva Lutz dieses Mal zeigte.
Nun, sie zeigte den geladenen Gästen feminine Kleider und Röcker, Leder, dezente Muster und Schößchen. Aber auch voluminöse Oberteile zu schmalen Zigarettenhosen und Pelzimitat, was der Kollektion einen Hauch von Luxus gibt. Laut MINX gehören im nächsten Herbst/Winter Kleider im Metallic-Look unbedingt dazu.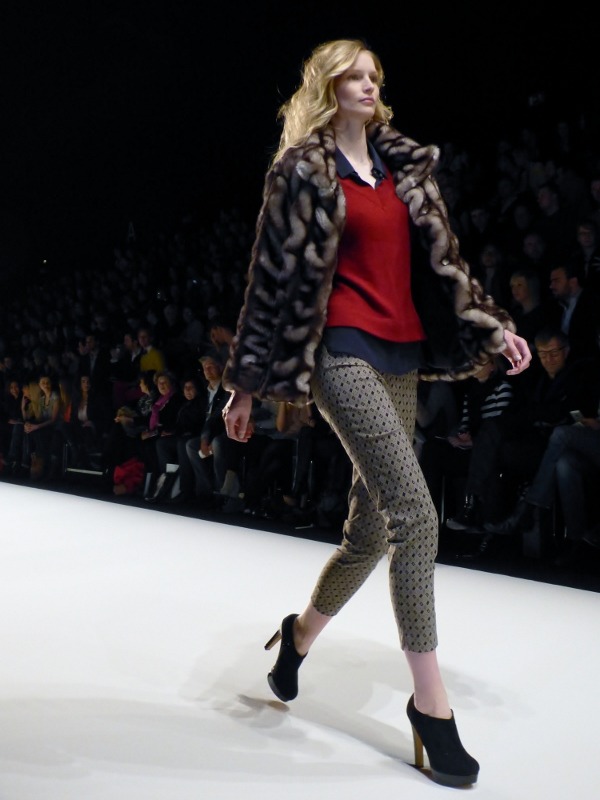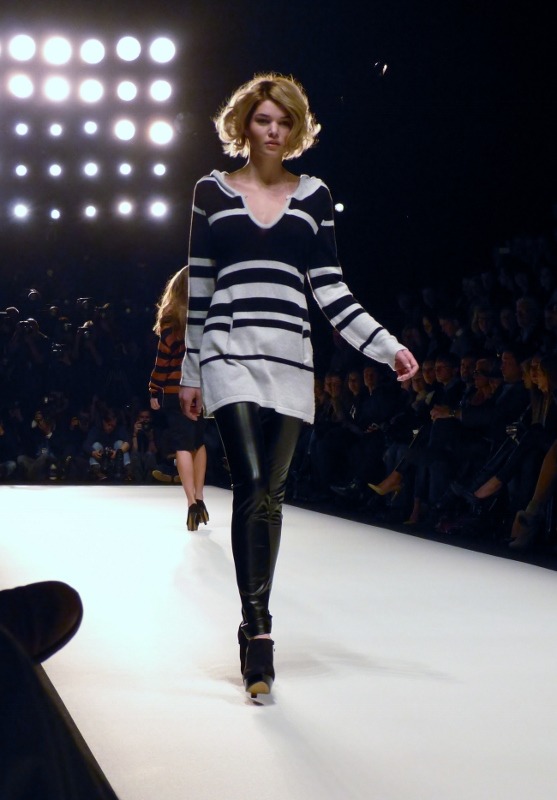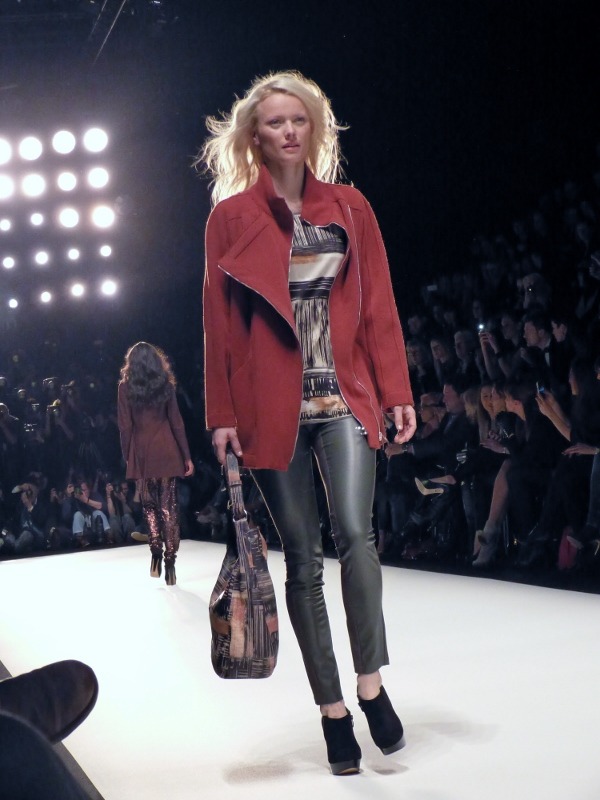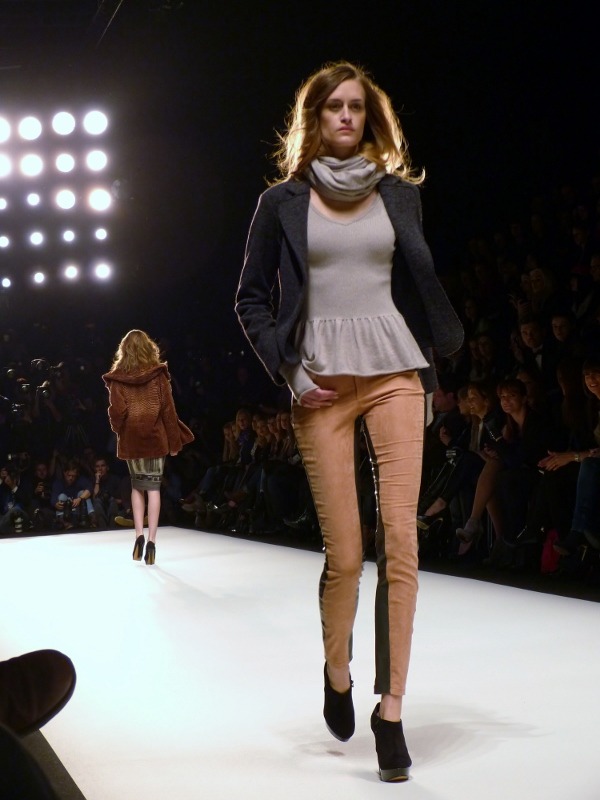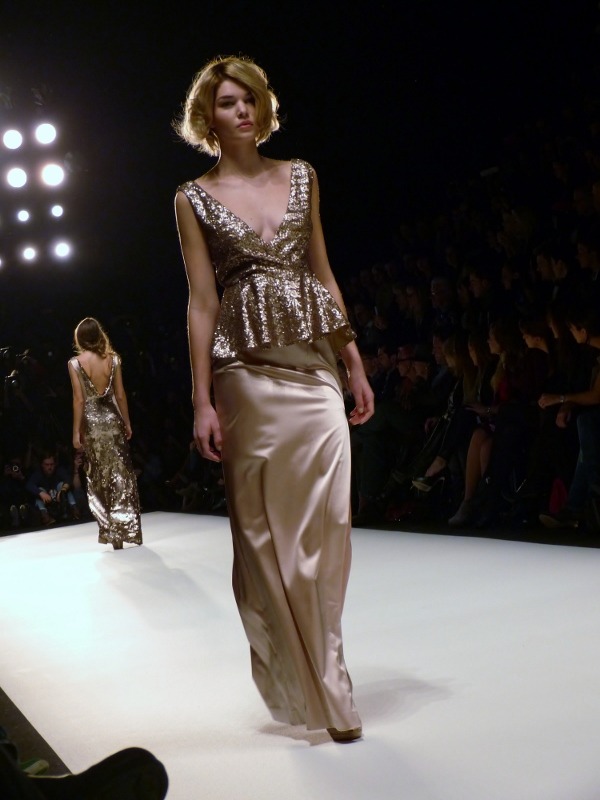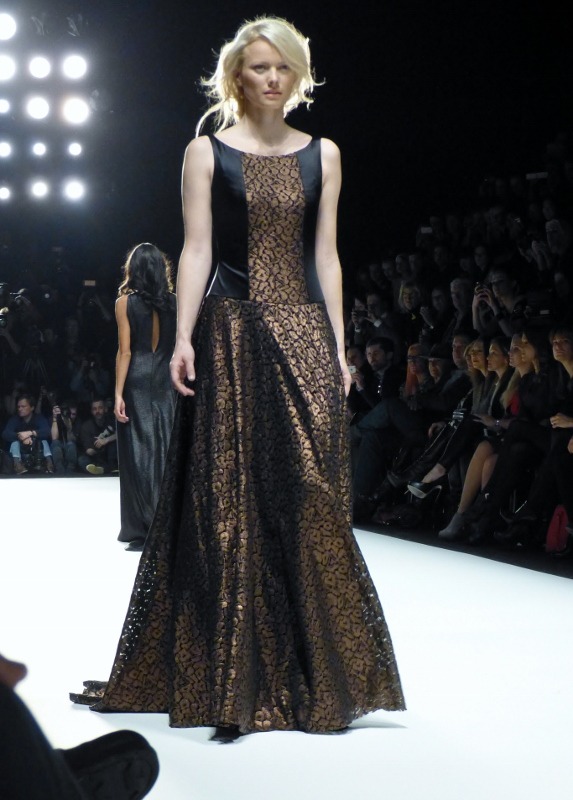 Eva Lutz kreiert ihre Mode mit besonderem Material-Mix und hochwertigen Stoffen. Doch – ich kann sagen: Es war wieder eine sehr schöne Show, alles passt sehr gut zusammen und ist vor allem tragbar.
Die Promidichte war dieses Mal auch höher als gewöhnlich – angeblich waren Christine Neubauer, Natalia Wörner, Simone Thomalla, Sonja Kirchenberger, Cosma Shiva Hagen, Sabine Postel, Dennenesch Zoudè, Caroline Beil, Alexandra Kamp, Mariella Ahrens, Natascha Ochsenknecht, Sarah Kuttner, Nova Meierhenrich und Ralf Bauer vor Ort. Jeden einzelnen habe ich allerdings nicht entdecken können…naja… ;)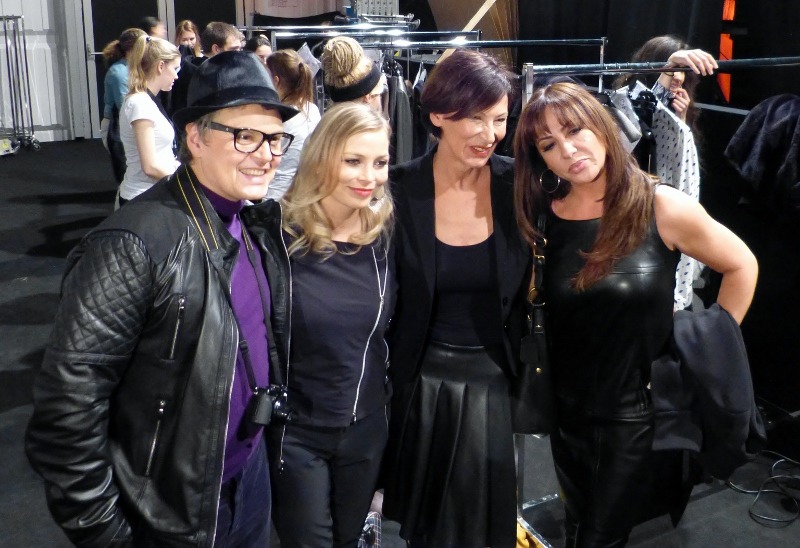 English:
I really loved the last show of MINX by Eva Lutz at the Mercedes Benz Fashion Week and so I was very happy about the invitation to the Fall/Winter 2013/2014 presentation. Eva Lutz and her label Minx showed feminine dresses and skirts, leather and restrained pattern. You could also find cigarette pants with voluminous tops and fake fur on the runway, which gives the collection a whiff of luxury. Metallic dresses are the It-Pieces for next fall/winter, according to MINX.
Eva Lutz sets value to fashion with perfect material mix and high class clothes for modern woman. It was a great show with a great collection!