(For a short English version please scroll down)
Wie bereits im letzten Blogpost angekündigt, stand noch die Show von Salvatore Ferragamo für Herbst/Winter 2014/15 auf dem Programm. Der Tag war noch immer sonnig und rund um den Dom herrschte reges Treiben. Nicht weit entfernt davon liegt die Piazza degli Affari, wo bereits zwei große Banner mit dem Schriftzug "Salvatore Ferragamo" den Eingang zur Show schmückten. Der Innenraum war ganz in Weiß gehalten (damit nichts von der Mode ablenkt) und mit hochkarätiger Prominenz besetzt: Neben Beppe Modenese (Ehrenpräsident der Camera Nazionale della Moda Italiana), Franca Sozzani (Vogue Italia) oder Suzy Menkes, waren auch Hilary Swank und viele andere VIPs unter den geladenen Gästen zu finden.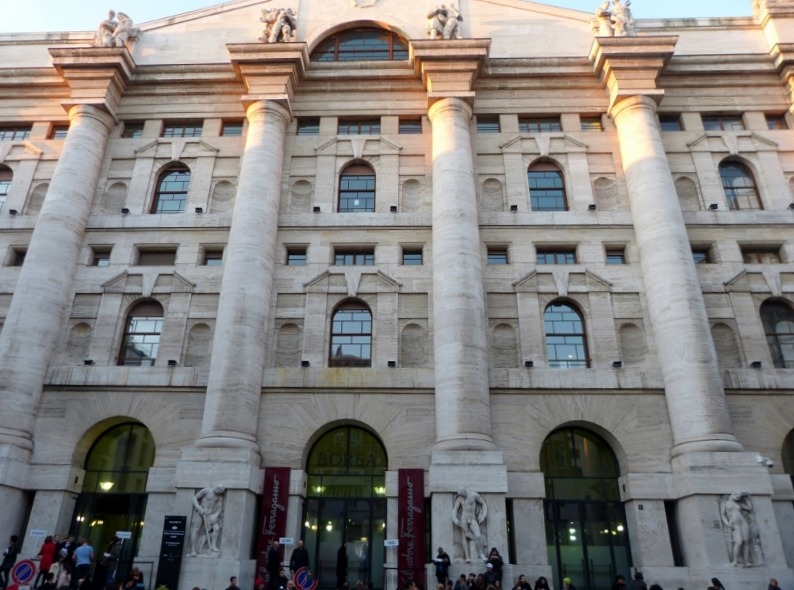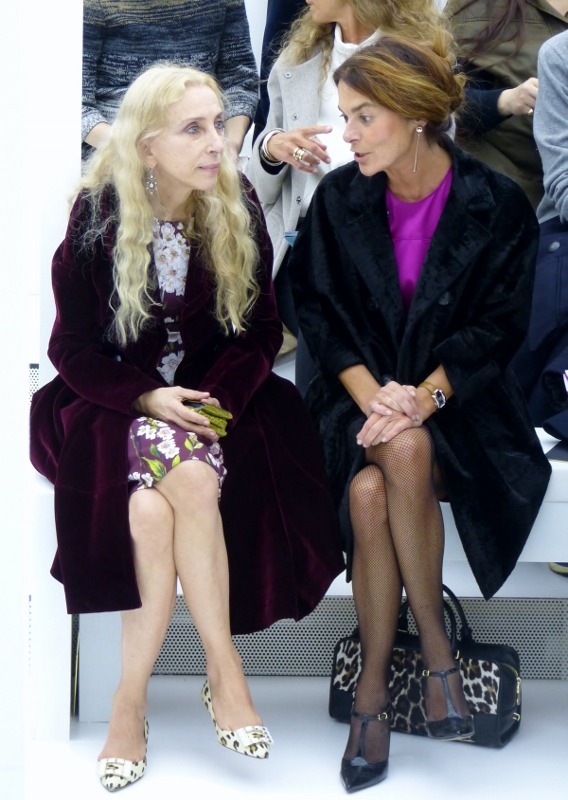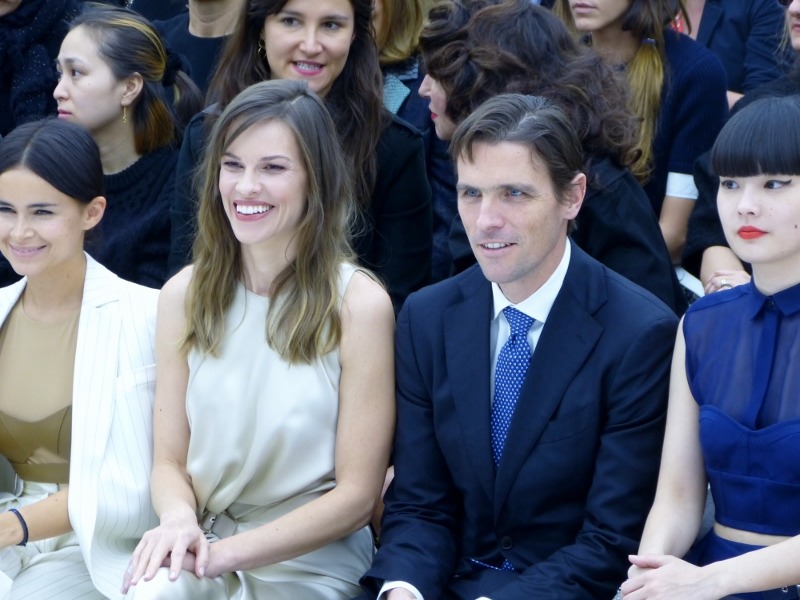 Diese, und natürlich auch die anderen Gäste, bewunderten die tolle Kollektion von Massimiliano Giornetti. Zu sehen gab es – wie gewohnt – hohe handwerkliche Kunst. Mäntel, Faltenröcke, hochgeschlossene Kleider, Rollkrägen, Westen und vieles mehr, zum Teil in übereinandergeschichteten Elementen, die eine weibliche Silhouette zaubern. Starke Elemente im Kontrast zum femininen Ausdruck, aber doch ein sehr passender Look. Farblich reicht die Palette von Schwarz, über Kaffeebraun, Sand und Kamel bis hin zu Backsteinrot mit metallischen Akzenten aus Bronze.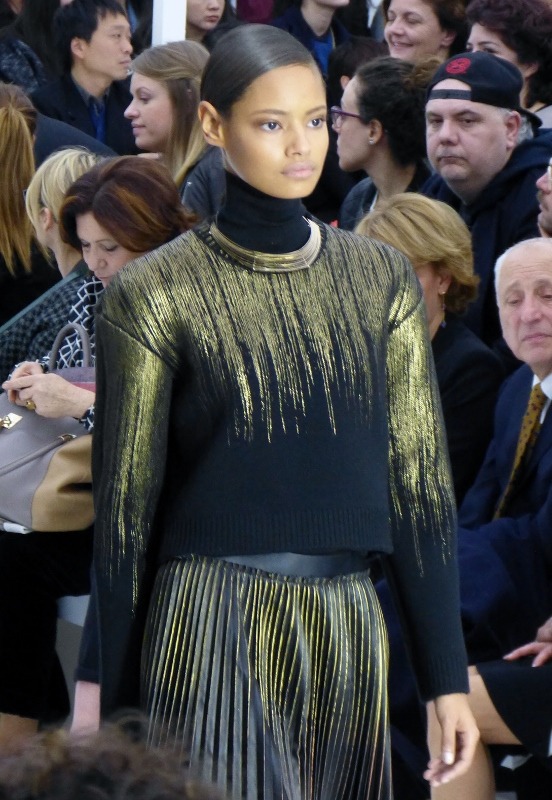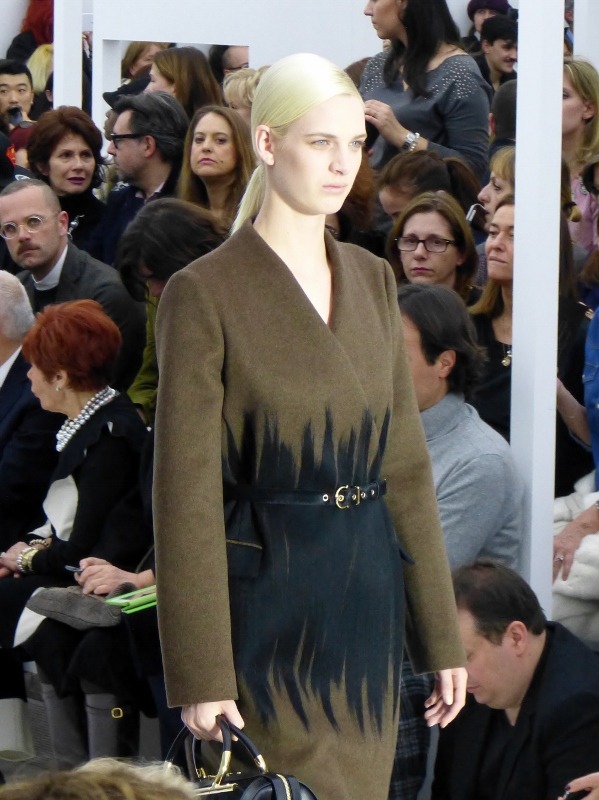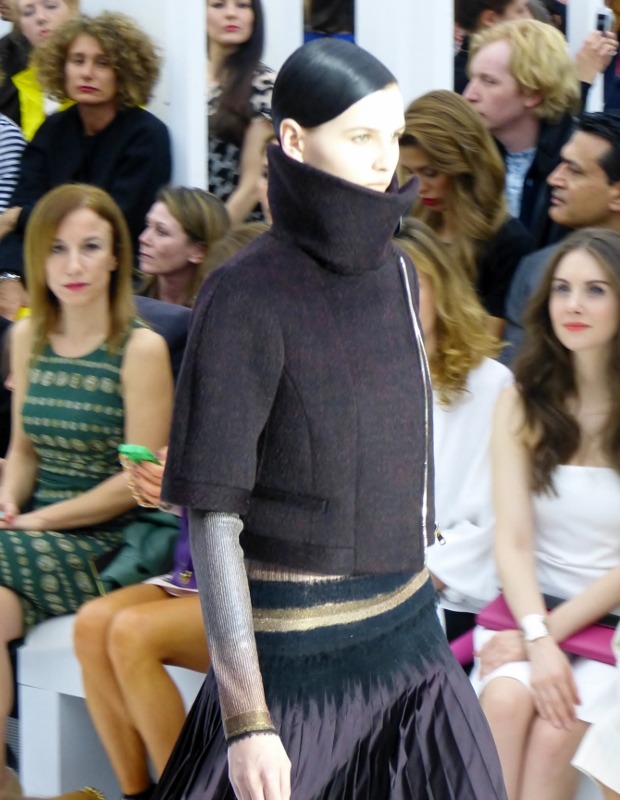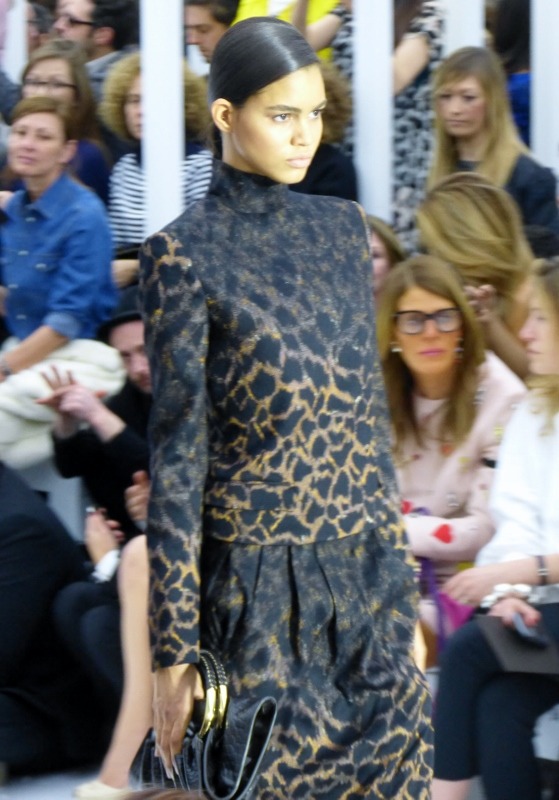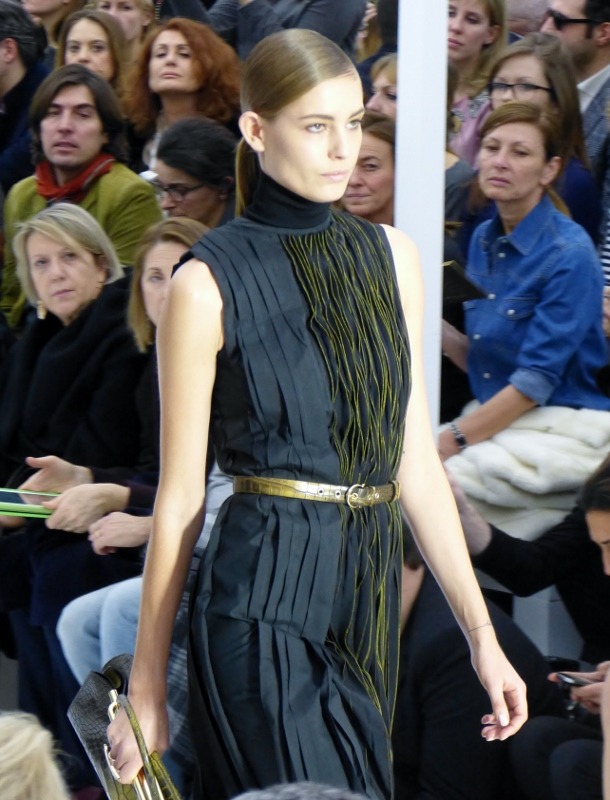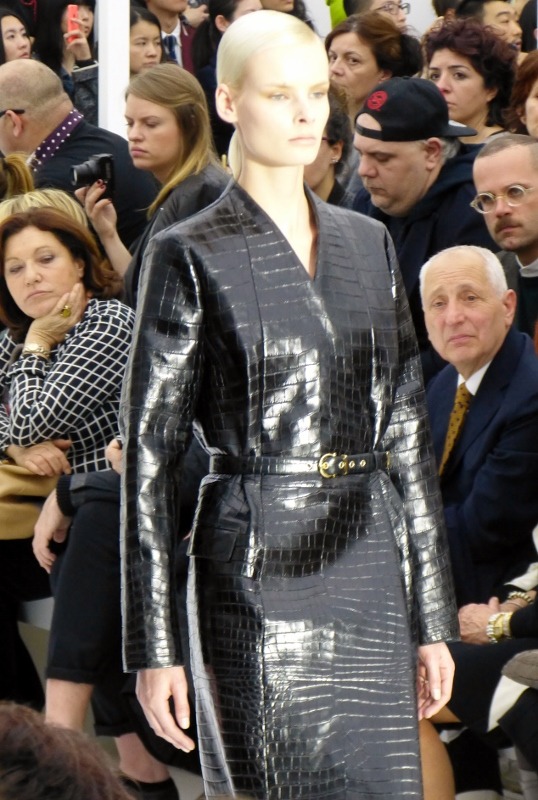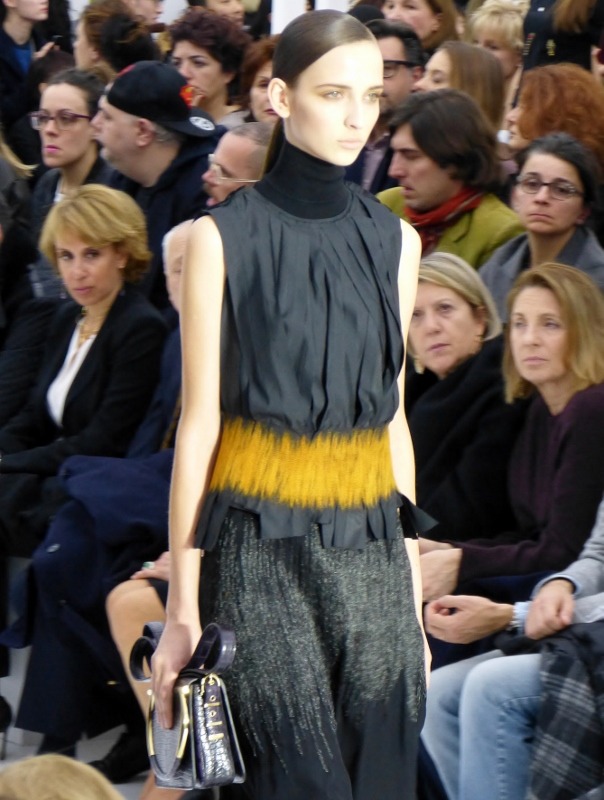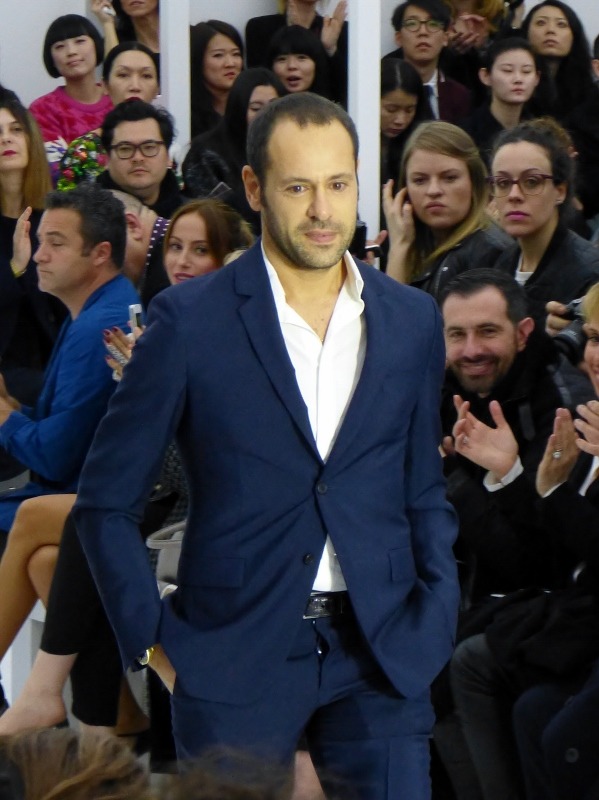 Bei den Accessoires arbeitete Massimiliano mit der Schmuckdesignerin Daniela Villegas zusammen.
Alles zusammen einfach nur eine super Kollektion, sehr weiblich und tragbar, in einer perfekten Umgebung. In Hotelkategorien gerechnet: 5 Sterne Superior! Toll!
English:
In my last blogpost I have already told you that I have been to the show of Salvatore Ferragamo, too – and here we go. Piazza degli Affari is not far from the cathedral and you couldn't miss the location, as in front of the entrance two huge banners announced the show. With a location completely in white the focus was totally on fashion. A lot of celebrities like Beppe Modenese (Honorary President of the Camera Nazionale della Moda Italiana), Franca Sozzani (Vogue Italia), Suzy Menkes, Hilary Swank and many more were seen.
The guests could see a perfect collection by Massimiliano Giornetti's and the usual high craftsmanship of Salvatore Ferragamo. Coats, pleated skirts, capes, high-necked dresses, vests and more with layering and female silhouettes.
Beautiful and feminine looks. The color palette ranges from black to coffee brown, chocolate, sand and camel, mixed with brick red, amber grey and accents of bronze.
For accessories
Massimiliano worked together with Daniela Villegas, who is a jewelry designer. All in all, it is a great collection in a perfect location. In hotel language I would say: 5 stars superior! I like!