Neben der Fashion Week in Berlin fand parallel auch die PREMIUM statt. Viele Designer, die Schauen auf der Mercedes Benz Fashion Week hatten, stellten parallel Ihre Kollektionen dort aus. Selbstverständlich waren aber auch viele andere Designer und Marken vor Ort – und zwar insgesamt über 800 Aussteller.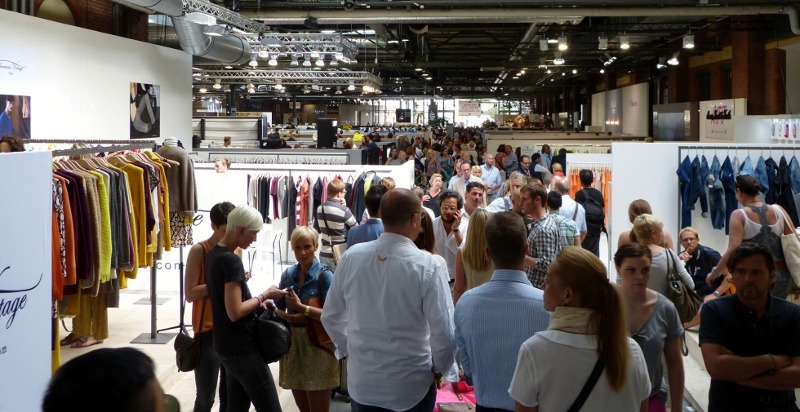 Ich habe mich also mal ein bisschen umgesehen, ein paar Gespräche geführt und neue Highlights entdeckt.
Zum Beispiel Männersache by Liebeskind. Damit beginnen wir auch gleich, denn Schuhe gehen immer und so "musste" ich einfach meine Fühler ausstrecken. Die Mädels kennen sicherlich Liebeskind mit den eleganten Taschen, doch seit mittlerweile einem Jahr gibt es jetzt schon Männersache by Liebeskind – Taschen, Accessoires (Gürtel) und selbstverständlich auch Schuhe für den Mann. Die Schuhe werden übrigens in kleinen italienischen Familienbetrieben handgenäht und (falls gewünscht) auch handbemalt. Ich mag es ja, wenn die Tasche zum Gürtel und der Gürtel zu den Schuhen passt!
Des Weiteren habe ich einen interessanten Hutmacher aus Belgien getroffen. Sein Label heißt "My Bob – use your head" und er tingelt seit 2010 durch die Welt, um sich für seine Hüte inspirieren zu lassen. In den verschiedenen Hutkreationen verbindet Geoffroy Moreels (Gründer) verschiedene Kulturen. Zudem verbreitet er mit den fröhlichen Farben einfach gute Laune und das, obwohl er manchmal 6 Monate an einem Hut sitzt. Respekt! Schaut selbst: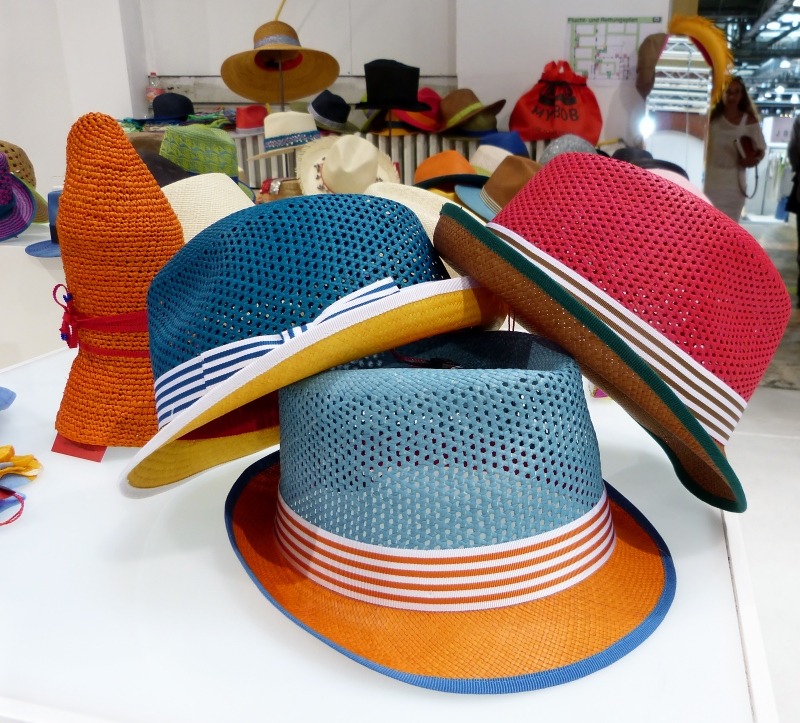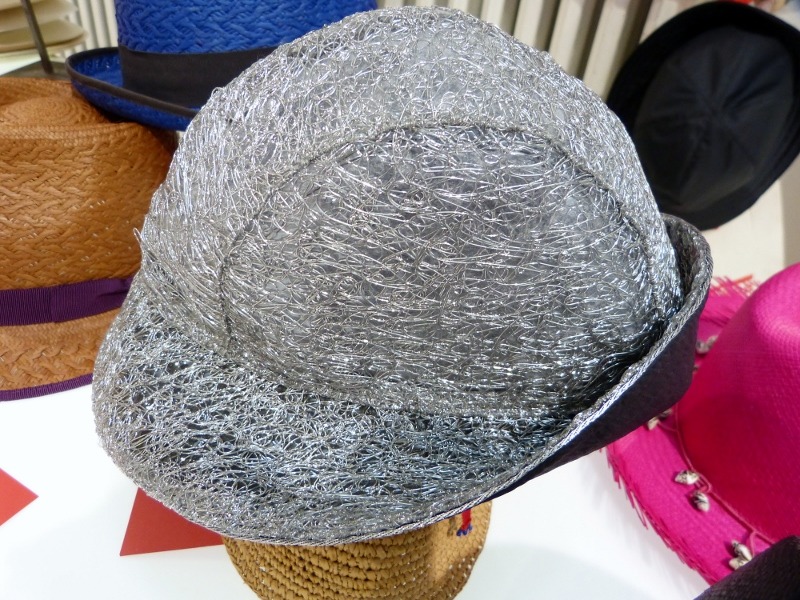 Einen Tipp aus Dänemark habe ich noch für Euch, denn ich muss noch immer lächeln, wenn ich jetzt über "Shoe The Bear" schreibe. Thomas Frederiksen (der Gründer) hat geniale, verrückte Ideen – ist einfach so! Oder wer kommt sonst auf die Idee, die Tanzschritte von Michael Jackson auf einer Schuhsohle zu platzieren?!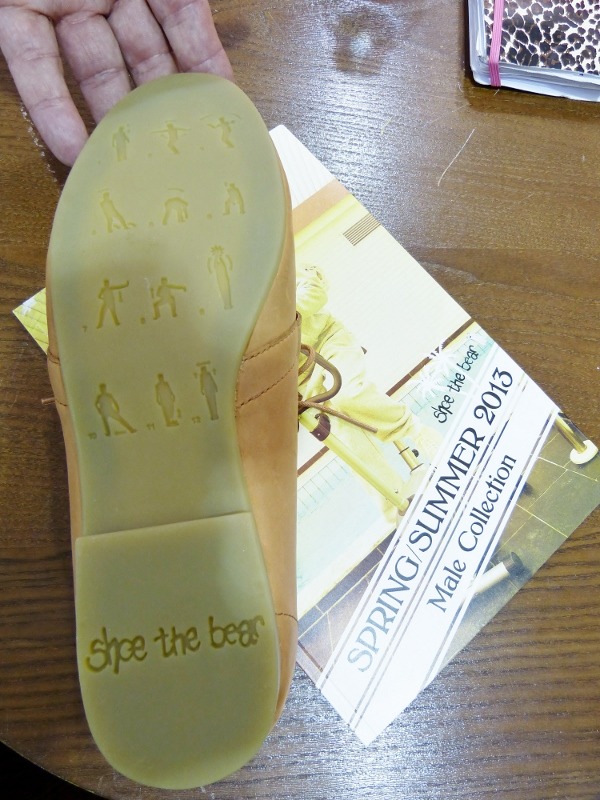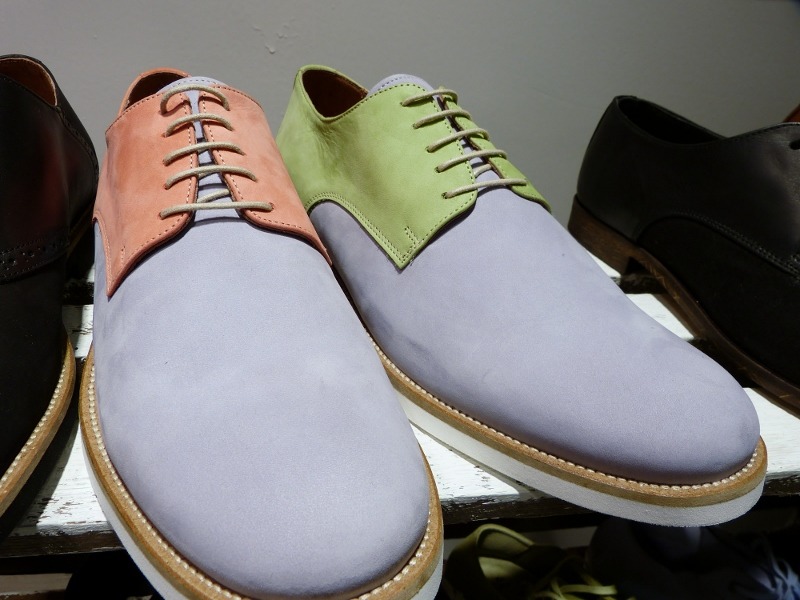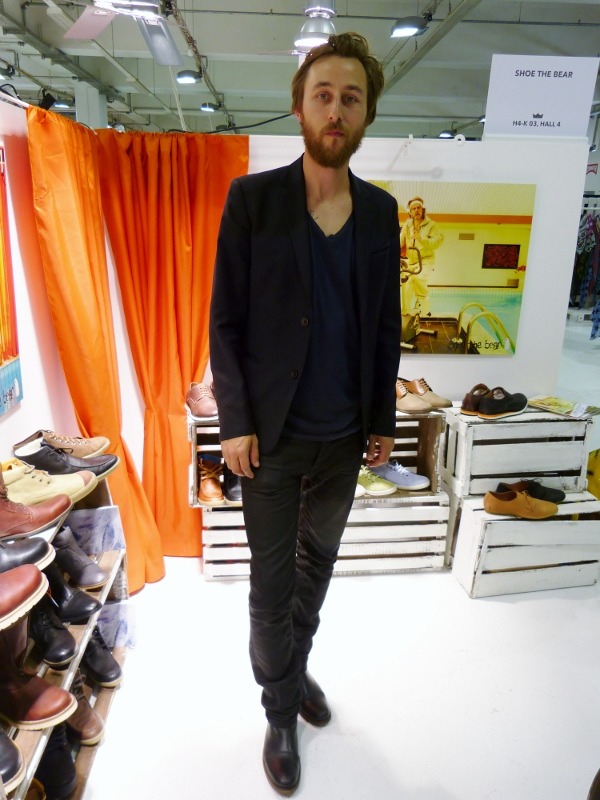 Fazit: Die Zeit verging viel (!) zu schnell, da ich liebend gerne noch mehr gesehen hätte. Ein Interview mit Stephan Pelger gab es auch noch, das kommt allerdings in einem extra Post.
English:
Besides the Mercedes Benz Fashion Week in Berlin the PREMIUM International Fashion Trade Show took place at the same time. A lot of the designers, who showed their collection in the tent, presented also at the PREMIUM – overall more than 800 brands!
I looked about, had some nice talks and found new highlights, e.g. 'Männersache by Liebeskind'. Perhaps the girls know the label 'Liebeskind' with its elegant bags. For one year now "Männersache by Liebeskind" designs shoes, belts and bags for men. The shoes are handmade in small Italian factories and also hand painted (if requested). I like it, if the bag is fitting to the belt is fitting to the shoes!
You know I love hats and so I met a Belgium hat maker – Geoffroy Moreels – founder of 'My Bob – use your head'. He gets his inspirations from all over the world and so you can find details of different cultures in his hats. Sometimes he works at one hat about 6 months and you can still feel and see the good mood. All my respect to him!
Another highlight comes from Denmark: The label 'Shoe The Bear' with the founder Thomas Frederiksen. It keeps me laughing right now because he has great (and a little bit crazy) ideas. Who else would put the dancing steps of Michael Jackson on the bottom of the shoes?!
Resume: The time run too fast – I would have loved to see more! I also interviewed Stephan Pelger at the Premium – you can read it in a separate post.