(For a short English version please scroll down)
Die London Fashion Week ist in vollem Gange und heute präsentierte Christopher Bailey die neue Burberry Prorsum Kollektion für das Frühling/Sommer 2014. Wer nicht vor Ort war oder den Livestream auf burberry.com verpasst hat, kann hier nochmals die Zusammenfassung anschauen.
English:
London Fashion Week is running and today Christopher Bailey presented the new spring/summer 2014 collection of Burberry Prorsum. If you missed the live stream on burberry.com you can take a look at the new collection here. Have fun!
Liebe Tommy Hilfiger Fans und die, die es noch werden möchten, gestern war es soweit, im Londoner Club "The Zetter Townhouse" feierte Tommy Hilfiger gemeinsam mit Alex Bilmes (Redakteur der British Esquire) die Fall/Winter 2013 Tailored Collection.
Unter den Gästen waren unter anderem Ronnie Wood (Rolling Stones) und Schauspieler wie z.B. Benedict Cumberbatch und Harry Treadaway, der Rapper Tinie Tempah oder auch das Model Daisy Lowe.
Wenn ich mir so die kleine Auswahl der Collection anschaue, kann ich sagen, dass sie mir sehr gut gefällt!
English:
Yesterday Tommy Hilfiger and Alex Bilmes (British Esquire) celebrated the Tommy Hilfiger Fall/Winter 2013 Tailored Collection at 'The Zetter Townhouse' in London with a lot of guests like Ronnie Wood (Rolling Stones), Benedict Cumberbatch, Harry Treadaway, the Rapper Tinie Tempah or the Model Daisy Lowe and many more.
After a short look at the collection I can say: I like it a lot!
Van Bommel war noch gar nicht richtig vorbei, schon ging es am nächsten Tag weiter nach London – Debenhams hatte zur Press Show Frühling/Sommer 2013 geladen.
Nach einer etwas holprigen Anreise mit dem Flieger, einer leicht konfusen aber super lustigen Fahrt durch halb London und einem Snack später ging es erst ins Hotel, um sich etwas frisch zu machen.
Aber schon bald ging es weiter zu Debenhams und der kleine olschi staunte nicht schlecht, denn nach dem Empfang konnte ich durch die riesige (ich nenne es jetzt einfach) Halle gehen und die verschiedenen Kollektionen für Frühling und Sommer 2013 begutachten. Neben den Modekollektionen der Designer gab es zusätzlich auch viele Deko- und Möbelstücke zu bestaunen.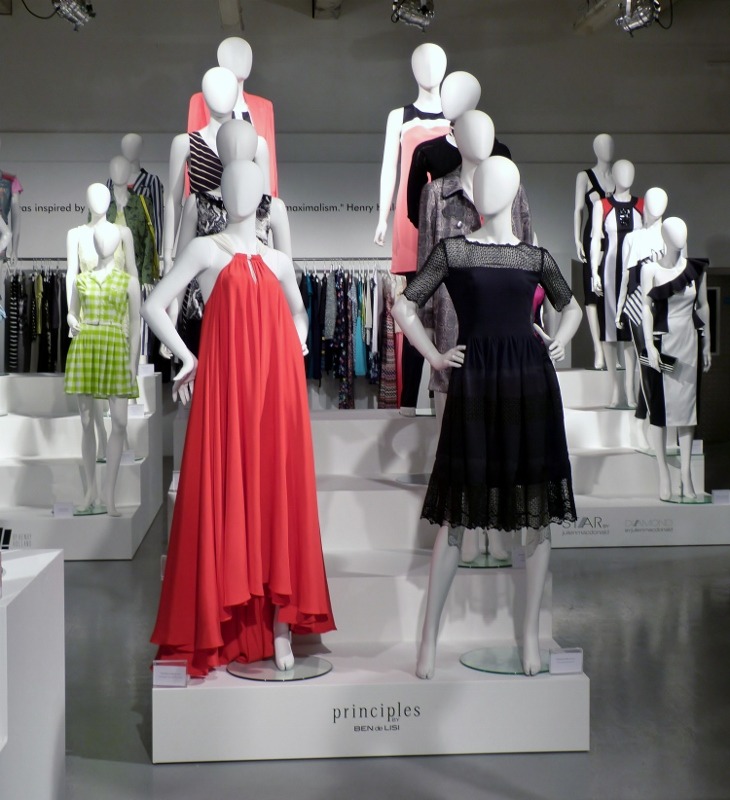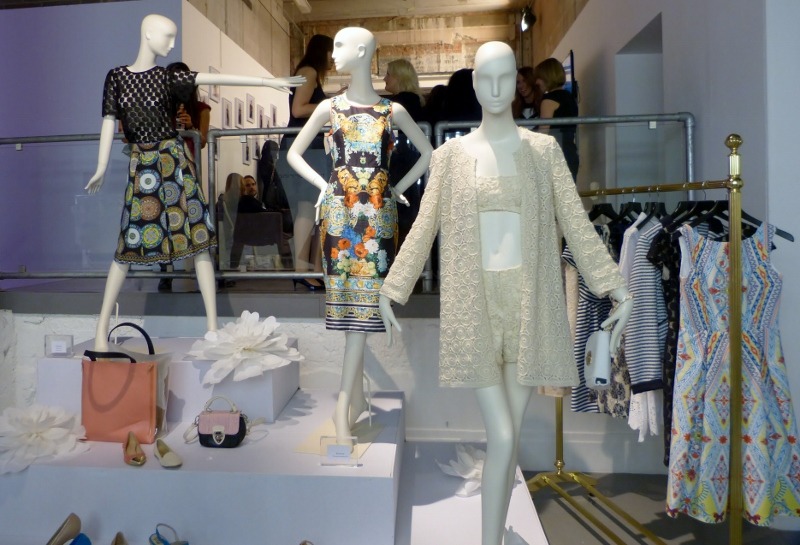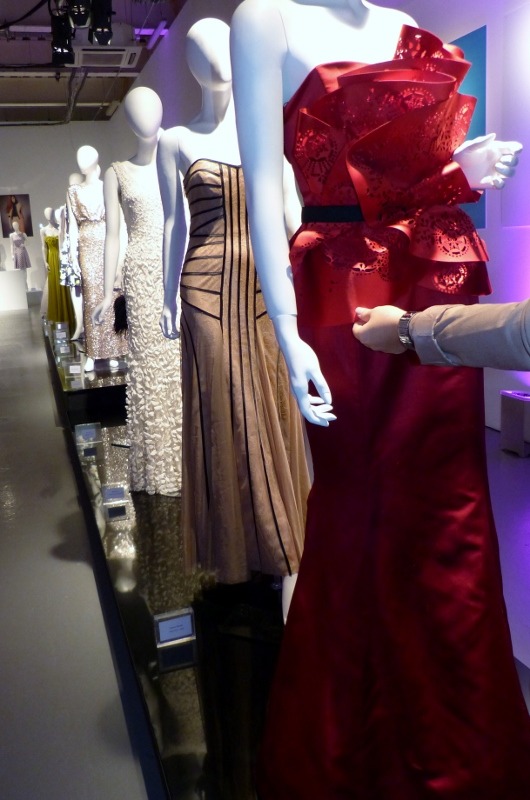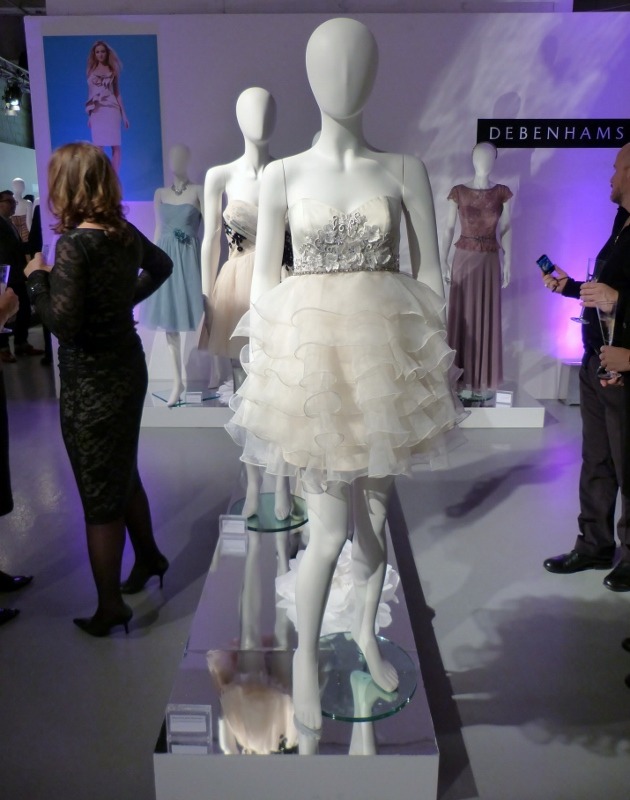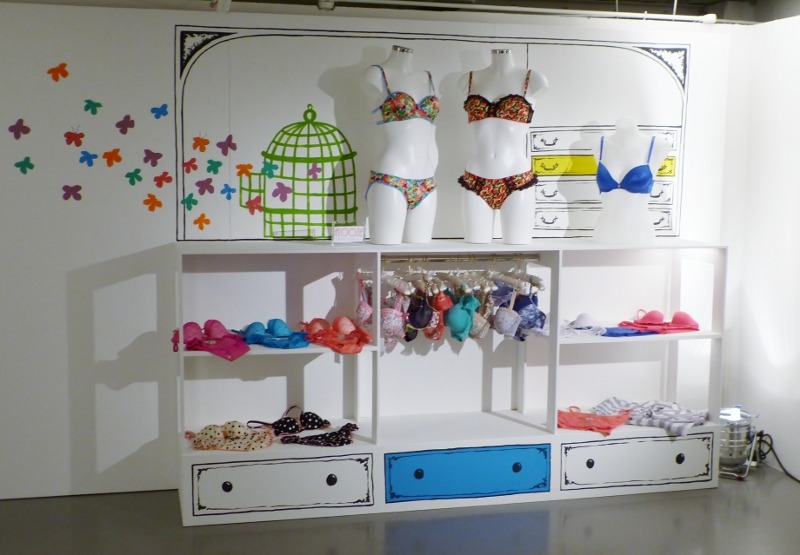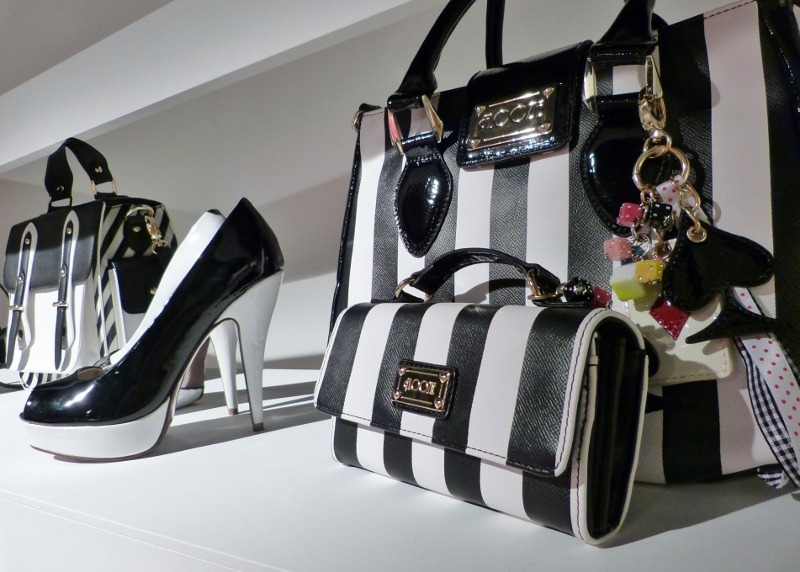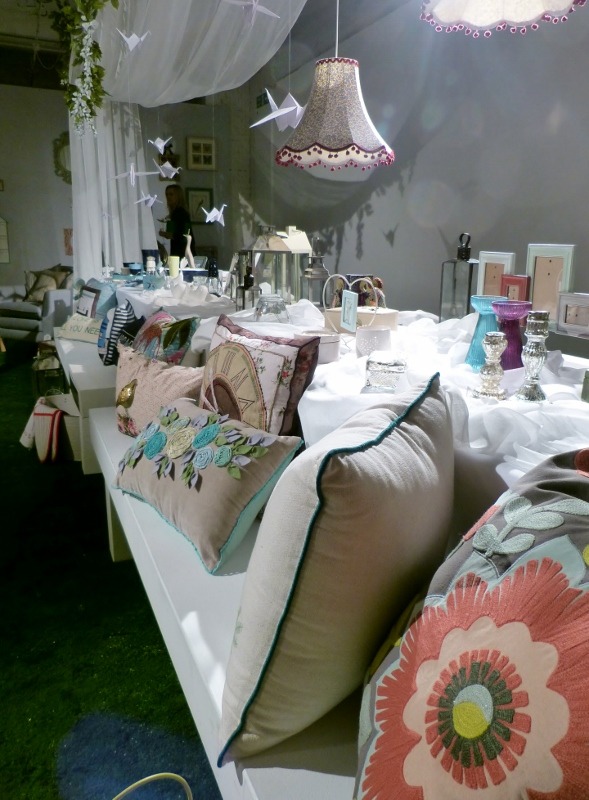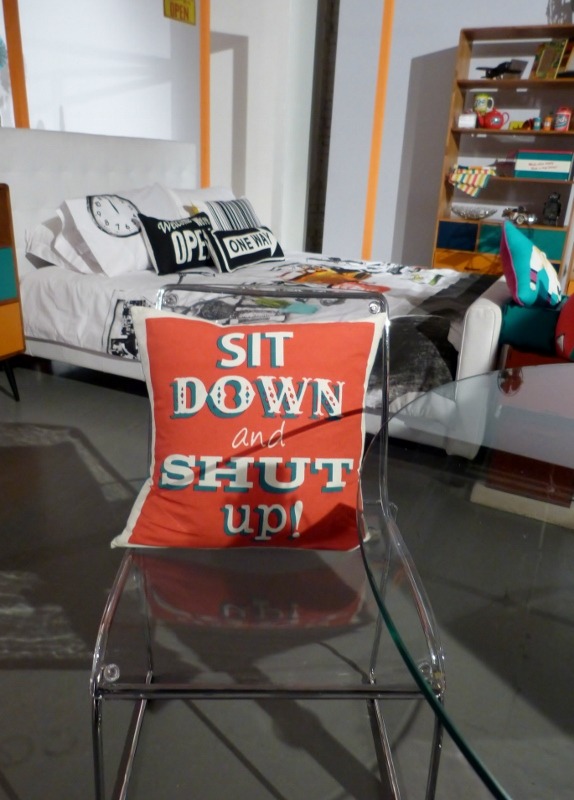 Ein paar Stücke hätte ich am liebsten gleich mitgenommen! Leider verging die Zeit viel (!) zu schnell. Gerne wäre ich noch länger geblieben und hätte mich weiter mit den Designern unterhalten – Aliza Reger, Ben de Lisi und das Designerteam Pearce/Fionda (von denen Ihr schon hier lesen konntet) waren übrigens auch vor Ort, um nur ein paar Namen zu nennen. Getwittert wurde auch sehr viel – alles nachzulesen unter dem Hashtag #DebsSS13 = I like!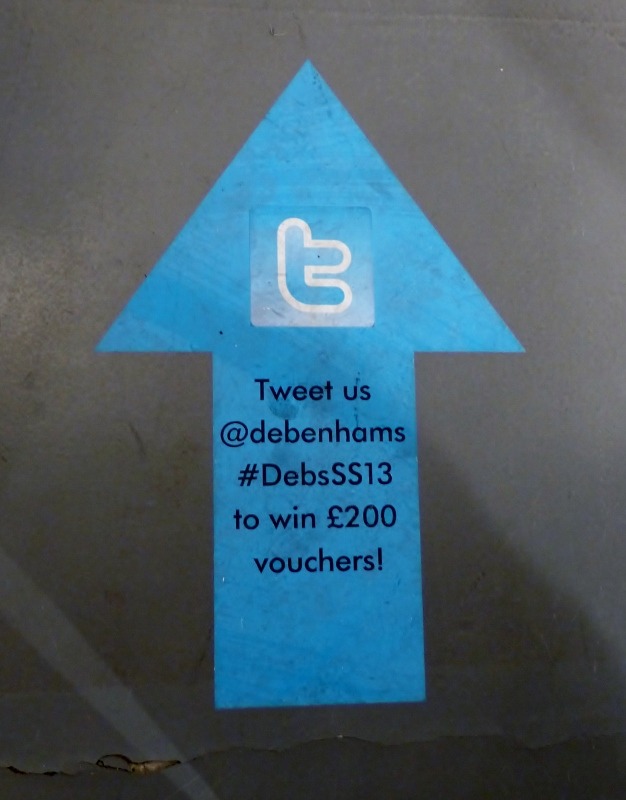 Bei einem gemeinsamen Abendessen – den Zeitplan vergessen wir an dieser Stelle ganz einfach – ließen wir den wunderbaren Tag ausklingen, lachten viel und nach einem letzten Drink ging es anschließend zurück ins Hotel.
Das war noch nicht alles, denn der frühe Vogel fängt den Wurm. Nach dem leckeren Frühstück ging es umgehend zum Debenhams Kaufhaus in die Oxford Street – der größten Filiale, für die es nur ein Wort gibt: Shoooopping! Natürlich war auch hier zu wenig Zeit vorhanden – ich glaube, eine ganze Woche hätte nicht gereicht, um alles zu durchstöbern. Einige Teile kann ich nun trotzdem mein Eigen nennen und mit nach Hause nehmen.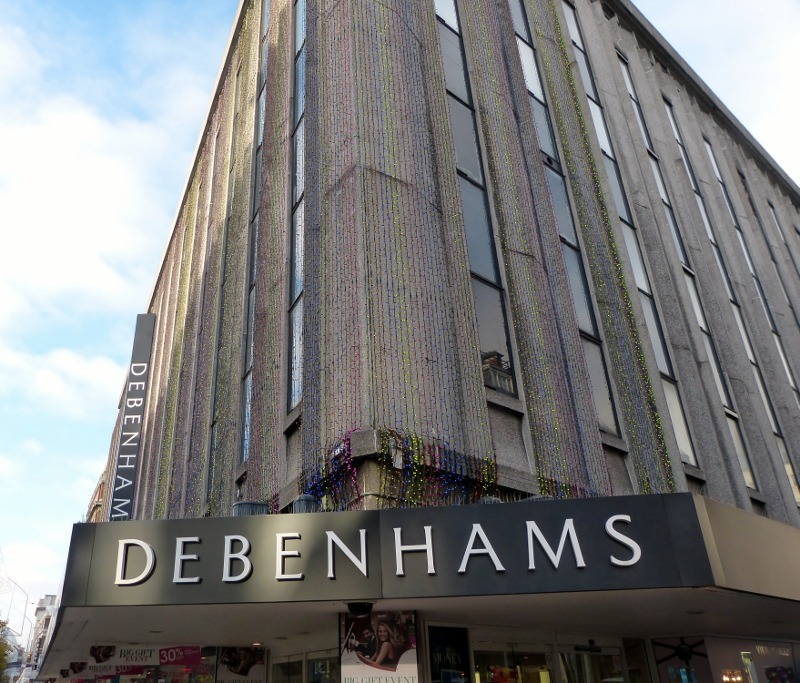 Zack, dann war es auch schon wieder soweit, der Rückflug stand an. Es hat riesigen Spaß gemacht und ich bin noch immer beeindruckt von Debenhams!
Vielen lieben Dank für die super Zeit!
English:
After the event at van Bommel I went to London the next day to visit the Press Show of Debenhams for Spring/Summer 2013.
The trip was a little bit bumpy, the car ride through the city of London kind of confused, but very funny and so I arrived at the hotel. Time was running and soon we went to Debenhams.
After a warm welcome we had a look at the new fashion collections. I was very impressed by the huge hall, where a lot of wonderful outfits for spring/summer 2013 were presented by the designers for Debenhams. Aliza Reger, Ben de Lisi, Pearce/Fionda and many more presented their collections for spring/summer. Besides fashion and accessories you could also see a lot of interior decoration. I would have loved to take a few pieces home at once!
A lot of comments and pictures were posted on twitter, take a look at the hashtag #DebsSS13 – I like!
Of course the next day we took the chance to visit Debenhams in Oxford Street for some shopping. Think I could be arrested there for more than a week and still wouldn't see everything they have, but a few things I can call my own now.
A few hours later I had to fly back with a lot of great impressions. Thank you so much for the great trip to London, the great Press Show and the amazing time!