(For a short English version please scroll down)
Schon bevor die Models den von weißen Bäumen umgebenen Laufsteg betraten, schallten Hits von Queen durch die Garage Milano. Die Show konnte also nur gut werden! ;)
Unter dem Motto "A day at the opera" (angelehnt an das legendäre Queen Album "A Night at the Opera") zeigte John Varvatos, der vor Gründung seines eigenen Unternehmens übrigens u. a. für Calvin Klein, Ralph Lauren und Nautica arbeitete, seine Frühjahr/Sommer 2015 Kollektion.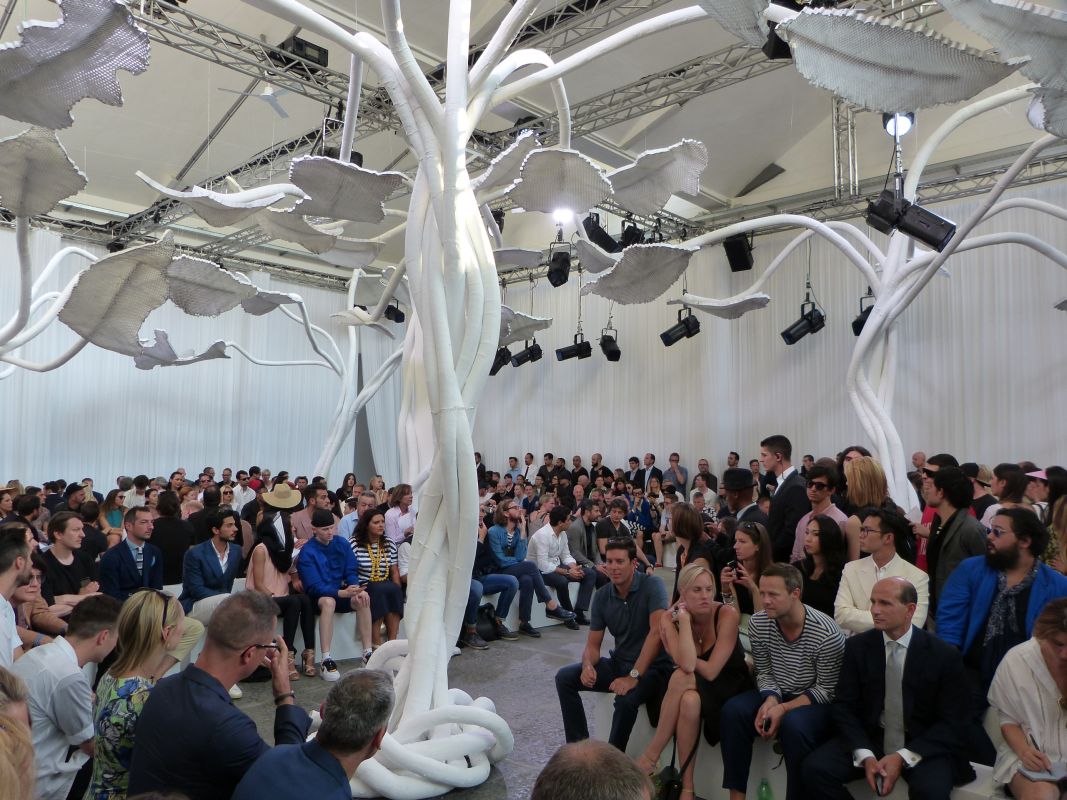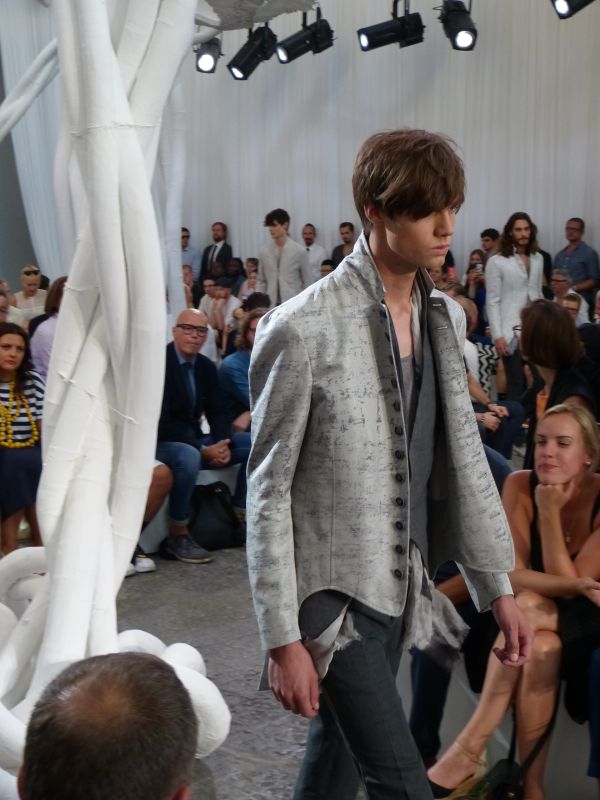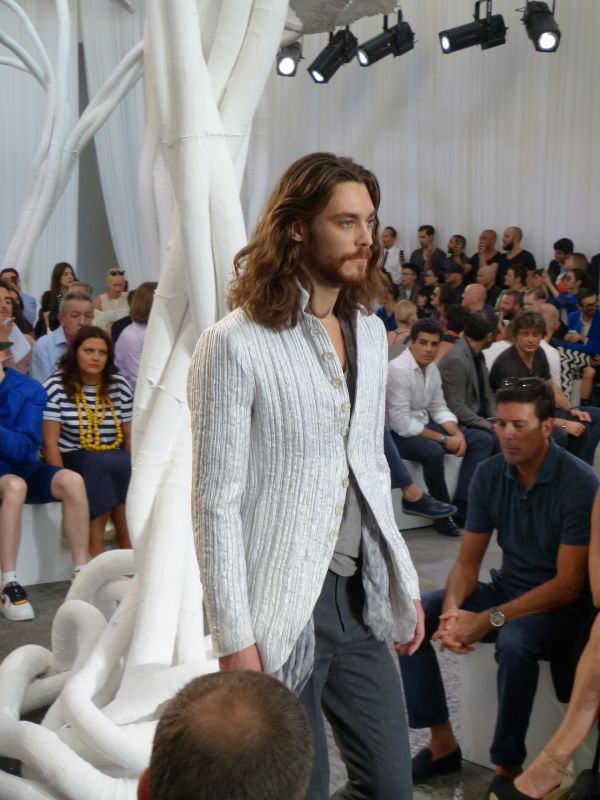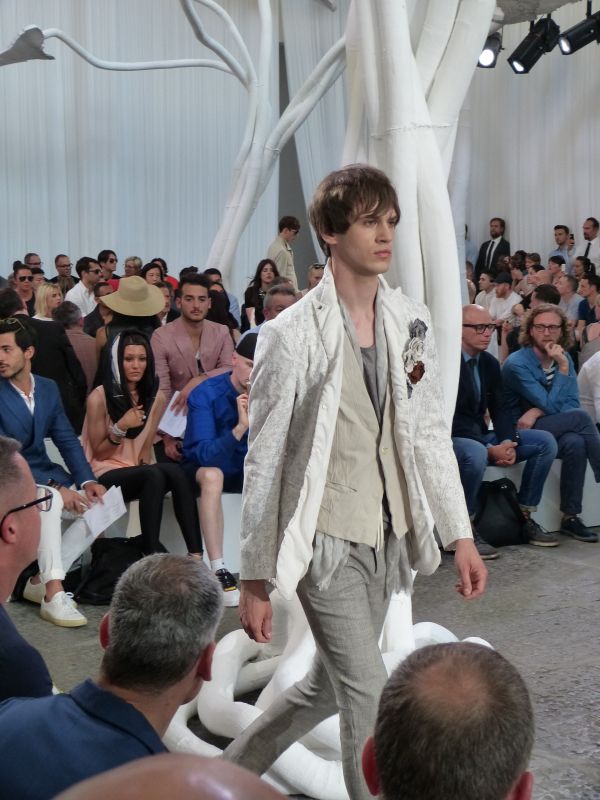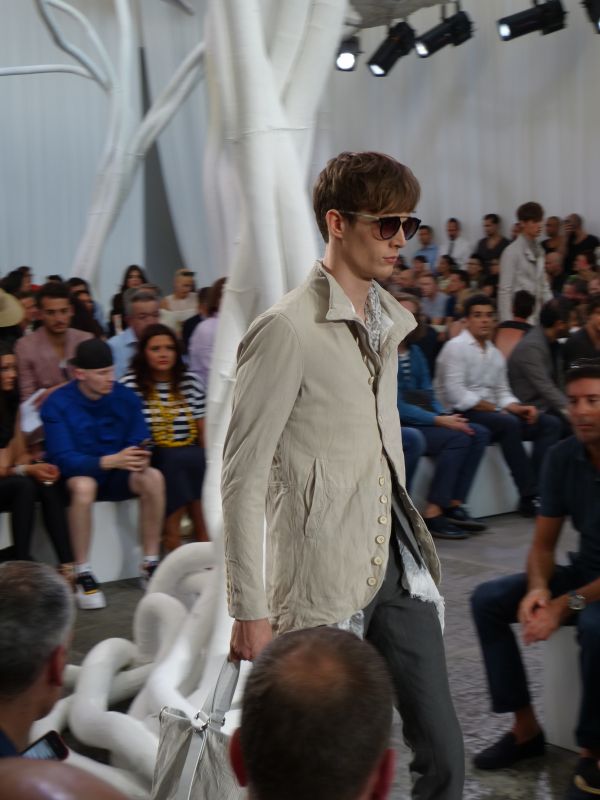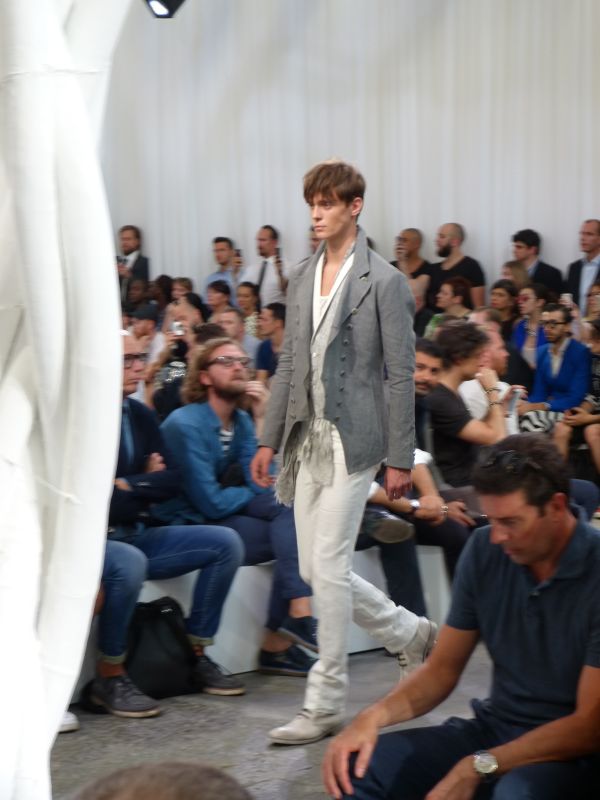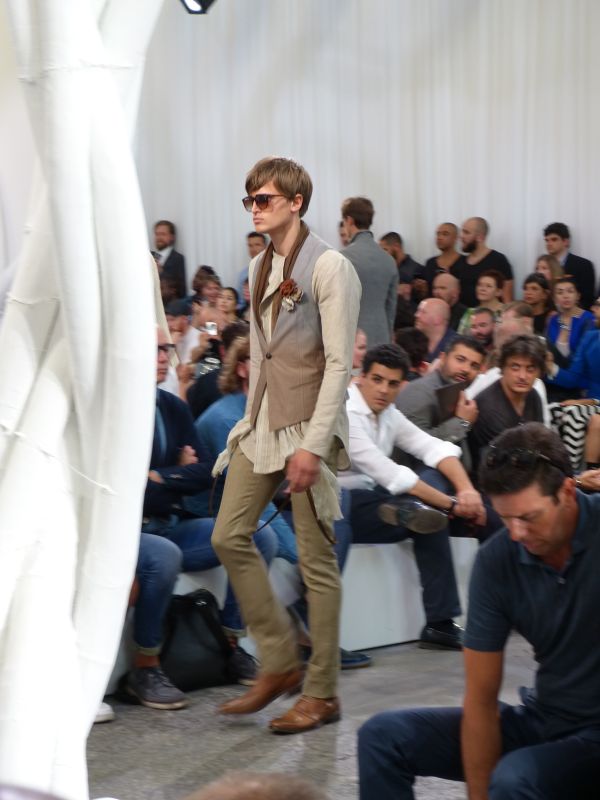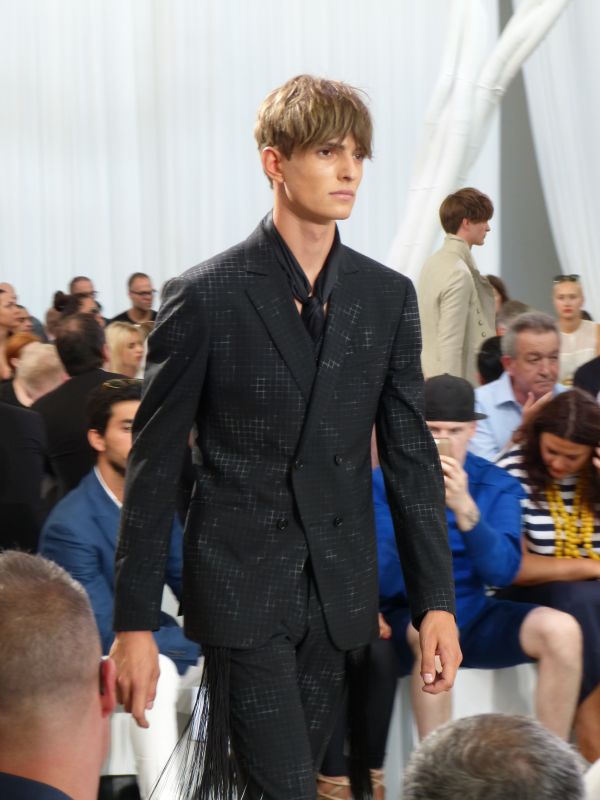 Mit hellen, leichten Jacken im Smokingstil, Anzügen aus Seide und dazu Slim-fit Hosen möchte John Varvatos Abendlooks tagestauglich machen, was ihm auch recht gut gelingt, wie ich finde. Helle Grau-, Sand- und Khakitöne und leichte Leinen- und Crinklestoffe sorgen für einen lässigen, sommerlichen Look. Schräge Linien und Details wie diagonale Knopfleisten, kurze, um den Hals geknotete Tücher oder lässige Lagenlooks mit Weste und Schals, die unter den Lagen hervorschauen, sorgen aber dafür, dass der für den Amerikaner typische rockige Einfluss nicht verloren geht.
Sehr cool, leicht und trotzdem mit dem gewissen Etwas. Besonders die Jacken haben es mir angetan! Was sagt Ihr?
English:
A day at the opera is the motto of John Varvatos Spring/Summer 2015 collection, alluding to Queen's iconic record "A Night at the Opera". John Varvatos, who worked for Ralph Lauren, Calvin Klein or Nautica before he has launched his own brand, showed a light and cool collection, including elements of man's evening wardrobe, which he wants to bring into day time. I think it works well: tuxedo jackets, slim fitting trousers or silk suits in a bright colour palette with white, grey or khaki shades make a cool summer look. Vests and details like buttons, zippers or scarves, which replace shirts and ties, ensure that certain something. And show the typical rock 'n roll influence. Especially the jackets are my highlight of this collection. What do you think?