(For a short English version please scroll down)
Es geht weiter mit der Mercedes Benz Fashion Week in Berlin. Heute möchte ich Euch über die Kollektion von Designer Dimitrios Panagiotopoulos mit seinem Label DIMITRI berichten. Dieser zeigte seine neue Kollektion für nächstes Jahr natürlich auch im Zelt am Brandenburger Tor. Ich bin schon lange ein Fan von Dimitris femininen Kreationen und seinem schicken italienischen Stil.
Der Sommer 2016 wird farbenfroh und überraschend rockig. Vorab erst einmal ein paar Bilder für Euch: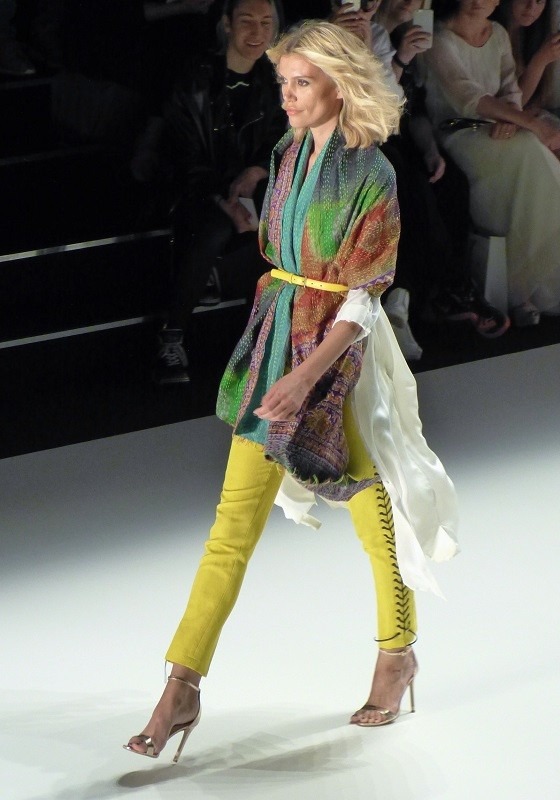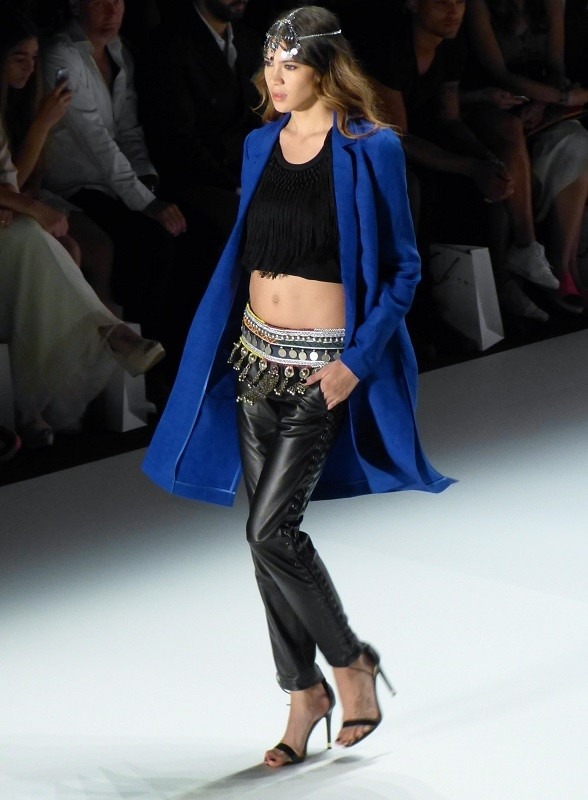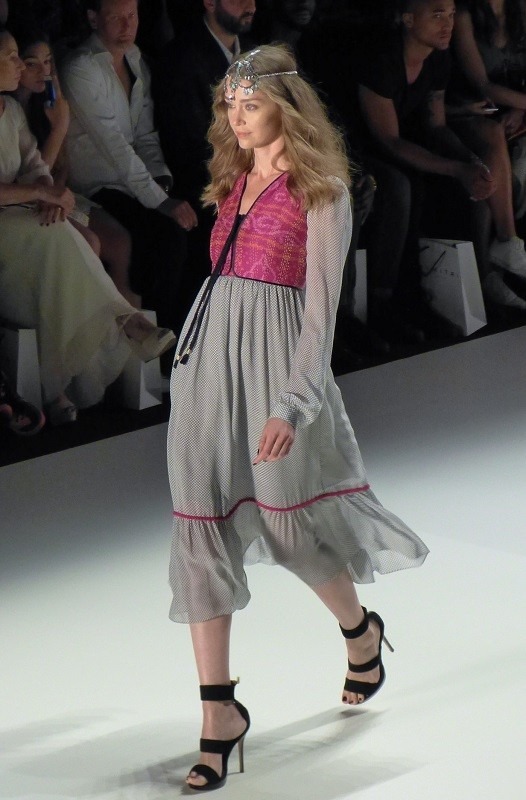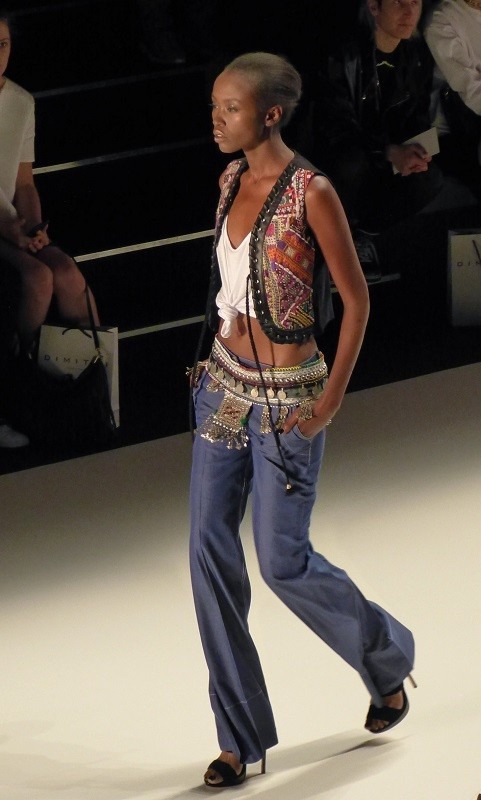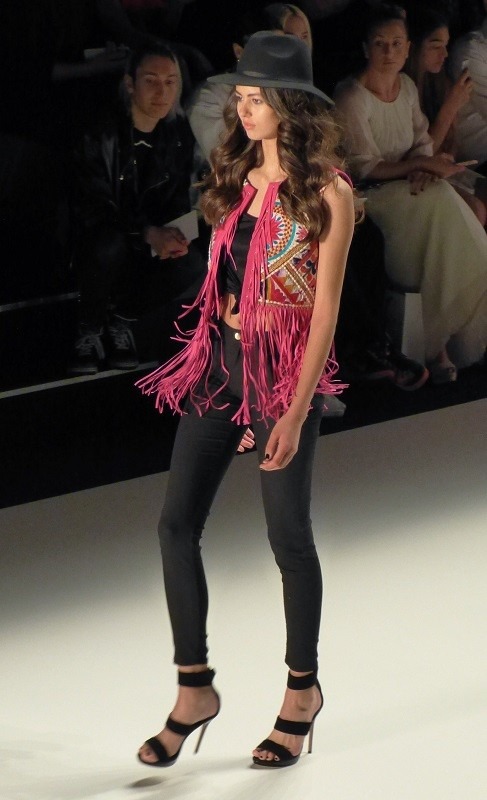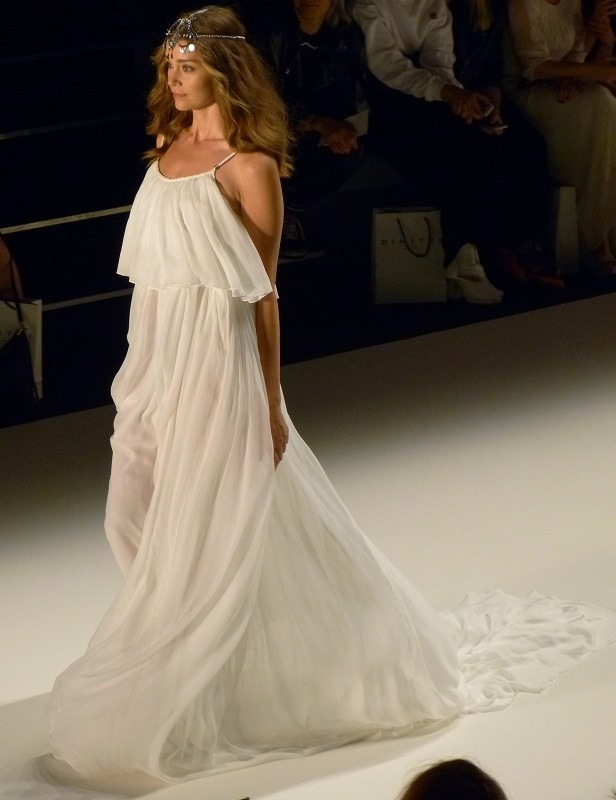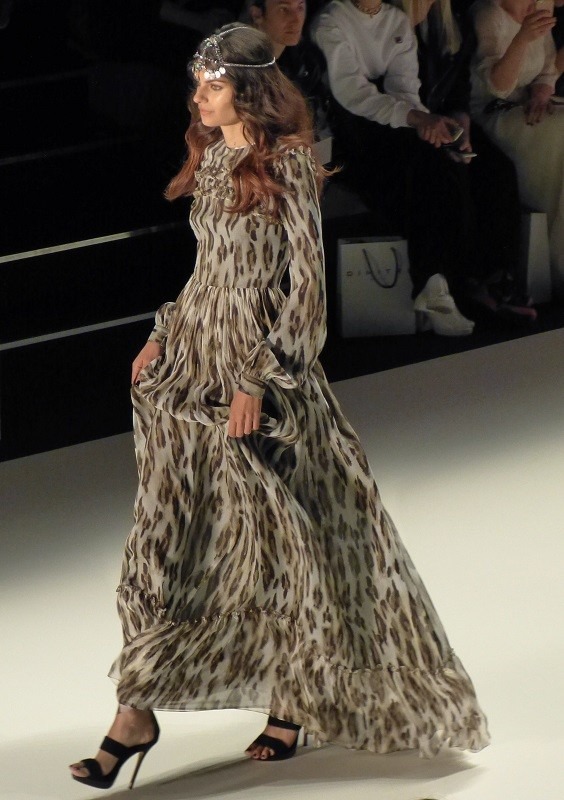 Fransen, Stickereien, Falten und 70ies Schnitte sind zurück auf dem Laufsteg, mit besagtem rockigen Touch. Dazu handgearbeitete Stoffe aus Indien bzw. Marokko, Leder und fließende Seide, die den Look der Kollektion ausmachen. Perfekter Sommerstyle, wenn Frau im nächsten Sommer ein Festival besuchen möchte, aber natürlich nicht nur dafür.
Nach der Hauptkollektion ging es dann aber noch "hot" weiter!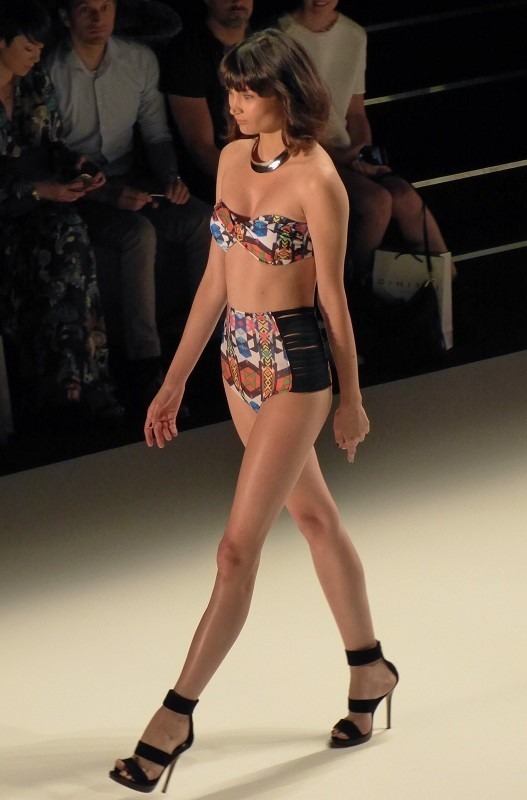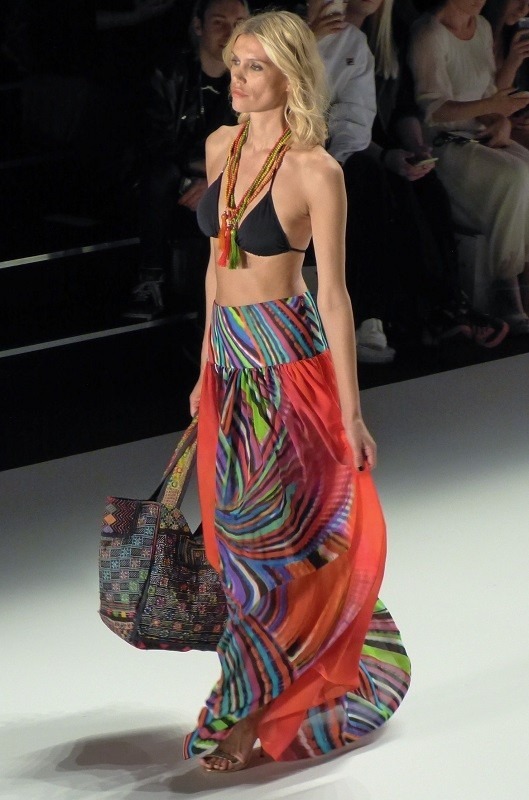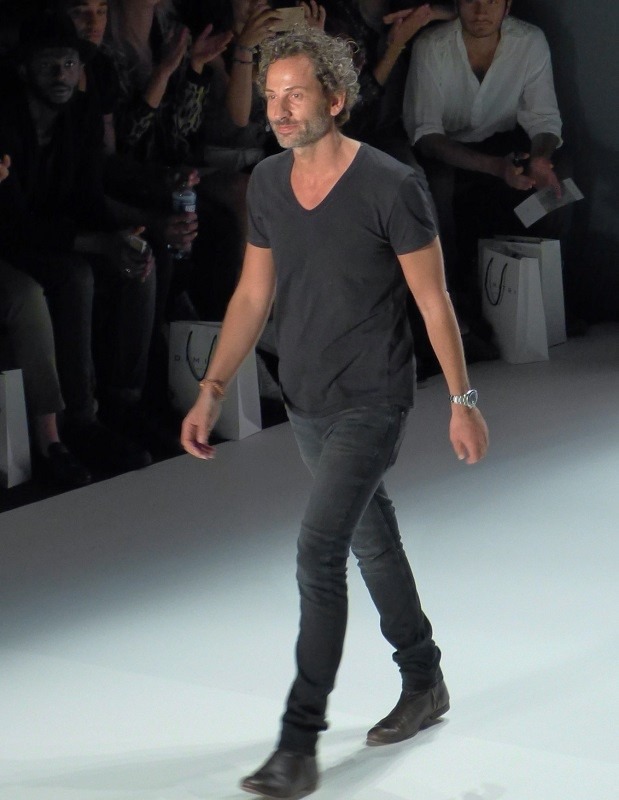 Dimitri zeigte in Kooperation mit dem Münchner Beachwear Label UHLALÁ eine Capsul Collection namens "Oriental Beach Dreams". Diese besteht aus indischen bzw. orientalischen Einflüssen und erinnert an 1001 Nacht in der Strandversion.
Insgesamt wieder eine gelungene Kollektion mit dem gewissen Etwas – La Dolce Vita lässt grüßen. Bitte weiter so und bis spätestens zur nächsten Saison!
English:
Next show at the Mercedes Benz Fashion Week in Berlin I want to tell you more about is DIMITRI by Dimitrios Panagiotopoulos. His new collection for spring/summer 2016 is full of colors and Rock 'n' Roll inspirations. As I am a fan of his fashion and feminine designs for a while now, I was curiously looking forward to the show. Crinkles, fringes and handmade fabrics from India and Morocco paired with leather and silk make up a laid-back 70ies collection. Dolce-Vita-Chic at its best!
BUT, Dimitri showed us something more: In cooperation with the Beachwear label UHLALÁ a beachwear collection called 'Oriental Beach Dreams' was developed. This capsule collection has oriental and Indian influences. Prints inspired by Moroccan tiles and playful details such as coins and fringes let dreams of Arabian Nights come true at the beach.
A great collection with great attention to the details – keep on going and see us next season!