Die Show ISTANBUL NEXT von den Designerinnen Burce Bekrek, Günseli Türkay und Zeynep Erdogan aus Istanbul war für mich die letzte Show auf der Mercedes Benz Fashion Week in Berlin – zumindest für dieses Jahr. Die drei Damen zeigten ihre Kollektion das erste Mal im Zelt und ich tapperte gespannt auf meinen Platz.
Zuerst schickte Zeynep Erdogan ihre Models auf den Laufsteg und präsentierte schwingende Röcke und Cut-Outs in überwiegend roten und orangen Tönen.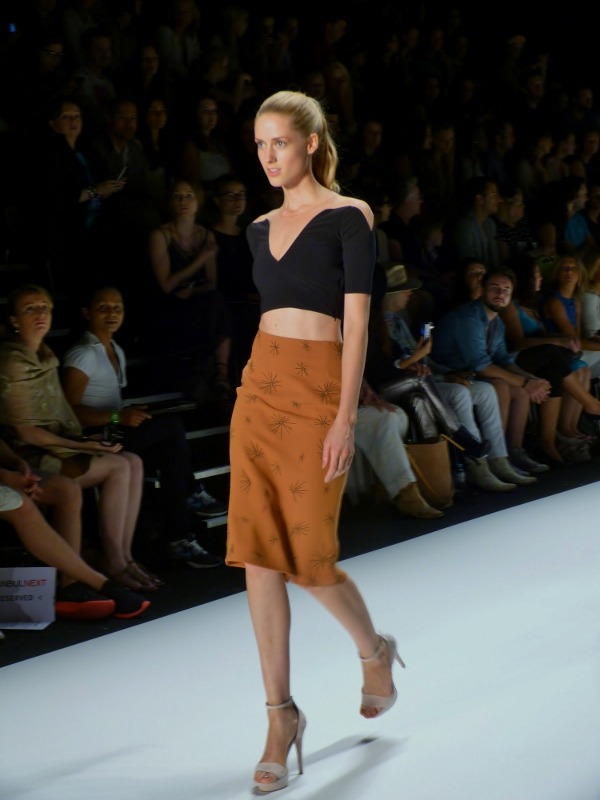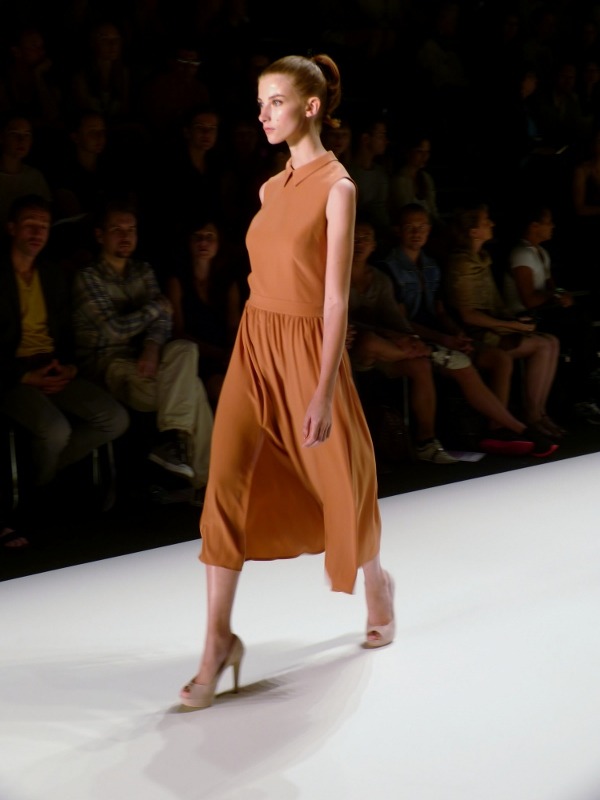 Anschließend präsentierte Burce Bekrek ihre Kollektion mit geschlitzten Details an Arm- und Rückenpartien sowie klassische feminine Rock- und Blazerschnitte.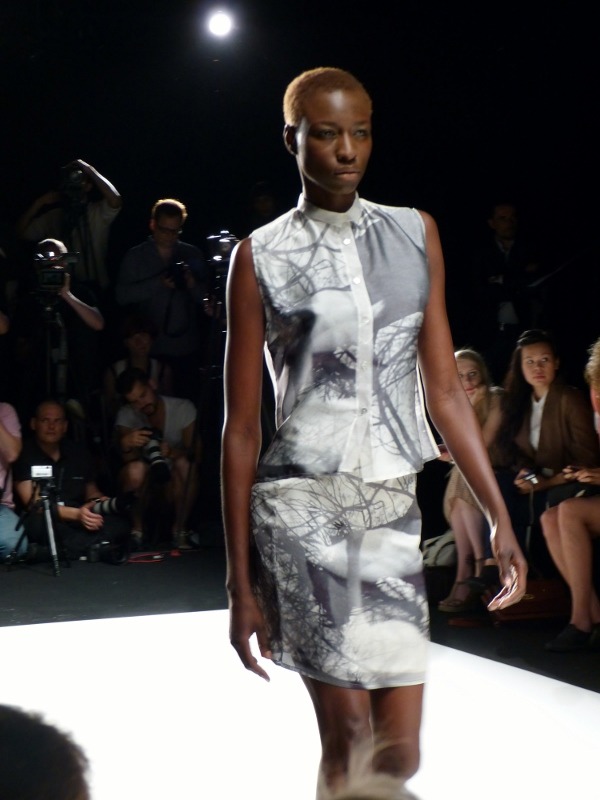 Der Sommer war im Zelt, denn die Models von Günseli Türkay trugen lange Bustierkleider mit Prints aus Seide in sommerlichen Farben.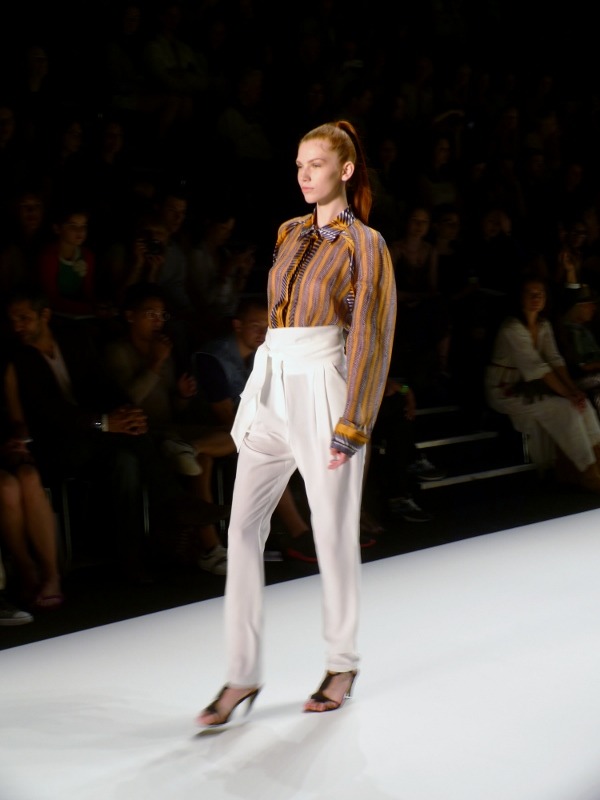 Ein gelungener Einstand mit Lust auf mehr und das meiste sehr tragbar für die Damenwelt. Allerdings hatte ich mir Istanbul etwas orientalischer und goldiger vorgestellt à la "Tausendundeine Nacht". Der Franke sagt "Basst scho!" (= gut)!
English:
The show ISTANBUL NEXT of the Turkish designers Burce Bekrek, Günseli Türkay und Zeynep Erdogan was the last one for me at the Mercedes Benz Fashion Week this year. The three women presented their collection in Berlin for the first time and so I was a little curious.
Zeynep Erdogan showed swinging skirts with cut-outs in mainly red colors. Burce Bekrek presented classic and feminine clothes with slit details. The last one was Günseli Türkay, whose models wore silk bustier dresses with prints; she brought summer-feeling to the tent.
Overall it was a successful debut; I just missed a little bit oriental flair.