Conleys Männerkatalog Herbst/Winter 2013/14
(For a short English version please scroll down)
Es ist soweit, der neue Conleys Männerkatalog für den Herbst/Winter 2013/14 ist da mit vielen schönen Stücken! Beim Durchblättern musste ich lächeln, denn auf Seite 77 fiel mir als erstes eines meiner Lieblingsstücke von Moods of Norway von der Bread&Butter Anfang diesen Jahres ins Auge. Stichwort: "Made with love by really really pretty blonde girls"!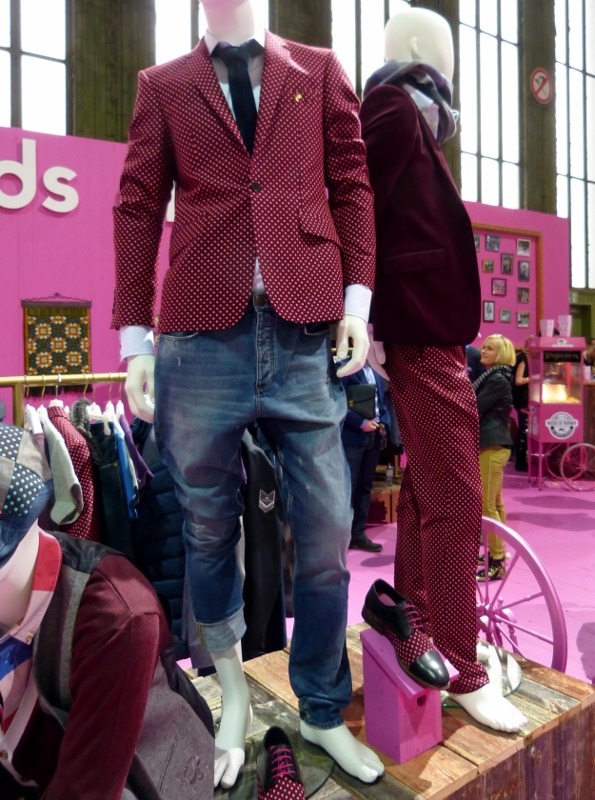 Es gibt natürlich noch viele andere Highlights, wie z. B. eine Jacke von Strellson, eine Tasche von Michael Kors oder einen 'zigzagging' Schal von Missoni und und und. Schaut doch mal rein und verratet mir gern Eure Lieblingsstücke!
Was mir persönlich im Katalog noch sehr gut gefällt, ist das Interview mit Rocklegende Lemmy Kilmister (Gründer der Band Motörhead sowie deren Sänger und Bassist). Dabei kann man sich richtig vorstellen, wie genial dieses Interview verlaufen sein muss. Vom Design seiner Stiefel über die einzig wahre Farbe ("schwarz"), bis hin zu  genialen Geschichten aus seiner (rockigen) Vergangenheit können die Leser so einiges erfahren.
Fazit: Die Kombination aus toller Mode und auch einmal etwas außergewöhnlichen Geschichten macht den Katalog von Conleys aus. I like – bitte weiter so! Ach, Ihr könnt den Katalog natürlich auch hier bestellen!
English:
The new Conleys' catalog for men Fall/Winter 2013 is out now. When I was running through the pages I had to smile, because one of the things I found was my favorite "Moods of Norway" jacket, I have seen on the Bread&Butter for the first time. You might all remember their slogan: 'Made with love by really really pretty blonde girls!'
Of course there are many other highlights, e.g. a jacket by Strellson, a bag from Michael Kors or a 'zigzagging' scarf by Missoni. What are your favorite pieces?
In the catalogue you not only find great clothes, but also interesting behind-the-scenes-stories and interviews. One of them was held with Lemmy Kilmister (founder, singer and bassist of the band Motörhead). He talked about the one and only color 'black', the design of his boots and also about his rocking past – you can read it all in the catalog.
I like the combination of fashion and extraordinary stories – keep on Rockin'!