Z Zegna Spring/Summer 2014
(For a short English version please scroll down)
Die Zeit in Mailand verging einfach viel zu schnell und ich vermisse die Stadt bereits jetzt, allerdings bin ich Euch noch eine Show schuldig: Z Zegna mit dem sehr sympathischen Paul Surridge.
Ja, natürlich freute ich mich auf ein Wiedersehen mit Paul und auch der Z Zegna-Crew, deshalb fuhr ich auch etwas früher in das Ermenegildo Zegna Headquarter (dort fand die Show statt), um noch einen Blick hinter die Kulissen zu werfen: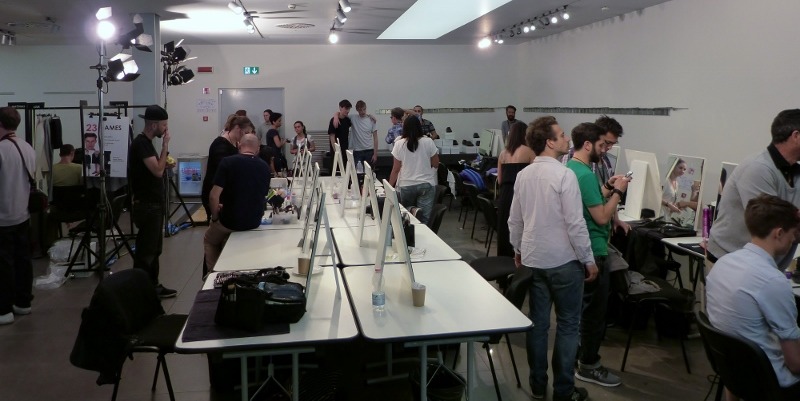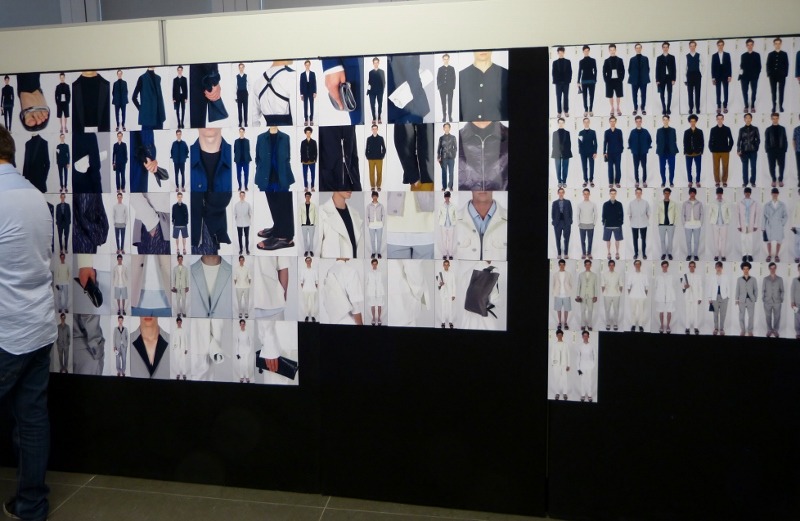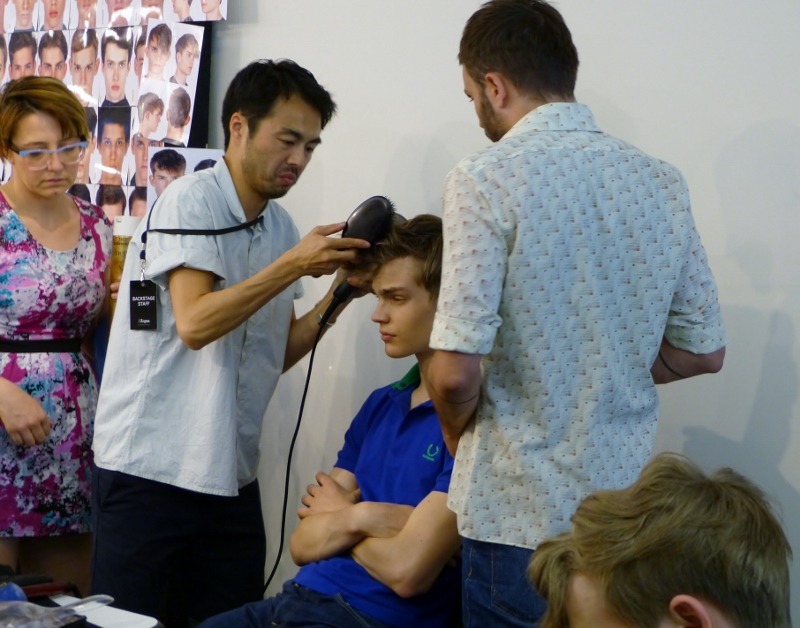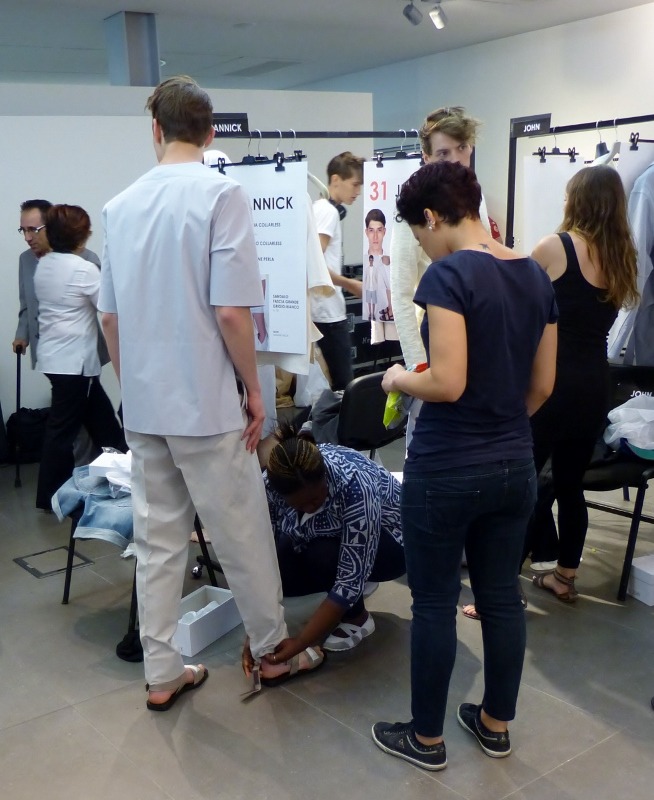 Kurz nachdem ich wieder vorne und somit auf meinem Platz war, begann die Show. Der Laufsteg war als Kreuz angelegt und mit grauen Steinen bedeckt. Dieses Muster spiegelte sich schon in der Einladung wider, welche ebenfalls grau hinterlegt war. Gezeigt wurde eine lässig-legere Kollektion, dennoch elegant und mit klaren Linien und natürlich aus hochwertigen Stoffen, mit leichten T-Shirts aus Strick, langen Hemden und sportlichen Blazern.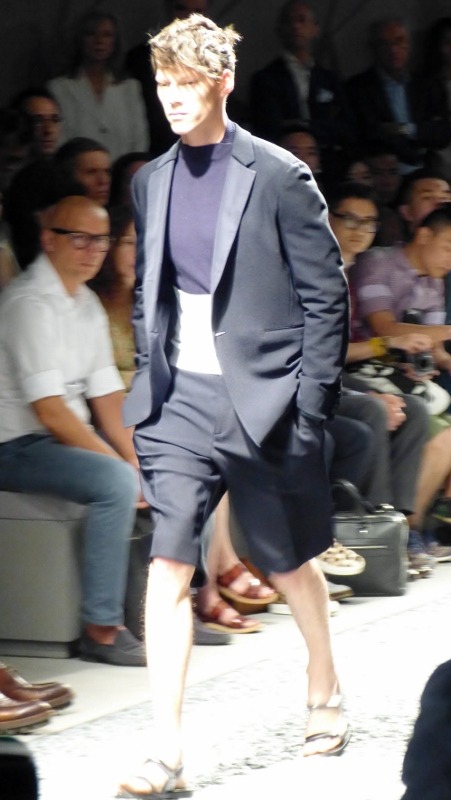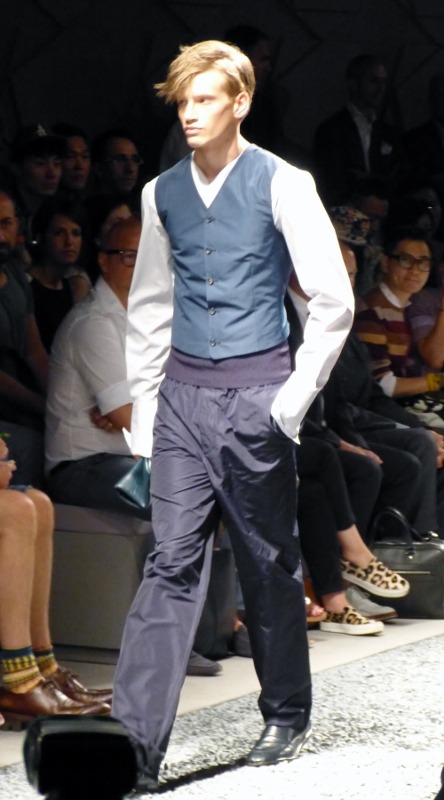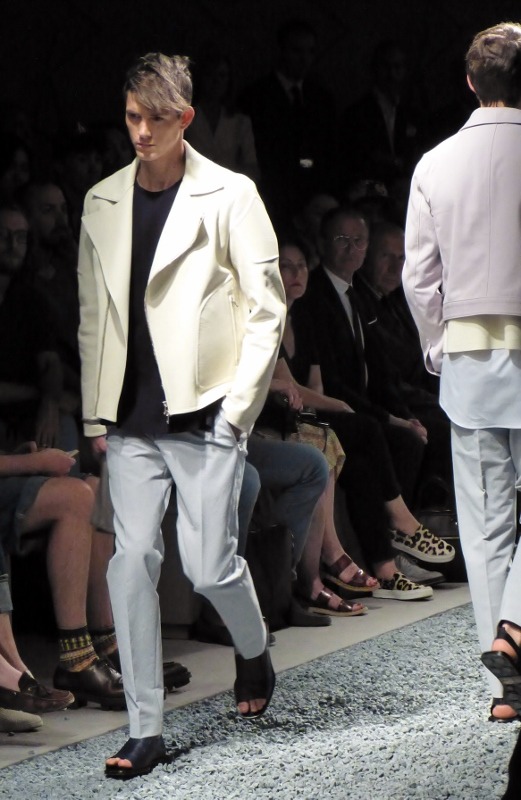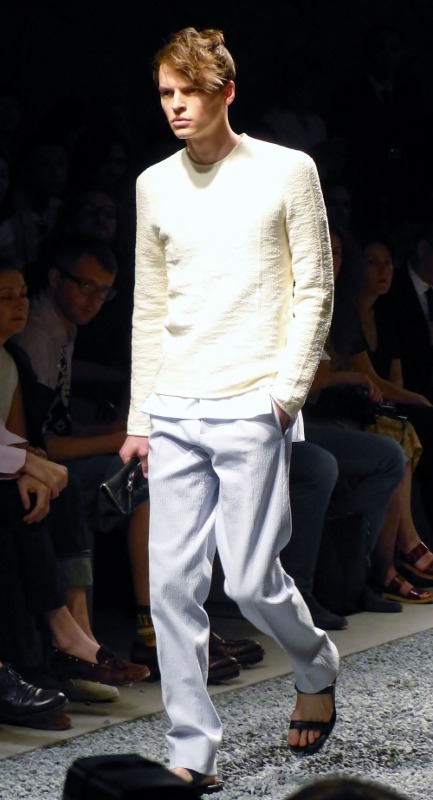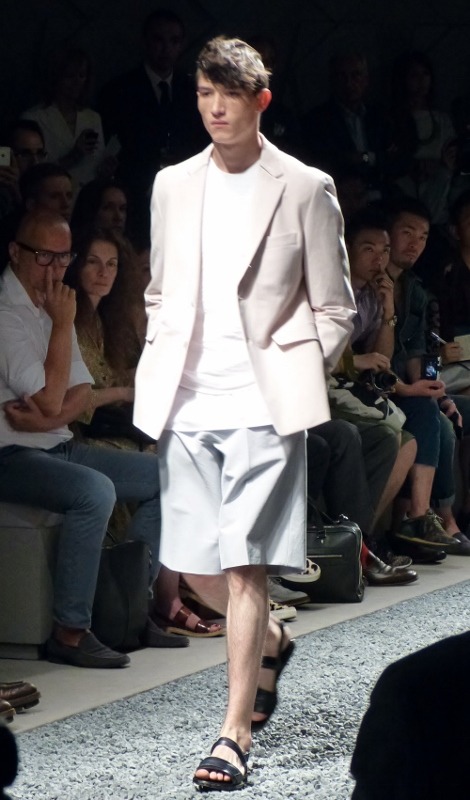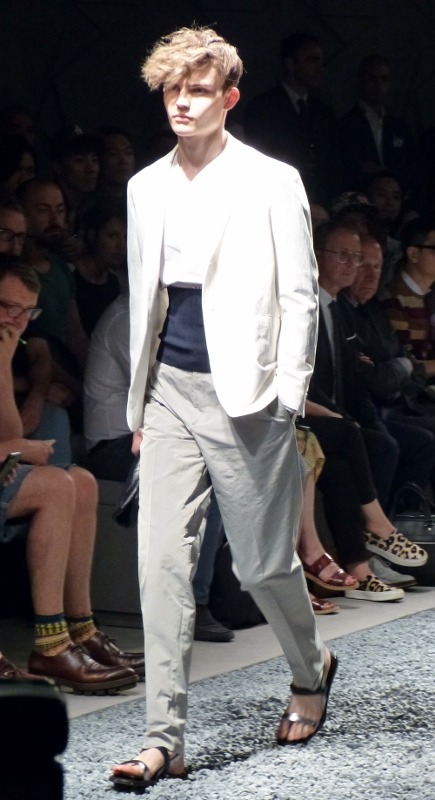 Stofftechnisch wurden für Zegna entwickelte fortschrittliche Materialien eingesetzt, z. B. technische Wollgewebe, funktionale Mohair-Mischgewebe, reine Seide und leichte Baumwollstoffe. Es war eine typische "Paul-Kollektion" und man konnte regelrecht die Dynamik, Jugendlichkeit und vor allem die Energie in den Entwürfen sehen. Eine sehr gelungene Show/Kollektion! I like!
English:
The time in Milan went by too fast and I already miss the city. But one show is still missing here on my blog: Z Zegna with Paul Surridge.
I was looking forward to seeing Paul and also the Z Zegna team again and so I went to the Ermenegildo Zegna headquarter (where the show took place) a little earlier, to have a little time and take a look behind the scenes.
After I was going back to my seat the show began and I could see the gray stoned catwalk, which was placed like a cross similar to the pattern on the invitation. We saw a casual, but nevertheless clear and elegant collection with straight lines and – of course- of high-quality fabrics.
Innovative and functional materials like mohair blend or light cotton fabrics in combination with pure silk were used. For me it was a typical 'Paul-collection', you could imagine the dynamic, energy and youth in every piece. A very successful show/collection! I like!