Rebekka Ruétz auf der Mercedes Benz Fashion Week in Berlin
Da war doch noch etwas in Berlin?! Richtig, die Fashion Show von Rebekka Ruétz mit der neuen Kollektion für den kommenden Frühling/Sommer 2018. Diese wurde im Kaufhaus Jandorf präsentiert, welches übrigens bereits zu Zeiten der DDR als Institut für Modegestaltung genutzt wurde. Das Haus hat also schon eine längere (Mode-)Tradition. Aber zurück zur Mode von Rebekka Ruétz: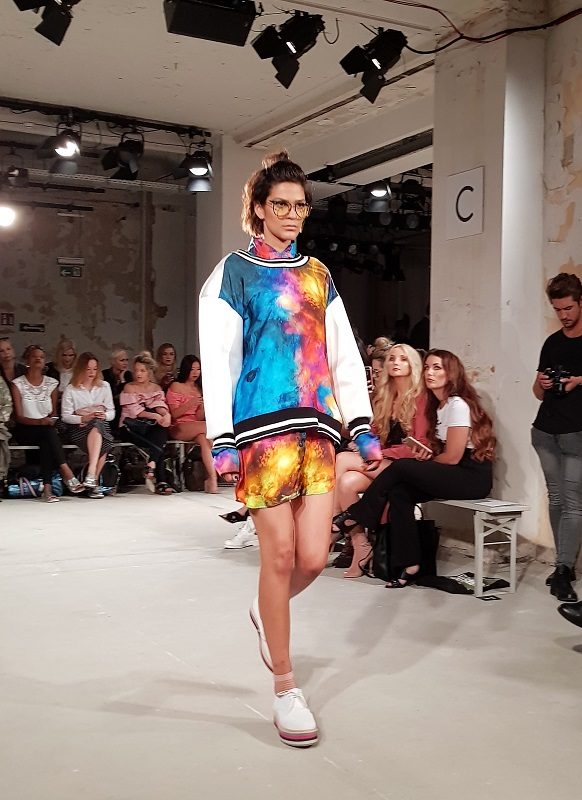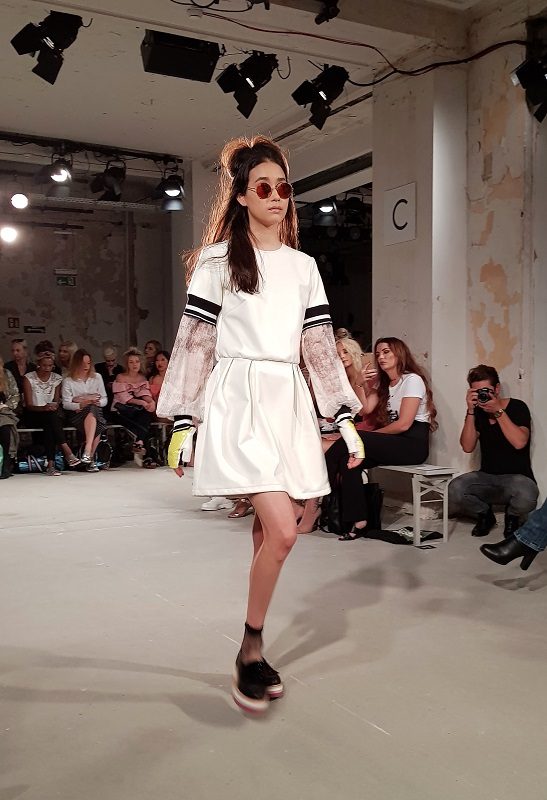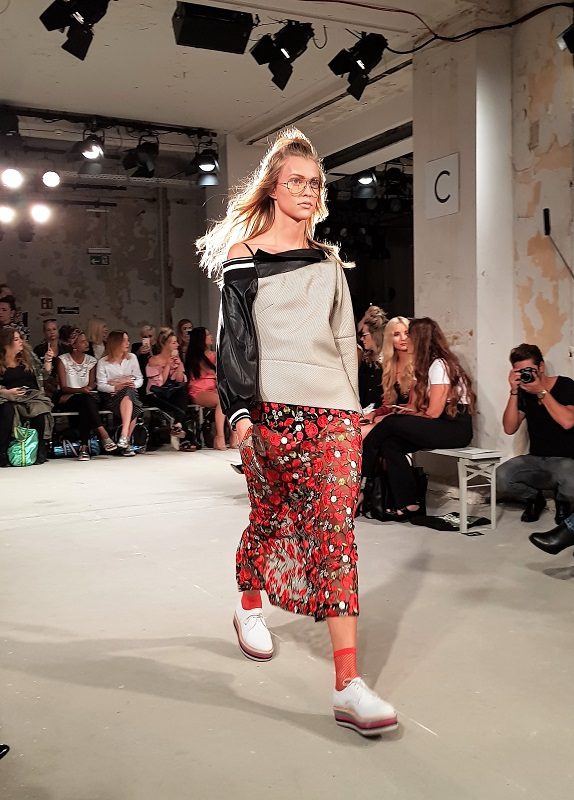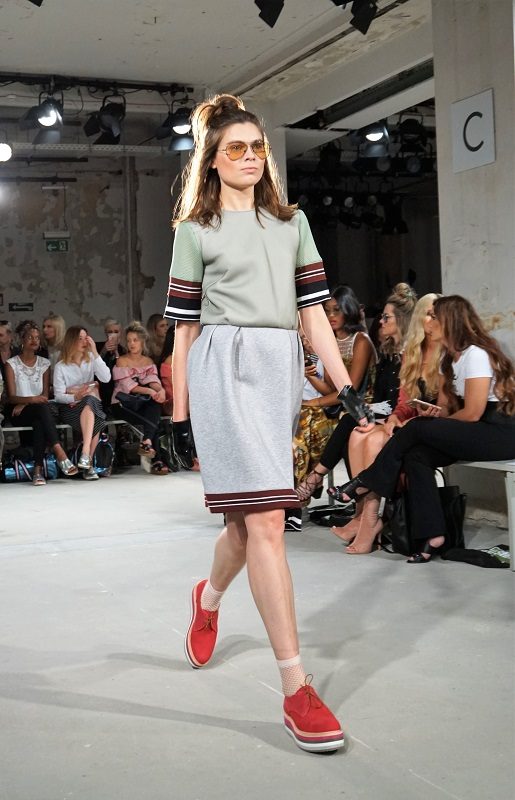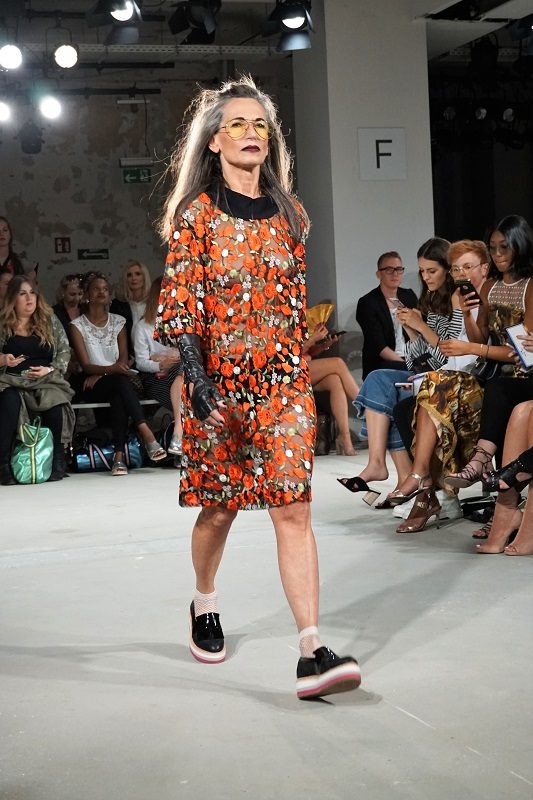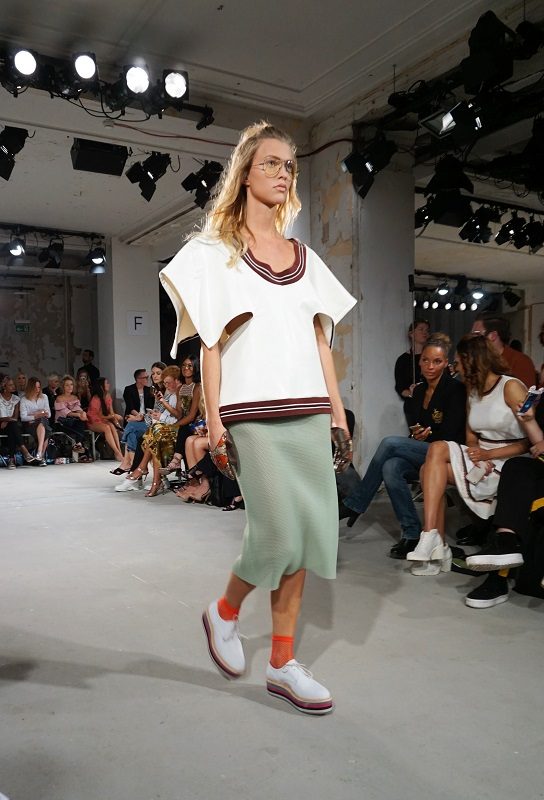 Bei der Kollektion geht es um Vielfalt und Originalität, so die Designerin. Unschwer zu erkennen, denn es ist so gut wie alles erlaubt. Der für Rebekka Ruétz typische Materialmix zu klassischen Formen, Hoodies zu Spitzenkleidern oder feminine Designs, die auf Science Fiction treffen – Vielfalt ist unschwer zu erkennen. Farblich war auch so einiges drin von Schwarz, Grün, Türkis bis hin zu Weiß oder Korallpink.
Unkonventionell und extravagant – Ihr Motto hat sie sehr gut getroffen!
English:
During the Berlin Fashion Week I have also visited the show of Rebekka Ruétz. She presented her new spring/summer 2018 collection in Kaufhaus Jandorf, which has quite a long (fashion) tradition. The collection expresses, according to Rebekka Ruétz, variety and originality. So nearly everything is possible. Feminine dresses combined with athletic hoodies or Science Fiction parts, a mix of materials and classic silhouettes. The color palette is also very wide, ranging from black, green, turquoise to white or coral-pink. Unorthodox and extravagant – what fits perfectly to the motto!