PORTS 1961 Menswear Spring/Summer 2018 – Milano Moda Uomo
Die Milano Moda Uomo ist (leider) schon wieder vorbei, vorgestern ging es zurück aus Mailand. Heiß war es (einen Teil der Hitze habe ich mal nach Deutschland mitgebracht ;)) und die Füße sind auch froh über eine Pause vom durch die Stadt Düsen. Ein paar Einblicke habe ich auf meinen diversen Kanälen ja schon gegeben, einiges möchte ich Euch nun nach und nach noch etwas ausführlicher zeigen. Ihr kennt das ja bereits.
Beginnen möchte ich mit PORTS 1961 und der neuen Kollektion für den Frühling bzw. Sommer 2018, denn das war auch die erste Show gleich am Freitagabend.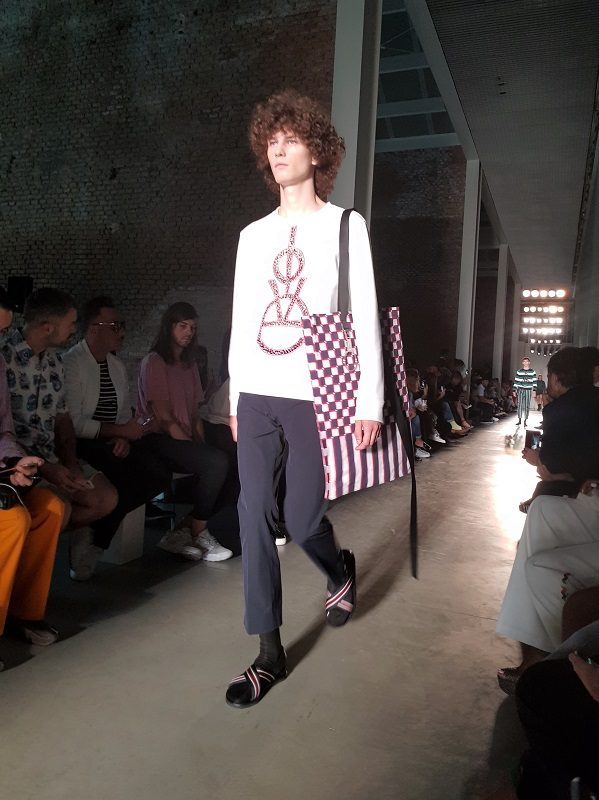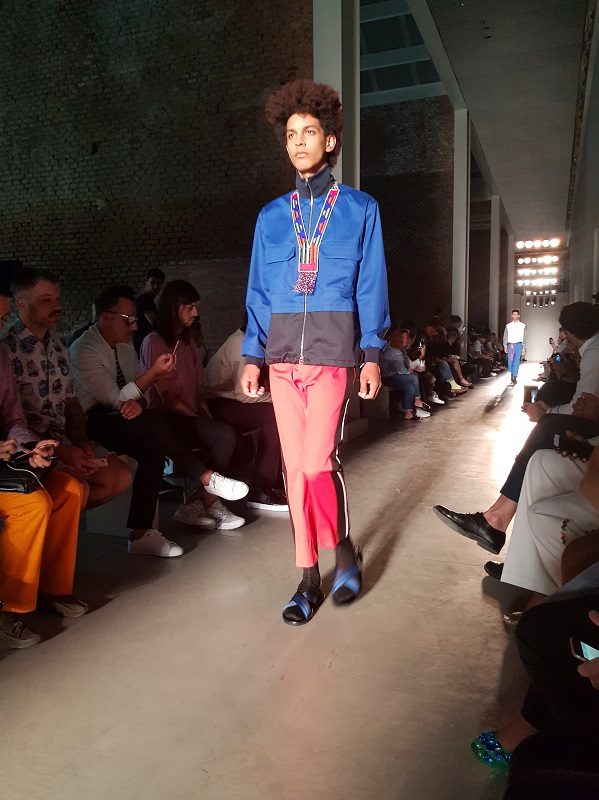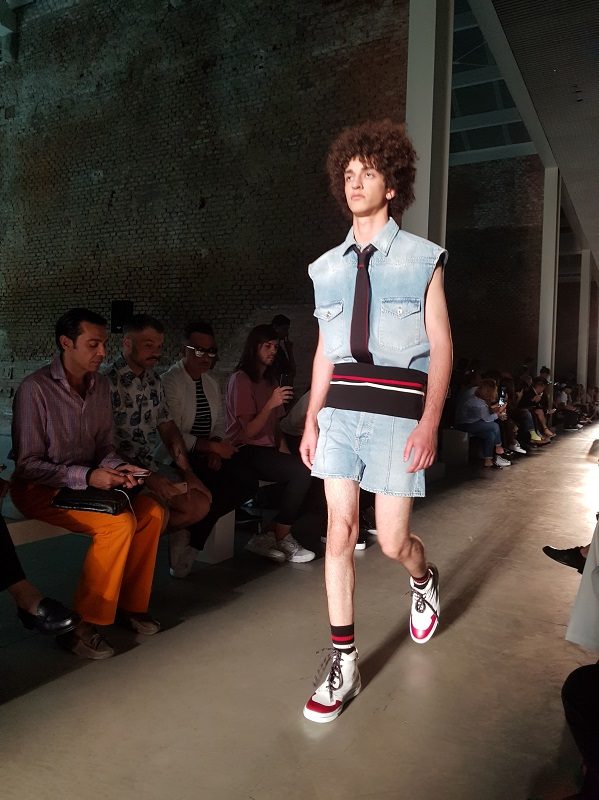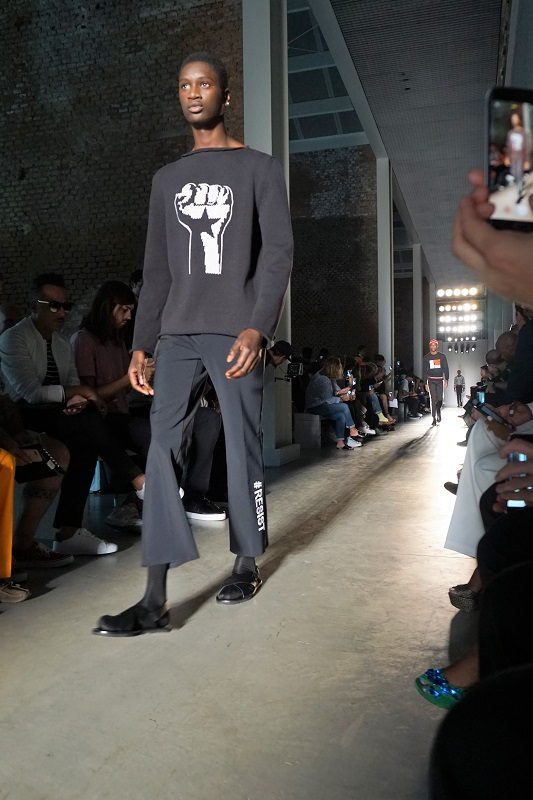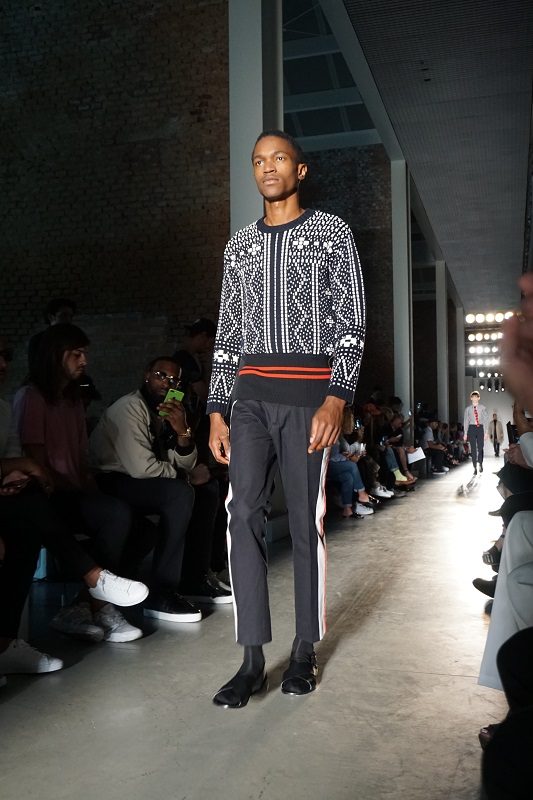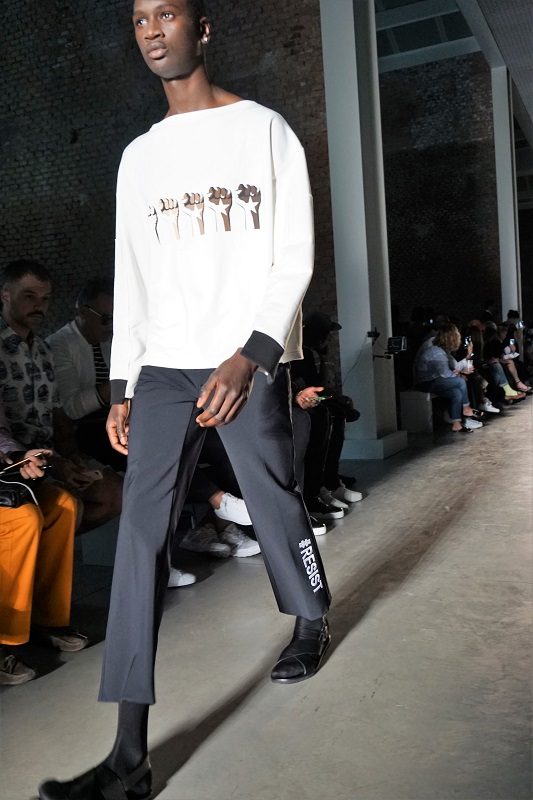 Eine Mischung aus dem 80er Jahre New York, als die Hip-Hop-Szene gerade sehr aktiv begann, inspiriert von Jean Michel Basquiat's Graffitikunst und Streetculture geht es vor allem um das Motto: "Every life matters. Every color matters. Only love matters." Milan Vukmirovic versucht mit seiner Kollektion dort anzuknüpfen und Vielfalt, Stärke und Optimismus in den Vordergrund zu stellen. Gerade in der heutigen Zeit und einer Welt voller Trubel. Und das tut er mit Farben, Patchwork und Stickereien in gewohnt hochwertiger Verarbeitung. Gleichzeitig soll die Kollektion ein Zeichen für die "Black live matters" Bewegung setzen.
Alleine schon aufgrund des Hintergrunds eine tolle Kollektion!
English:
The Milan Fashion Week is (unfortunately) over, I arrived back home on Tuesday. You could have already seen some insights on my different Social Media Channels, now I will show you some more detailed news about the shows. The first one was PORTS 1961 on Friday evening. The new collection for Spring/Summer 2018 is a celebration of diversity, strength and optimism. Inspired by Jean Michel Basquiat's work and personal style African cool-setters and the hip-hop scene in New York in the early Eighties, Milan Vukmirovic presents an upbeat collection with a very positive message. As fashion reflects the world around us, the designer wants to give a message of solidarity, i.a. for the Black Lives Matter movement. Brimming with color and meaning, this collection defends the richness of difference. Ports 1961 draws in equal measures on street culture, contemporary dress and local artisans. There are colorblock designs, vibrant patchworks, and mosaic-inspired embellishments. Now, more than ever, EVERY LIFE MATTERS. EVERY COLOR MATTERS. ONLY LOVE MATTERS. And not only because of it's message a stunning collection!