Milan Fashion Week – Z Zegna Fall/Winter 2014/15
(For a short English version please scroll down)
Was soll ich sagen!? Paul Surridge und Z Zegna gehören zu meinen Lieblingslabels bzw. Designern, habt Ihr ja sicherlich schon an der ein oder anderen Stelle mitbekommen und ist ja auch kein Geheimnis.
Anyway, Z Zegna war meine letzte Show zu den Herbst/Winter 2014/15 – Kollektionen auf der Milano Moda Uomo im Januar und es ging wieder ins Headquarter von Ermenegildo Zegna in die Via Savona.
Paul präsentierte seinen Gästen insgesamt 37 verschiedene und gleichzeitig stimmige Looks. Am besten Ihr schaut Euch erst die Bilder (und das Video) an: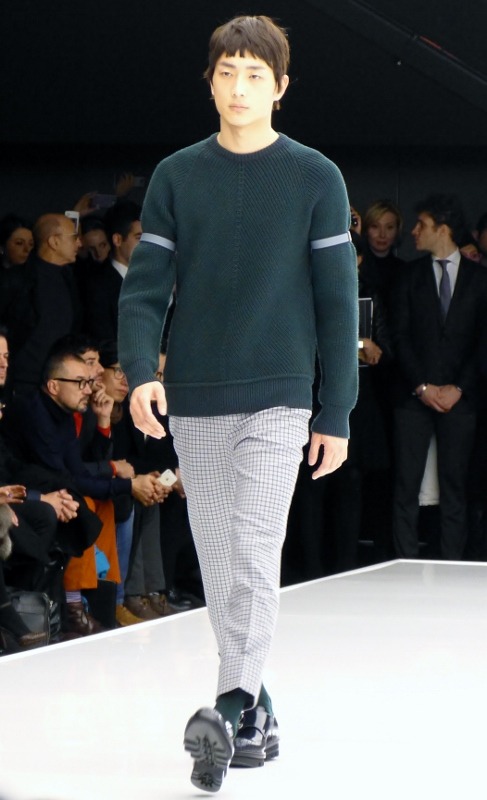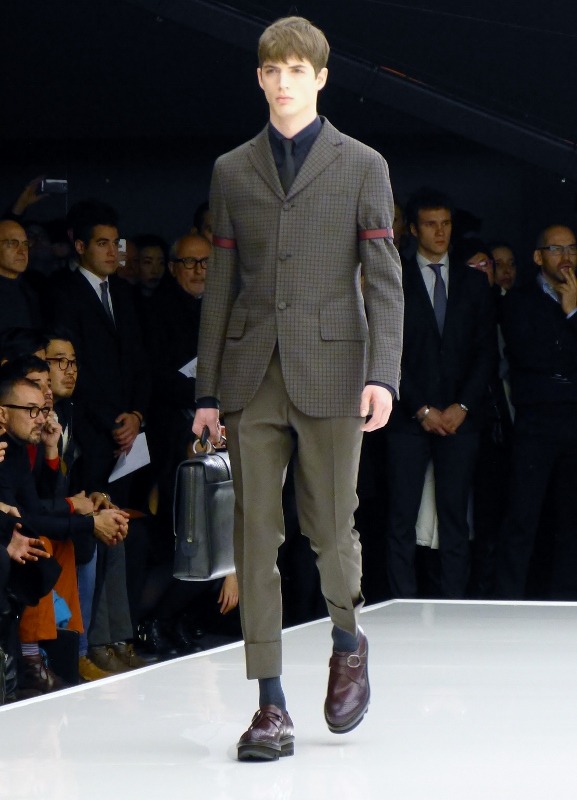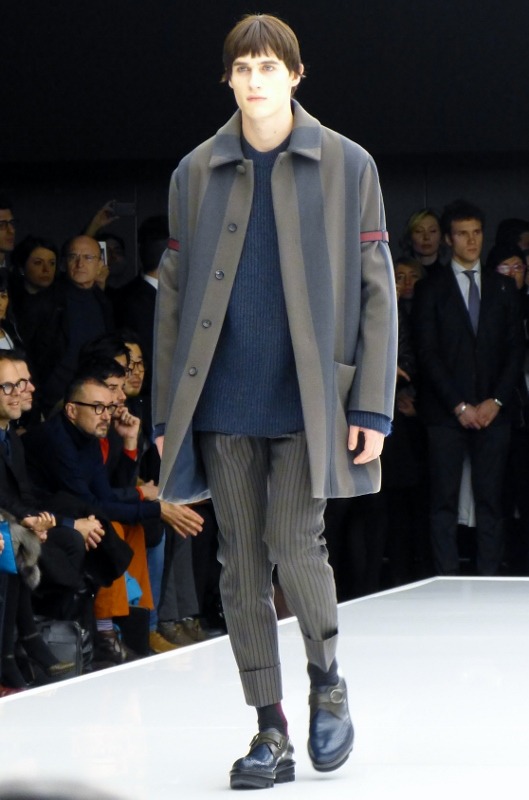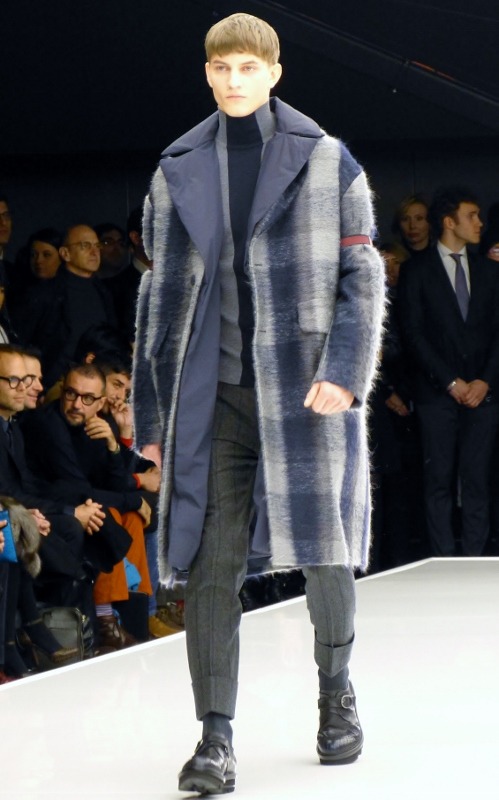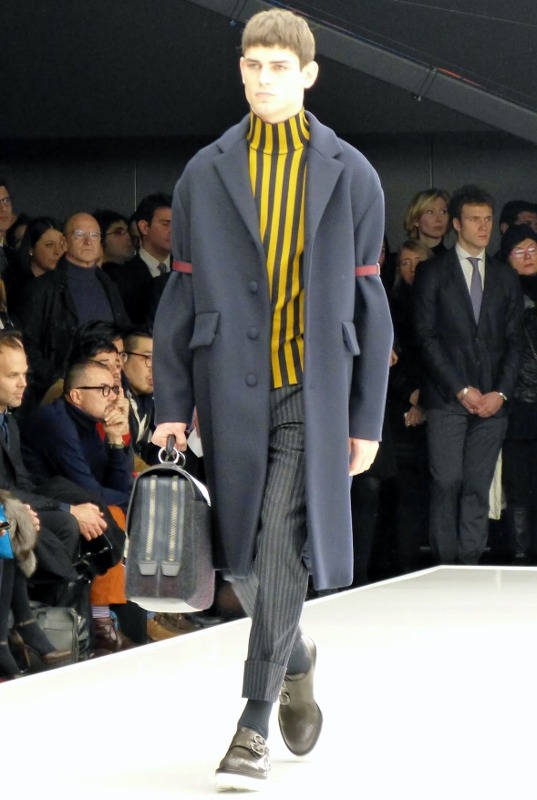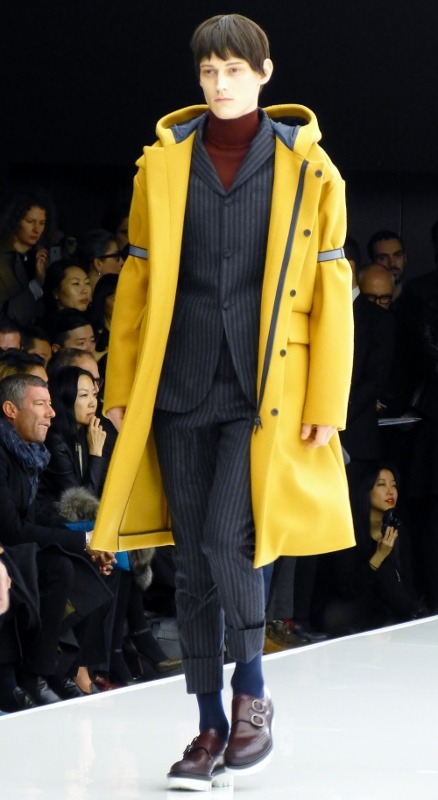 Die Kollektion erinnert an die 60er Jahre – schlichte und schmal geschnittene Anzüge, Hosen mit kurzem Bein und hohem Aufschlag sowie großen Taschen. Besonders die Ärmelhalter fallen natürlich auf. Zudem habe ich mich gleich in einen Rollkragenpullover verliebt – Stichwort: gelb gestreift. Linien tauchen sowieso in der ganzen Kollektion immer wieder auf, z.B. in Form von Nadelstreifen oder breiten Bändern.
Im Backstagebereich sind mir dann noch tolle Details aufgefallen, z. B. die exakt angepassten Knöpfe mit gleichem Muster wie beim Anzug. Apropos Backstage – ein paar Bilder, die ich hinter den Kulissen gemacht habe, könnt Ihr hier begutachten: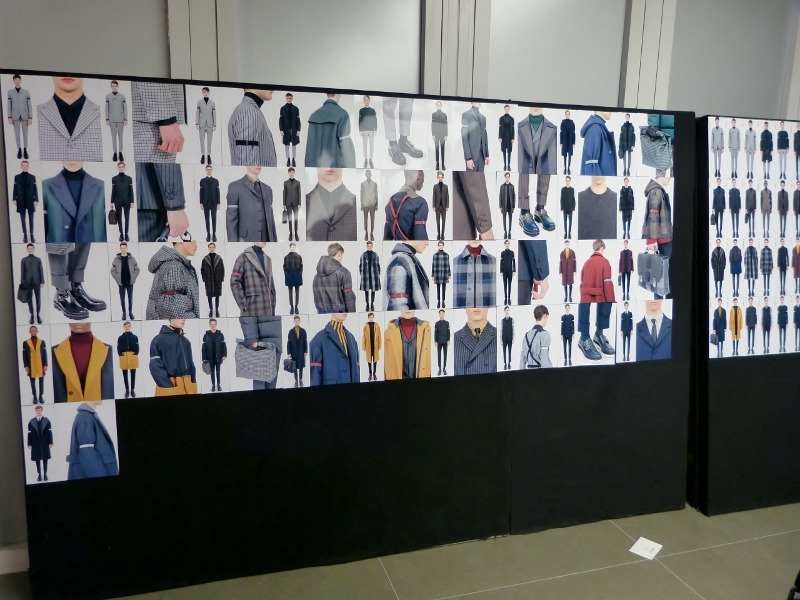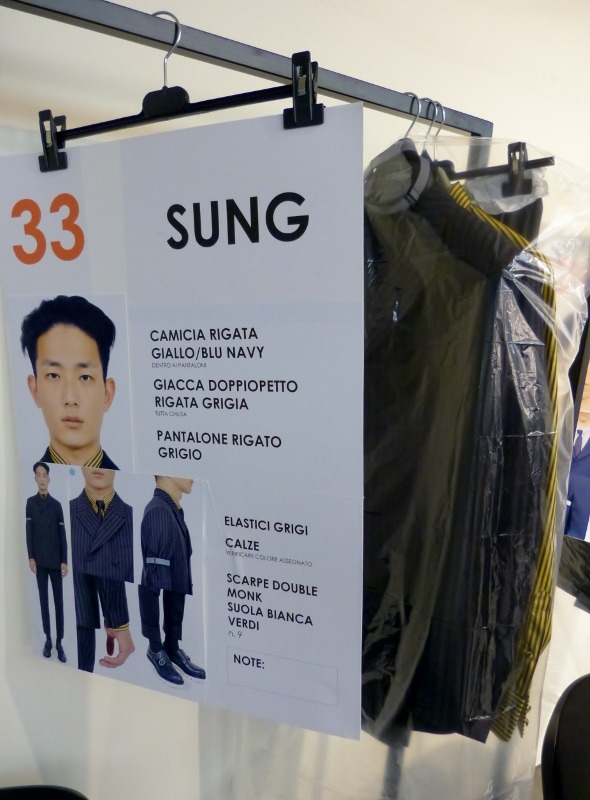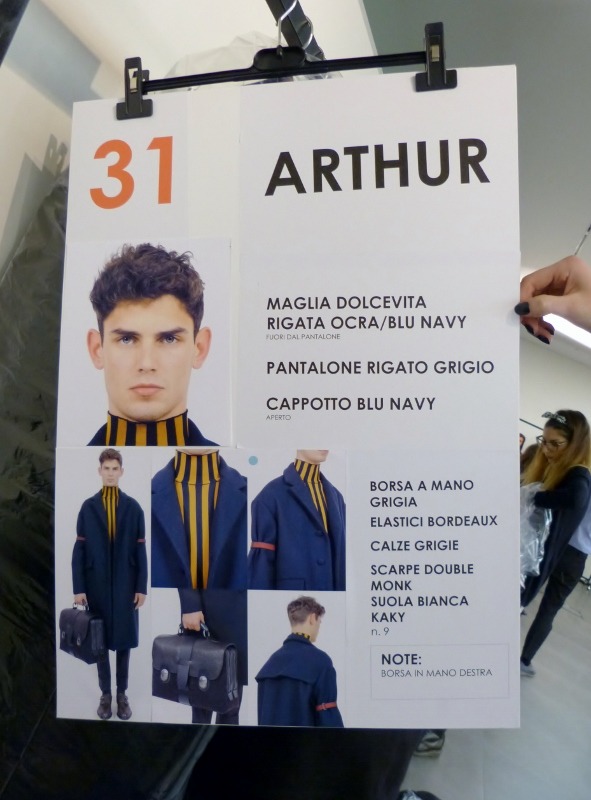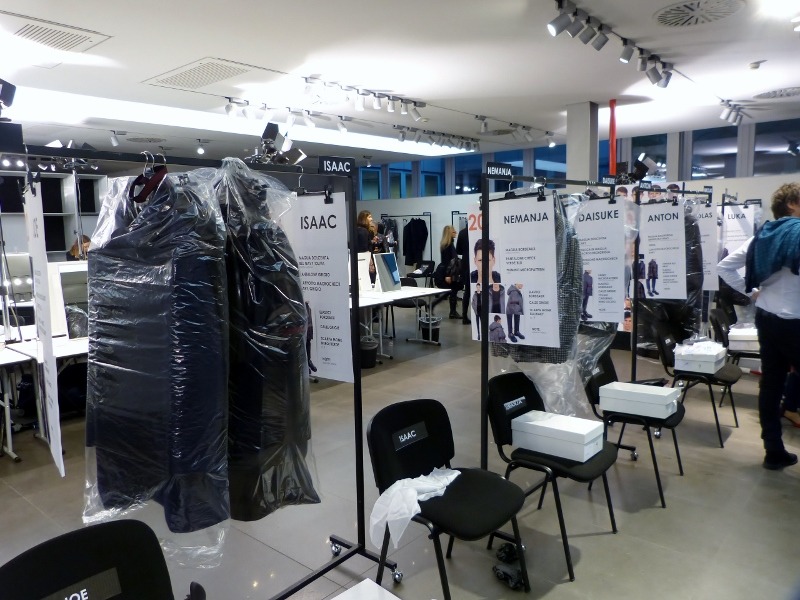 Ein dickes Danke an Z Zegna, an Paul und natürlich auch an das ganze Team für die tolle Show! <3
English:
What can I say? Paul Surridge and of course Z Zegna belong to my favorite labels respectively designers. I`m sure you might have already noticed it one or the other time, e.g. here or here. Anyway, Z Zegna was my last show of the fall/winter 2014/15 season at the Milano Moda Uomo in January and so again I went to the headquarter of Ermenegildo Zegna in Via Savona. Paul presented his guests a total of 37 different and harmonious looks; you can see some of them at the images above (and video).
The collection remembers of the 60s – simple, slim-fit suits, trousers with short legs and high lapel, with large pockets, especially the shirts with sleeve holders catched my eye. I immediately fell in love with a turtleneck – keyword: yellow stripes. Love it!
In the backstage area I could have a look at the details, e.g. buttons with the same pattern like the suit. Simply perfect! A big thank you to Paul, Z Zegna, and of course to the whole team for the great show <3!