Milan Fashion Week – CoSTUME NATIONAL Homme – Menswear Fall/Winter 2014/2015 Collection
(For a short English version please scroll down)
Aktuell bin ich noch auf der Fashion Week in Berlin, aber ich bin Euch ja auch noch einige Berichte aus Milano schuldig. Glaube es waren zu viele Schauen und Termine, denn ich komme einfach nicht hinterher darüber zu berichten. ;) Ein paar Impressionen könnt Ihr bereits auf meinem Youtube-Kanal entdecken, der Rest folgt noch, versprochen!
Nach der Show von Ermenegildo Zegna Couture by Stefano Pilati stand ebenfalls am ersten Tag der "Milano Moda Uomo" mittags um 12:30 Uhr die Show von CoSTUME NATIONAL Homme auf dem Programm.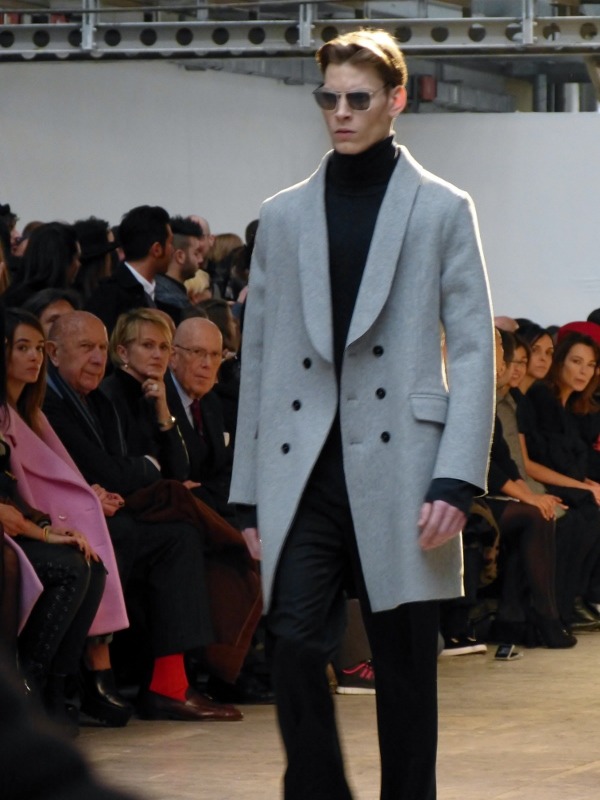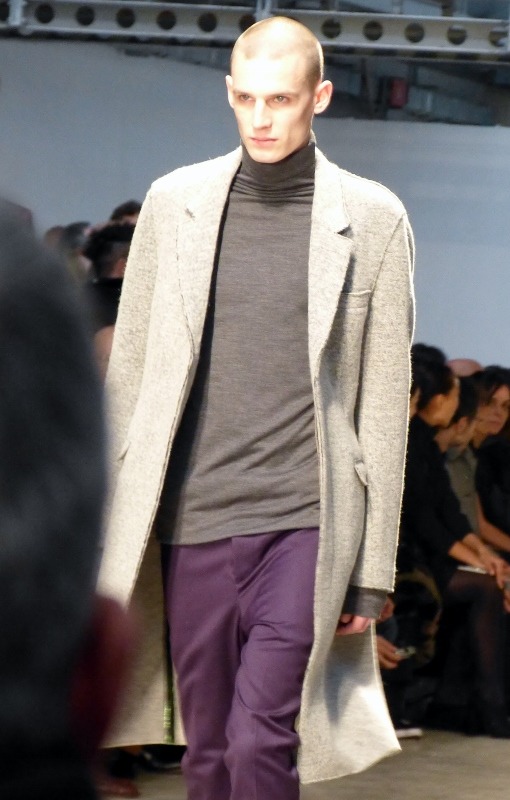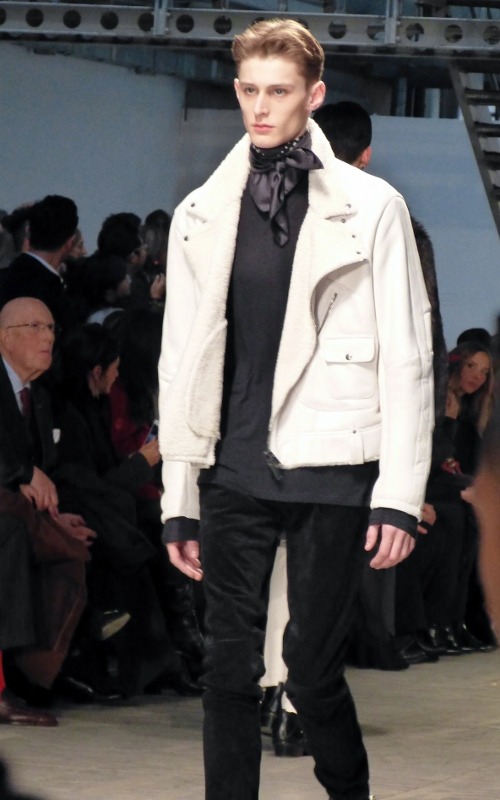 Designer Ennio Capasa lässt sich ja immer gern von Rock inspirieren, so auch diesmal, gleichzeitig ist die Kollektion aber auch wieder elegant, tragbar und zum Glück gibt es Farbe! Leder (sehr leicht und hochwertig), Rollkragen zum Anzug und Strick zeigten die Models auf dem Laufsteg. Besonders gefallen mir der blaue Rolli und auch der vorletzte Look. Tolle Show und tolle Mode!
English:
Currently I'm at the Mercedes-Benz Fashion Week in Berlin, but I still have to tell you more about the shows at the "Milano Moda Uomo". I think there is always too little time, but of course the blogposts will follow the next days. If you want to have a look in advance please take a look at my Youtube Channel, there you can find impressions of some shows already.
After the show of Ermenegildo Zegna Couture by Stefano Pilati I went to the show of CoSTUME NATIONAL Homme.  Designer Ennio Capasa was inspired by Rock music again, furthermore his collection is elegant and wearable. He showed us leather (very light and in high-quality), turtlenecks with suits and knitted pieces as well, love that he is using colours!
Especially I like the blue turtleneck and the look second to last. Great show and great fashion!