Milan Fashion Week – Bally Fall/Winter 2014/15
(For a short English version please scroll down)
Der Sonntag, zweiter Tag der Mailänder Männermodewoche, war extrem vollgepackt mit Terminen. Aber mit guter Planung und dem ein oder anderen italienischen Espresso zwischendurch ist alles machbar! ;)
Gleich als erstes ging es zu Bally, dem Schweizer Unternehmen, das in Mailand wieder seine Herbst/Winter 2014/15 Kollektion präsentierte. Im Fokus standen schicke Accessoires, die zu einer eleganten Herrenmode einfach dazu gehören. Alles unter dem Motto "authentic codes of luxury men's wear". Glänzende Schuhe und Taschen aus schönem, weichen Leder, groß genug, um darin einiges unterzubringen und perfekt für einen Wochenendtrip. Hochwertige Materialien in traditioneller Handwerkskunst verarbeitet und dazu noch ein Fokus auf den Details = I like!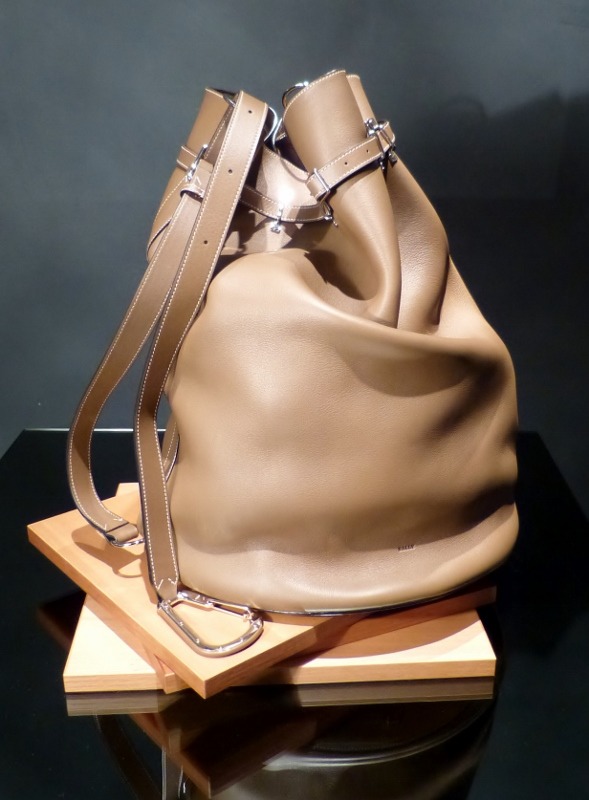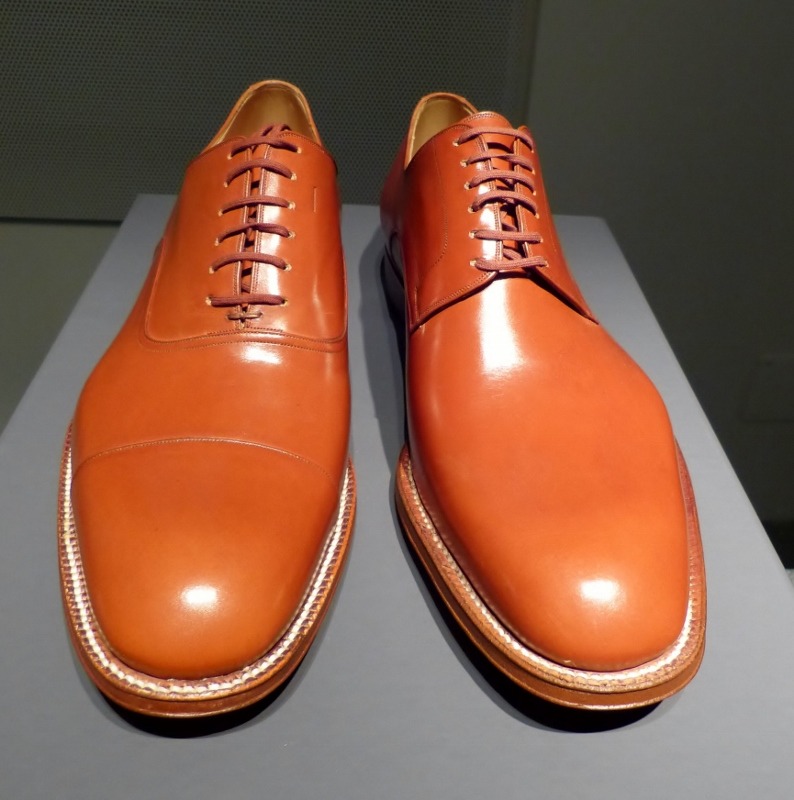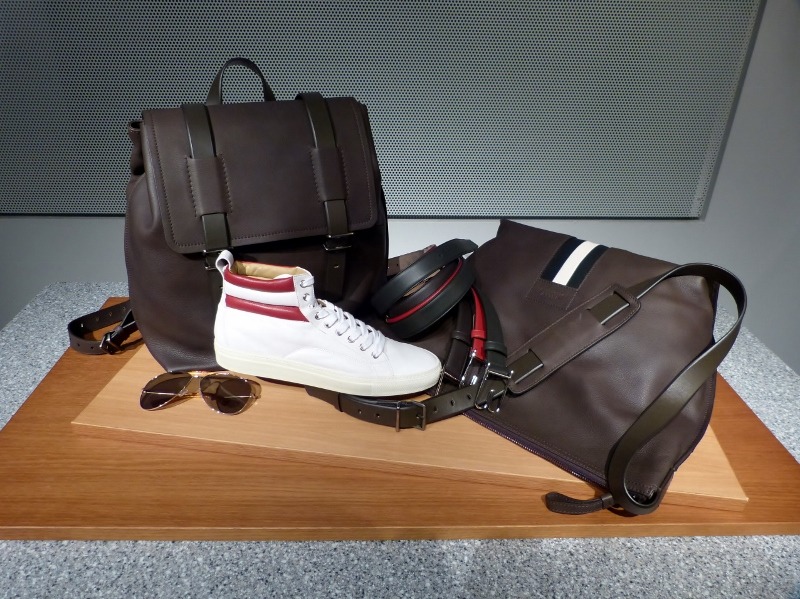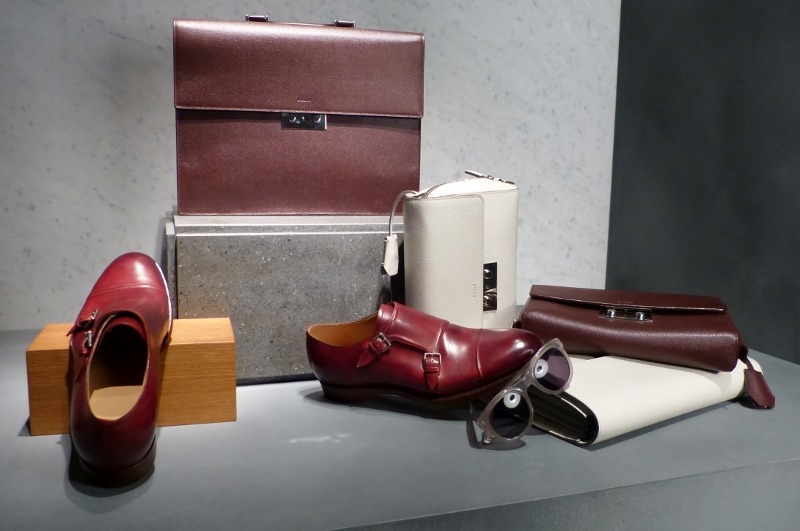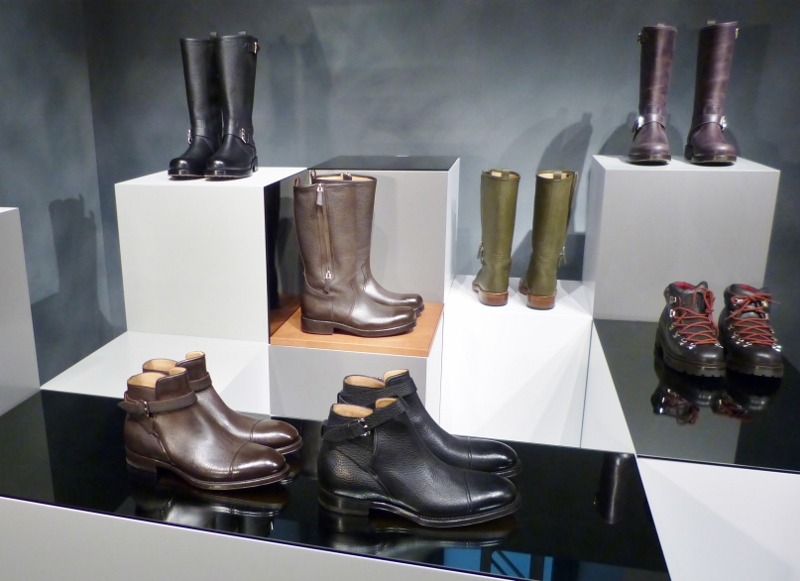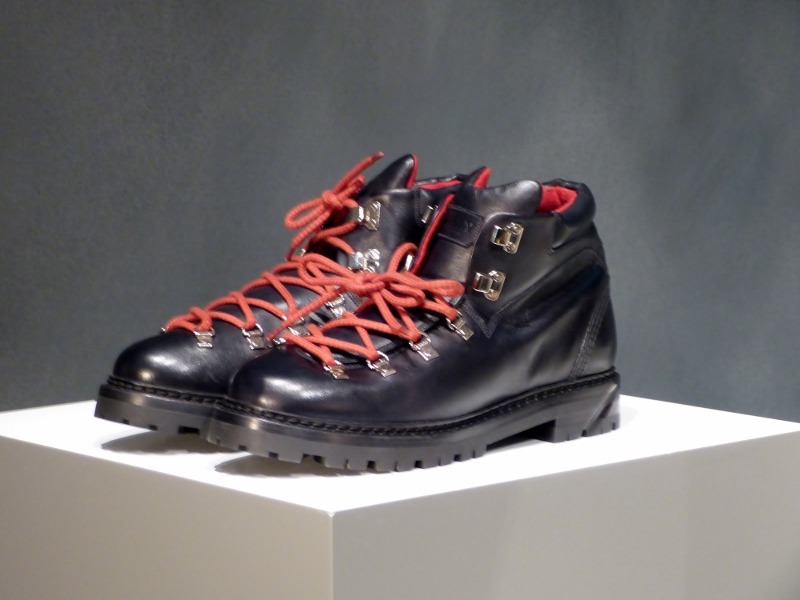 So gab es Stücke aus leichtem Kaschmirstrick, Daunengefüllte Lammfelljacken und natürlich vor allem Schuhe für jede Gelegenheit, von der Arbeit über den Galaabend bis hin zur Bergtour. Glänzende Oxfords, Ankle Boots, aber auch der Wanderschuh der "Everest collection", der aus der Historie von Bally als Schuhhersteller in keiner Saison fehlen darf. Farblich bleibt Bally bei Tönen wie Camel, Dunkelgrün, Braun oder Ochsenblutrot.
Klassisch, klar und elegant – das Ziel, eine ideale Garderobe für echte Männer zu designen, wurde meiner Meinung nach auf jeden Fall erfüllt.
English version
Sunday, second day of the Milan Men's fashion week, was quite filled with appointments, but with good planning and one or the other espresso, everything is possible. ;) First I went to Bally, the Swiss brand, which presented its new Fall/Winter 2014/15 collection in Milan. Based around 'the authentic codes of luxury men's wear', the focus was lying on accessories. You could find shiny shoes and bags made ​​of nice, soft leather, big enough to take enough stuff and perfect for a weekend trip. High-quality materials are used, processed in traditional craftsmanship plus a focus on details = I like!
Cashmere knitwear, down-filled lambskin jackets and of course footwear for every occasion from work to a gala evening to a mountain hike are part of the collection. Oxfords, double monk straps and ankle boots, but also the hiking boot of the 'Everest collection', which is (out of Bally's history) part of the collection in every season, were presented. Tones range from military green, brown and camel to oxblood. Classic, clear and elegant – the goal to design an ideal wardrobe for real men is – in my opinion- definitely achieved.