Milan Fashion Week – AIGNER Women´s Fashion Show Fall/Winter 2014/15
(For a short English version please scroll down)
Wie bereits in meinem vorherigen Blogpost angekündigt, stand die Show vom Münchner Label AIGNER auch am Freitag auf dem Programm. Einige Stunden vorher kam ich bereits am Palazzo Reale vorbei, dem Stadtschloss von Mailand, welches ganz in der Nähe vom Dom liegt. Da dachte mir schon: "Es wird bestimmt toll, wenn AIGNER seine Models in diesem ehrwürdigen Gebäude auf den Laufsteg schickt." Gefühlte drei Espressi und einige Präsentationen später war es dann auch soweit, ich betrat den Palazzo Reale und war begeistert. Die alten Statuen an den Wänden, die Deckenmalereien und der Raum an sich waren einfach nur toll.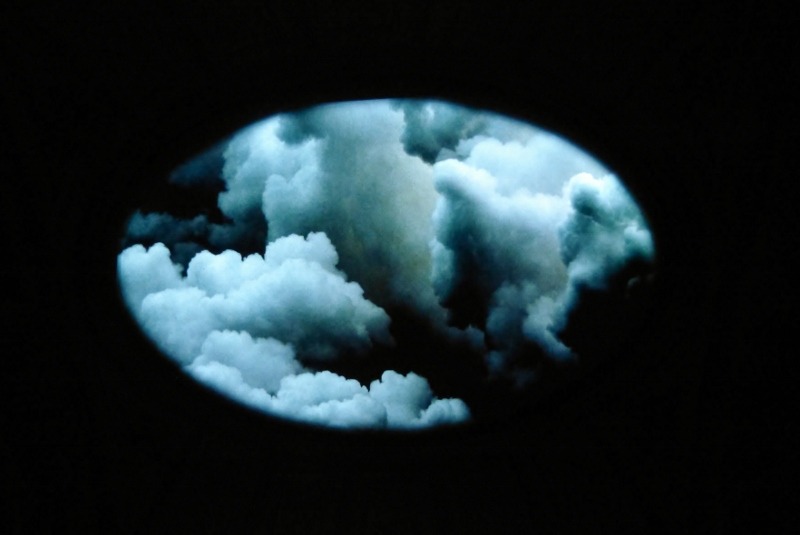 Zu Beginn der Show wurden Wolken an die Stelle der Decke projiziert, an der im 2. Weltkrieg eine Bombe die Decke durchschlug. Bin übrigens gespannt, wie der Palazzo Reale aussieht, wenn er komplett fertig renoviert ist.
Anyway, zurück zur Mode. AIGNER präsentierte den (genau abgezählten) 300 Gästen elegante und kraftvolle Mode, die zugleich sehr feminin ist. Seide, transparenter Jersey, aber auch viel Leder gab es zu sehen, ganz im Zeichen der Tradition des Labels – farblich eher klassisch in Schwarz, Braun, Blau und Rot gehalten. Ins Auge fielen auch die Taschen mit XL-Schließen und schönen handwerklichen Details.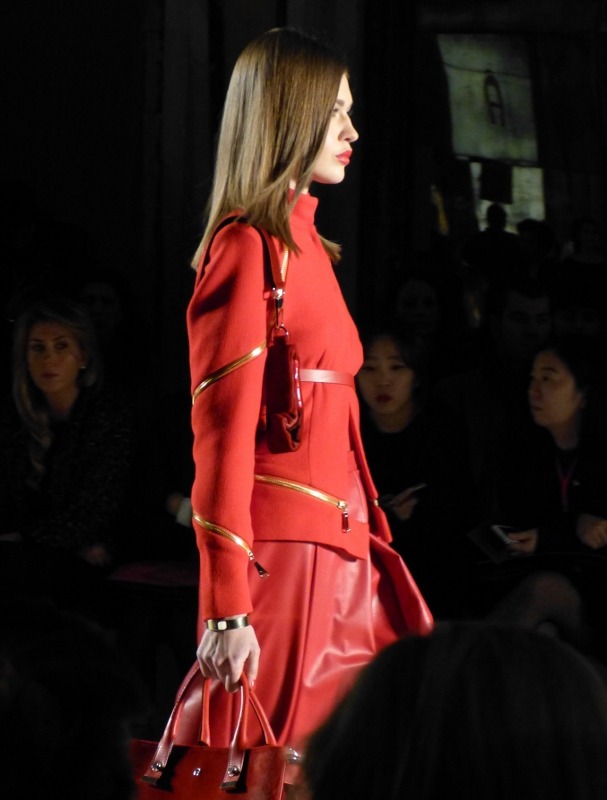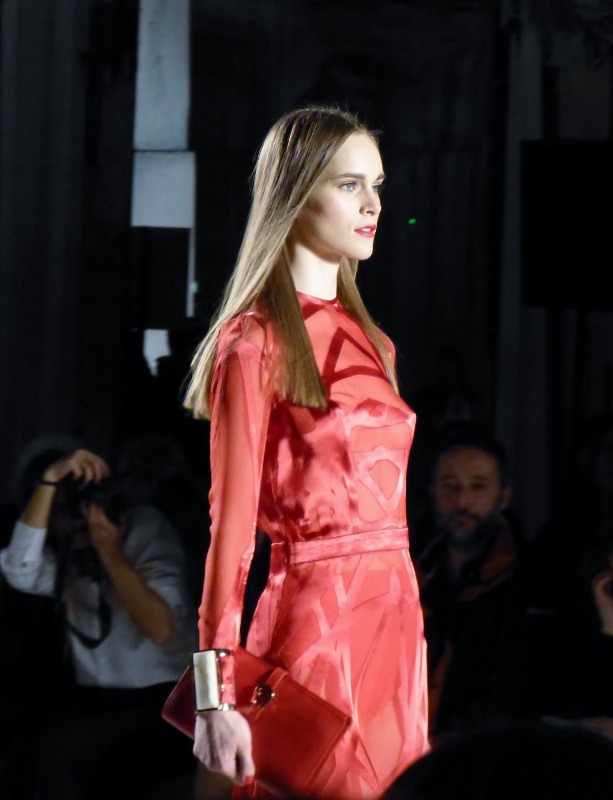 (Pics by Aigner and me)
Eine sehr gelungene Kollektion! Das Zusammenspiel aus eleganter Mode und prächtigem Gebäude war toll, man fühlte sich fast in eine andere Zeit versetzt. I like!
Englisch:
I have told you in my last Blogpost that there was another show on Friday: AIGNER Fall/Winter 2014/15. I have been already impressed by Palazzo Reale, when I came along a few hours before the show, so I was really looking forward to it. A few Espressi and presentations later I entered the great hall. Old statues, beautiful paintings on the ceiling and the hall itself made a perfect atmosphere.
At the beginning of the show dark clouds were projected on the ceiling, where in Second World War a bomb crashed into the building. Let's see how Palazzo Reale is looking when it is completely renovated. Anyway, back to fashion. AIGNER invited exactly 300 guests to the show and presented a very elegant and feminine collection quite in the tradition of the label. Silk, transparent Jersey or and leather were used in classic black, blue, brown and red. In addition the high-quality bags catched my eye.
Beautiful and elegant fashion in combination with the gorgeous building – very well done, it nearly put me in a different time. I like!