Lena Hoschek Fall/Winter 2013/2014 – Mercedes Benz Fashion Week
(For a short English version please scroll down)
Natürlich war auch Lena Hoschek, eine meiner Lieblingsdesignerinnen, wieder mit einer Show auf der Mercedes Benz Fashion Week in Berlin vertreten und ich war vor Ort – klaro!
Wo fangen wir an? Nun, ich freute mich sehr auf die Show, doch irgendwie war ich etwas enttäuscht. Nicht falsch verstehen, Lena und ihre Mode sind wirklich toll, doch fehlten mir die typischen 'Hoschek-Models' mit ihren weiblichen Rundungen. Mensch, was ist passiert?
Kommen wir aber zur Mode und somit zur Show. Die Gäste fühlten sich gleich nach Osteuropa versetzt – Polen? Russland? Also zumindest der Musik nach zu urteilen, aber auch der Mode auf dem Laufsteg. Die Kollektion ist ziemlich folkloristisch angehaucht, mit Blumenmustern, Stickereien und Spitzenelementen. Farbtechnisch gesehen, typisch für die Herkunft der Mode: Schwarz und Rot. Etwas Rock/Punk darf bei Lena nicht fehlen, so gab es neben schicken, schwingenden Röcken und Sanduhr-Silhouette auch punkige Outfits mit zerrissenen Strumpfhosen, Schnürstiefeln und Co.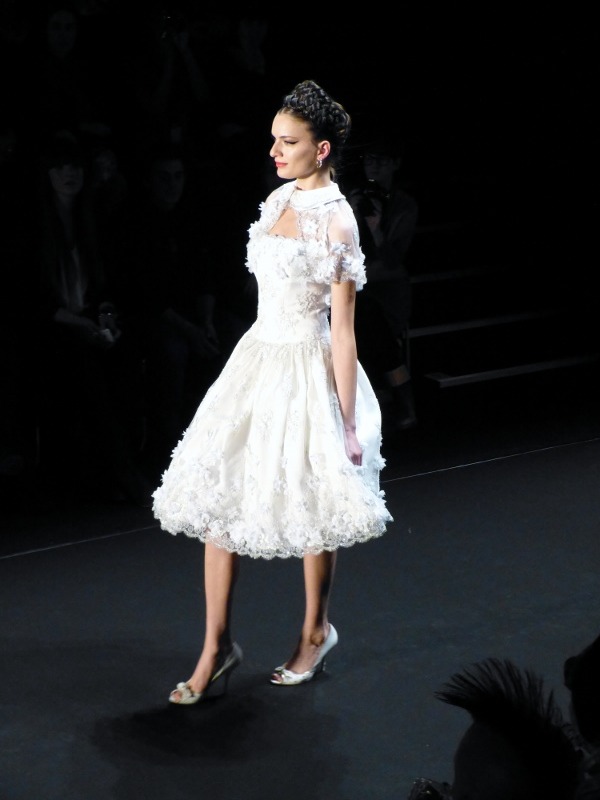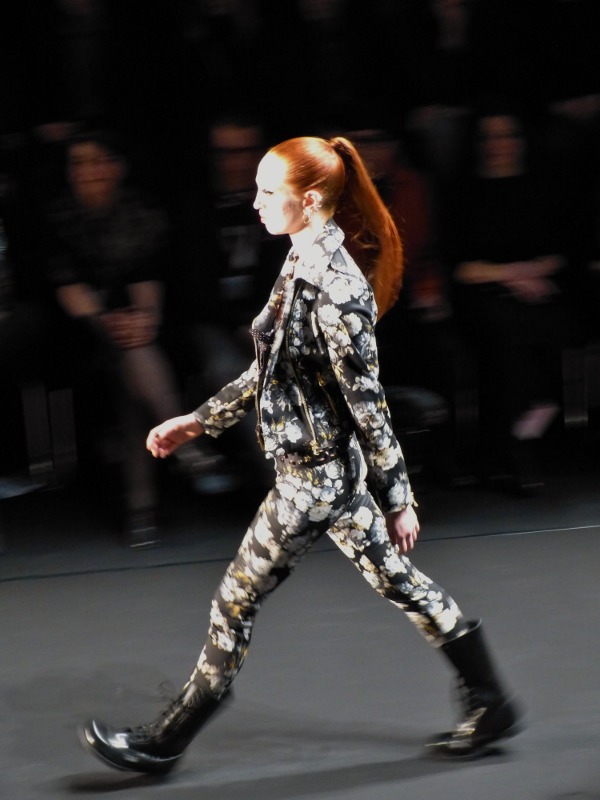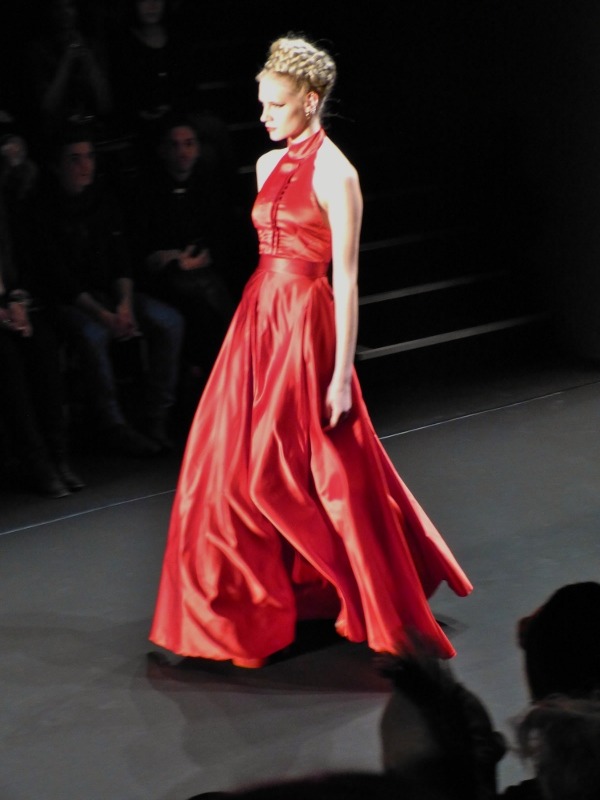 Was soll ich sagen – Lena Hoschek ist toll und ich mag sie sehr, doch bin ich dieses Mal nicht zu 100% von der Kollektion überzeugt. Ihre Kreationen sind immer etwas Besonderes und die Show sicher toller als so manch andere in Berlin. Könnte sein, dass es gleich die erste Show nach meiner Rückkehr aus Mailand war und ich noch voll mit Eindrücken aus Italien, you never know. ;)
English:
Of course the beautiful Lena Hoschek, one of my favorite designers, also showed her new collection at the Mercedes Benz Fashion Week in Berlin. I definitely missed the feminine models this time, so I was a little bit disappointed of that trend. Watching the fashion show you felt like being somewhere in Eastern Europe. The music and the looks were folkloristic with flower pattern, embroidery and lace. Typical for that theme: black and red were the main colors.
Of course a little bit of Rock and Punk must not be missing at a fashion week of Lena, what you could see in looks with disrupted tights and lace boots. Lena Hoschek is great and I love her looks, even if I wasn't 100% convinced this time.