Guido Maria Kretschmer Spring/Summer 2015 – Mercedes Benz Fashion Week in Berlin
(For a short English version please scroll down)
Der sympathische Guido Maria Kretschmer, wahrscheinlich momentan der Lieblingsdesigner der Deutschen, durfte natürlich auch nicht fehlen auf der Mercedes Benz Fashion Week. Bereits am Vortag seiner Show fand der Produktlaunch der Designkooperation von Guido Maria Kretschmer und S.T.Dupont statt. Und Guido war natürlich selbst vor Ort. Ein Trubel, sage ich Euch, denn genau zu Beginn schüttete es, was es nur so konnte. Das tat der Präsentation aber keinen Abbruch. Der limitierte Stift "DÉFI SOLYSOMBRA", den Guido für das Traditionshaus designte, war übrigens an seine eigene Frühling/Sommer 2015 Kollektion "SOLYSOMBRA" angelehnt.
Diese wurde am darauffolgenden Mittwoch im Erika-Heß-Eisstadion vorgestellt. Wie immer, hier die Bilder zuerst: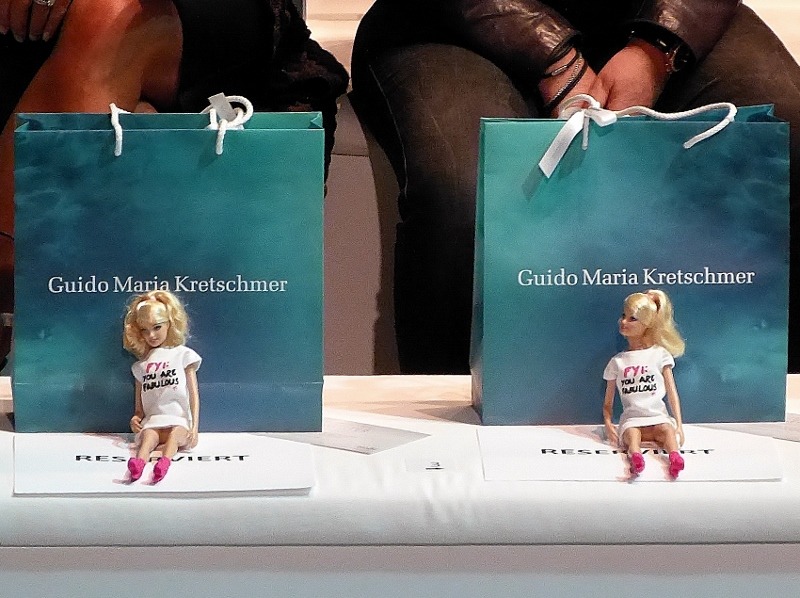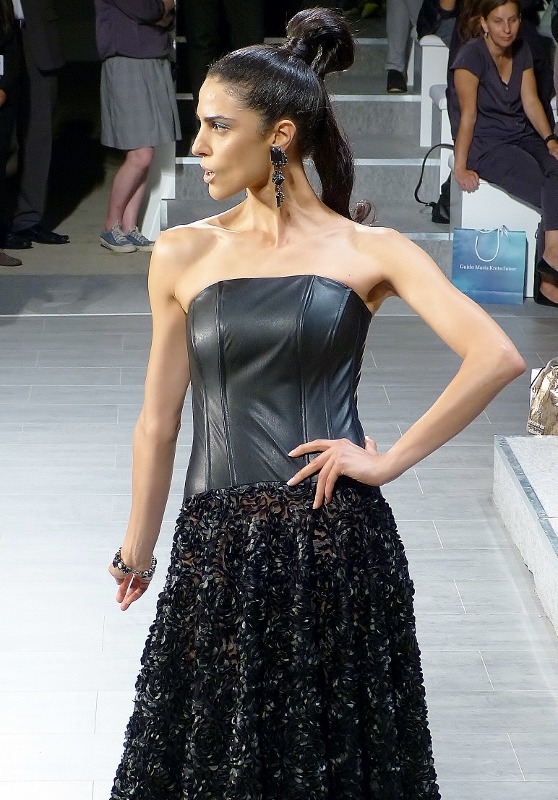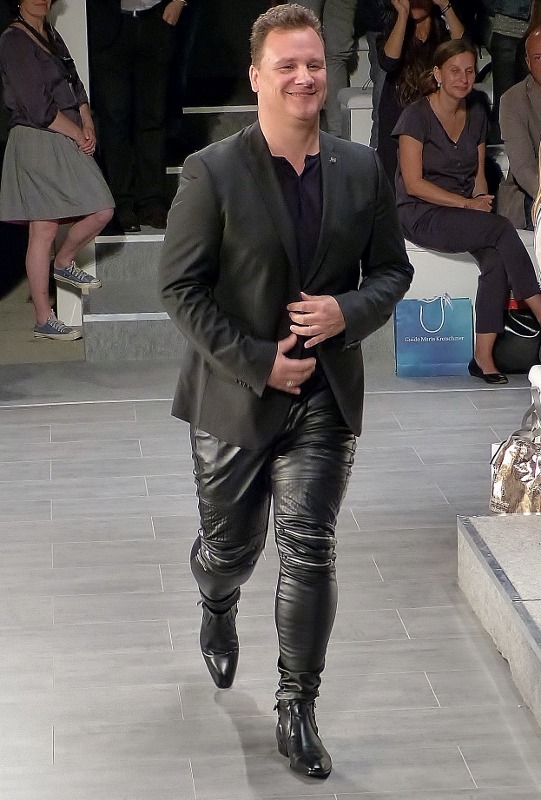 Die Frontrow glänzte, denn 410 winkende Barbies begrüßten die Gäste mit einer schönen Botschaft "FYI: You are fabulous" – für so was lieben wir Guido ja!
Das Motto der Kollektion ist "SOLYSOMBRA", Sonne und Schatten. Und diese Kontraste konnte man in den Designs gut erkennen. Schattenspiele zeigten sich durch unterschiedliche Materialien und Schnitte und tolle Layering Looks. Mit den typisch klaren Linien wirkte alles sehr lässig, aber auch modern und mondän. Der sprichwörtliche rote Faden war vorhanden, was ich persönlich immer sehr gerne mag. Es passt einfach zusammen und ist sehr typisch für Guido! Gefällt mir! :)
English:
Charming Guido Maria Kretschmer, one of Germany's most popular designers, has of course presented his new collection at the Mercedes Benz Fashion Week in Berlin as well. I have met him one day before his show, when he presented the new collaboration with S.T. Dupont, for whom he created a limited pen 'DÉFI SOLYSOMBRA'. The Spanish 'SOLYSOMBRA' is also the theme of his own Spring/Summer 2015 collection. At the beginning of the show you could find a glamorous front row, because 410 Barbie dolls with the message: "FYI: You are fabulous", waved to the guests. Details we love! The play between light and shadow – SOLYSOMBRA – could be recognized in his designs with layering looks, different materials and straight cuts. Very modern and sophisticated, but easy-going as well!
I always love to see a central thread running through a collection – it matches together and is typical for Guido – I like!