DIMITRI auf der Mercedes Benz Fashion Week in Berlin – SS14
(For a short English version please scroll down)
Einige Neuigkeiten und Highlights der Mercedes Benz Fashion Week Berlin habe ich Euch ja bereits vorgestellt. Die ein oder andere Kollektion für den nächsten Sommer möchte ich Euch aber hier noch zeigen. Wie? Warum erst jetzt? Nun, so geht es nicht in der Blogger-Bilderflut der Fashion-Week-Zeit unter und man kann die Kollektionen noch einmal mit etwas Abstand betrachten, ohne dass sie im Nirvana verschwinden.
Welche Show für mich auf der Mercedes Benz Fashion Week in Berlin nicht fehlen darf, ist DIMITRI, versteht sich ja von selbst. Letzten Sommer, um im Flow der Spring/Summer Kollektionen zu bleiben, war ich begeistert von seinen Entwürfen. Seine Mode ist toll, keine Frage, doch hat mich seine neue Kollektion nicht ganz überzeugen können. Dimitri macht weibliche, sexy Mode, diesmal in sehr knalligen Farben mit körperbetonten Schnitten.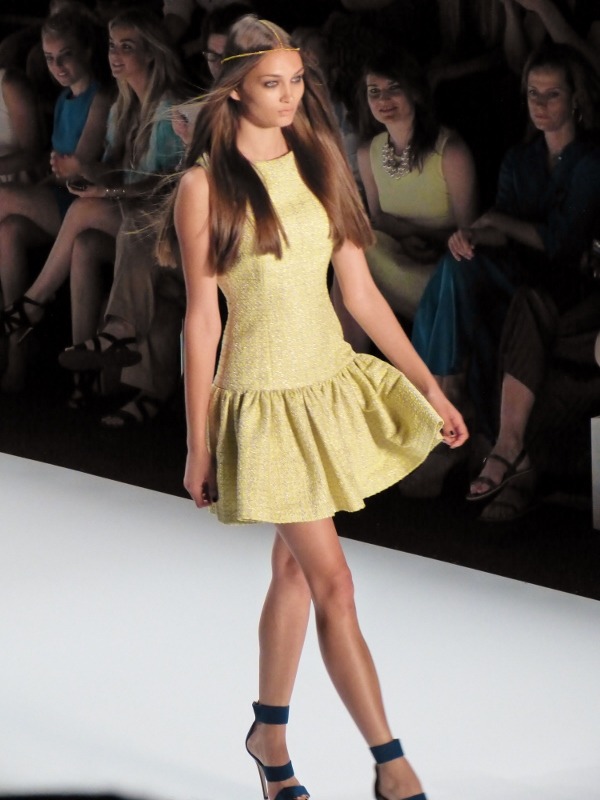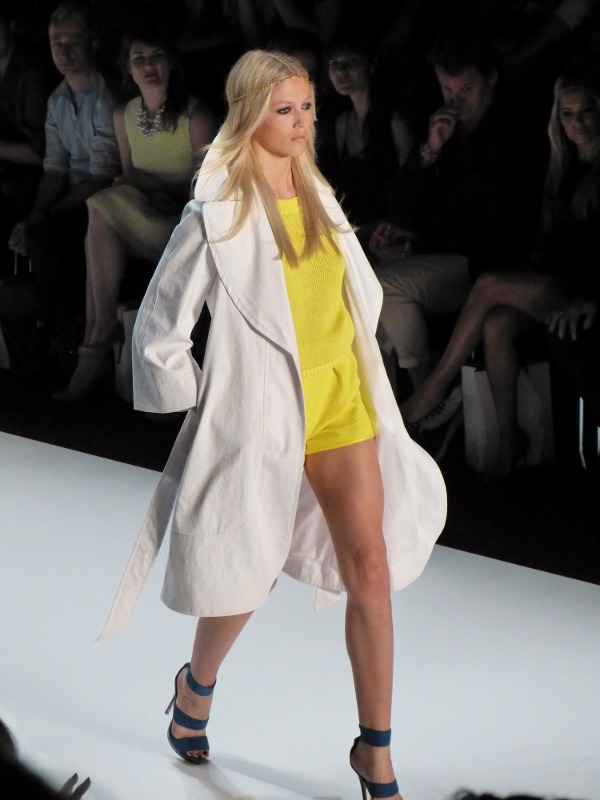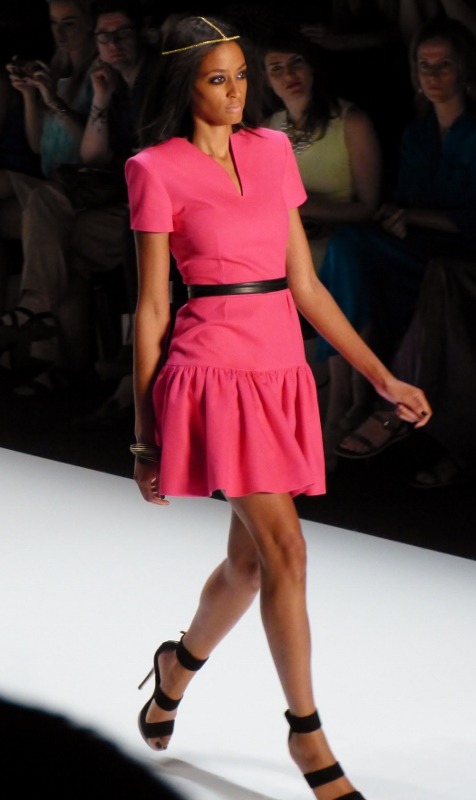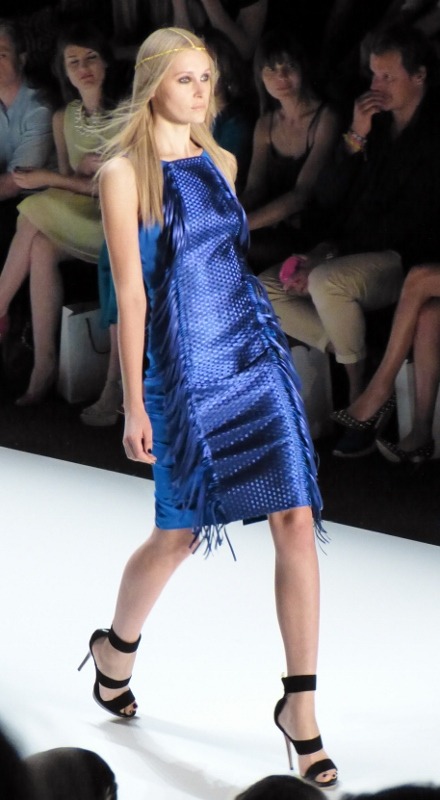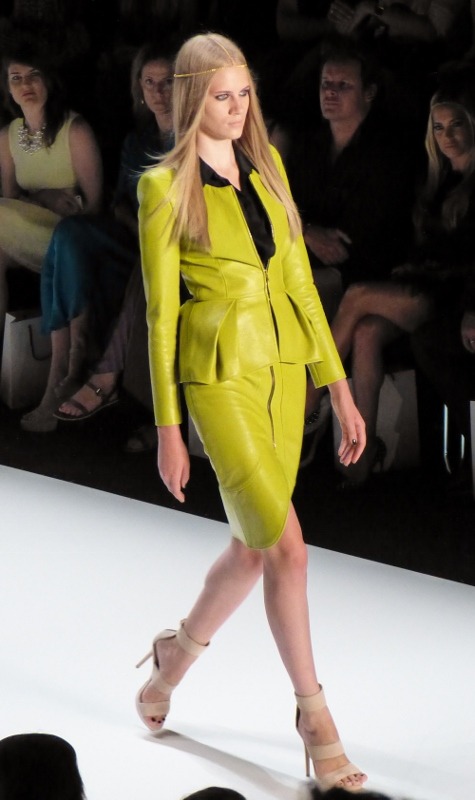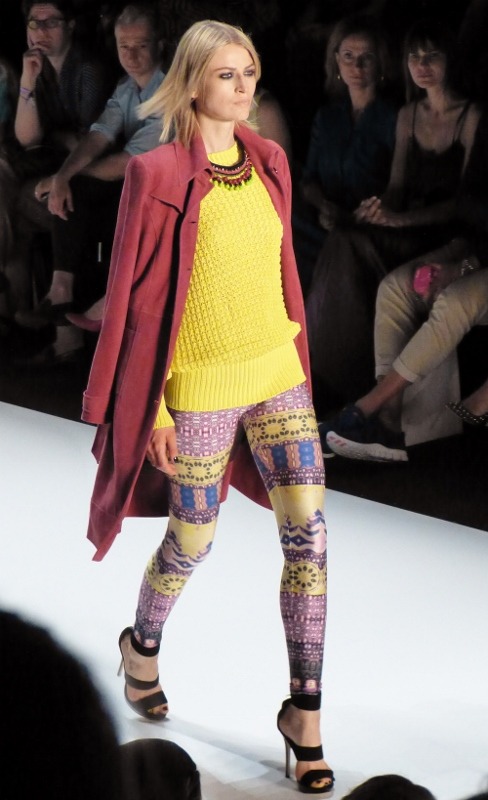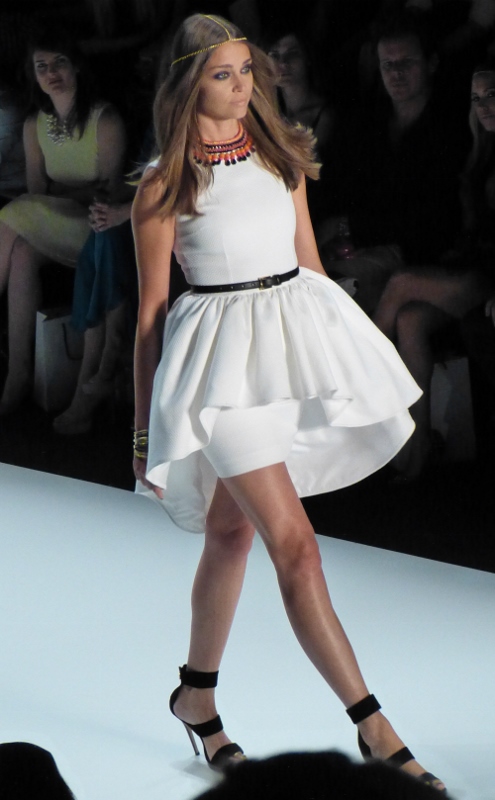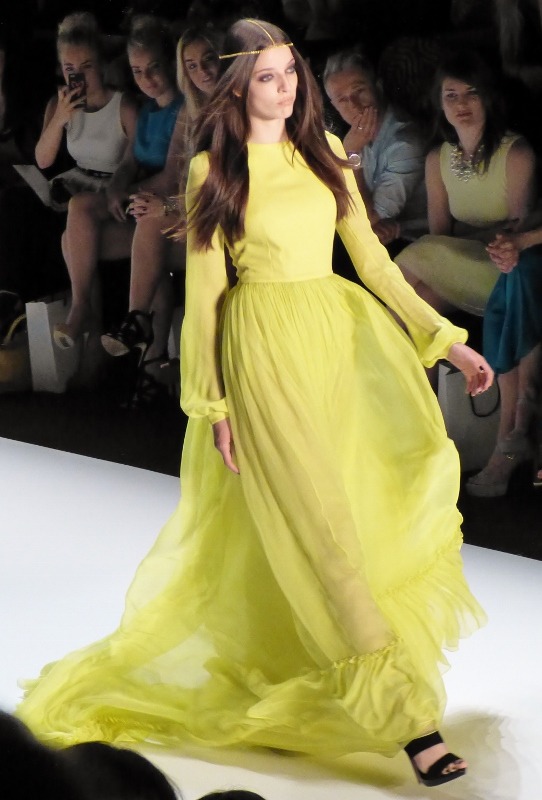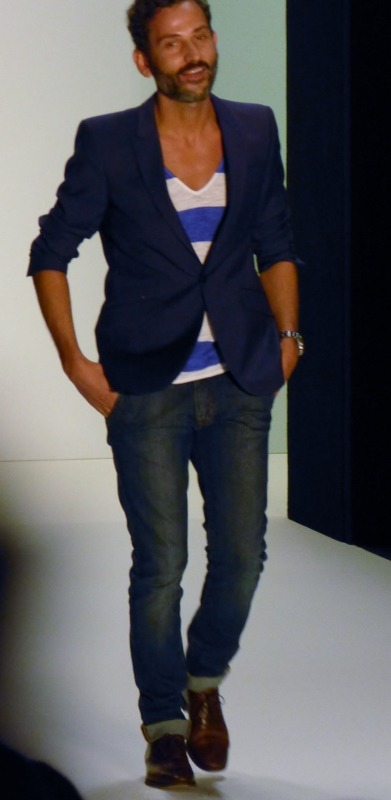 Fransen, Schößchen und Hosenanzüge erinnerten mich etwas an die letzten Saisons. Einige Teile gefielen mir dennoch sehr gut, da freue ich mich, sie im Frühling/Sommer 2014 zu sehen.
DIMITRIS Design ist wie immer feminin, sexy und zugleich elegant- der Franke würde sagen "Passt scho".
English:
With a little distance to the Mercedes Benz Fashion Week Berlin I will tell you about another show for spring/summer 2014. This way the collection will not get lost in the mass of fashion week posts. One designer I cannot miss in Berlin is DIMITRI, who also showed his new collecting for spring/summer 2014. Last summer I was overwhelmed by his designs. This time the big highlight was missing for me, but I still like his feminine and sexy fashion, by the way very colourful this time. Fringes, peplums and pants suits reminded a little of the last seasons, but some pieces I really can imagine to see on the streets next year. DIMITRI is always sexy and elegant at the same time.