Diesel Black Gold Spring/Summer 2016 Menswear Collection – Milan Fashion Week
(For a short English version please scroll down)
Wenn die Show von Diesel Black Gold auf dem Programm steht, dann heißt es normalerweise immer einen Tick früher aufstehen, frühstücken und dann gleich los durch die Straßen Mailands, denn es ist früh gleich immer die erste Veranstaltung. Ich finde es ja eh schön, wenn man an unterschiedlichen Zeiten durch die Stadt läuft und verschiedene Stimmungen einfängt. Gerade morgens, wenn alles so langsam los legt. Anyway, zurück zur Show von Diesel und der neuen Kollektion für das kommende Jahr.
Ich mag die Kreationen des Designers Andreas Melbostad und freute mich schon wieder, was er sich diesmal hat einfallen lassen.
Und wurde natürlich nicht enttäuscht. Es bleibt rockig mit viel Schwarz, aber auch einigen weißen Stücken. Lack und Leder dürfen bei Diesel Black Gold nicht fehlen, dazu gab es Fransen oder auch metallische Highlights an Hosen oder Jacken. Im Gegensatz zum allgemeinen Trend der Fashion Week, bleiben bei Diesel die Hosen skinny. Ledertaschen wurden um Hüfte oder Schulter gebunden und es gab wieder Jacken im Bikerstil, aber auch im Oversized-Look, Layering Outfits und Kapuzen.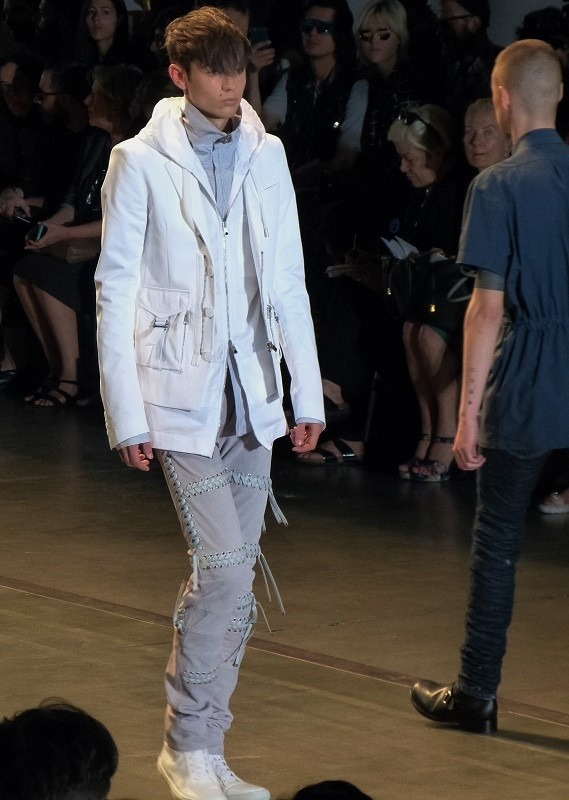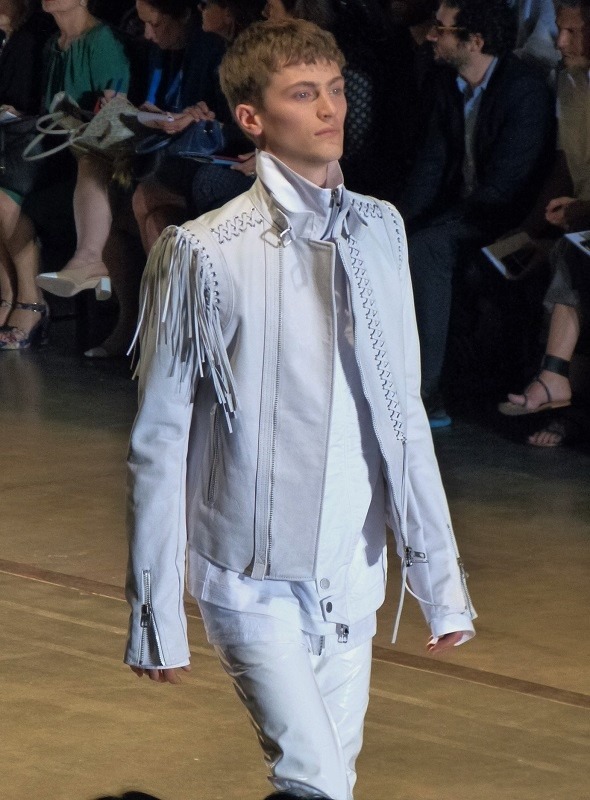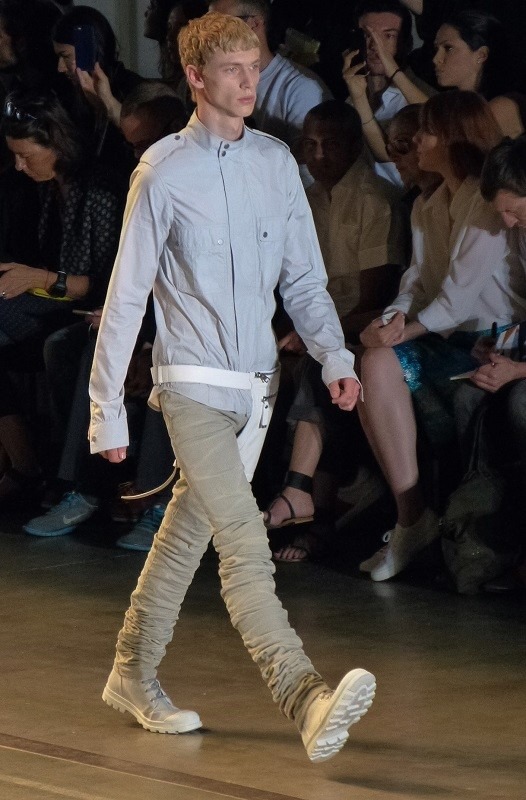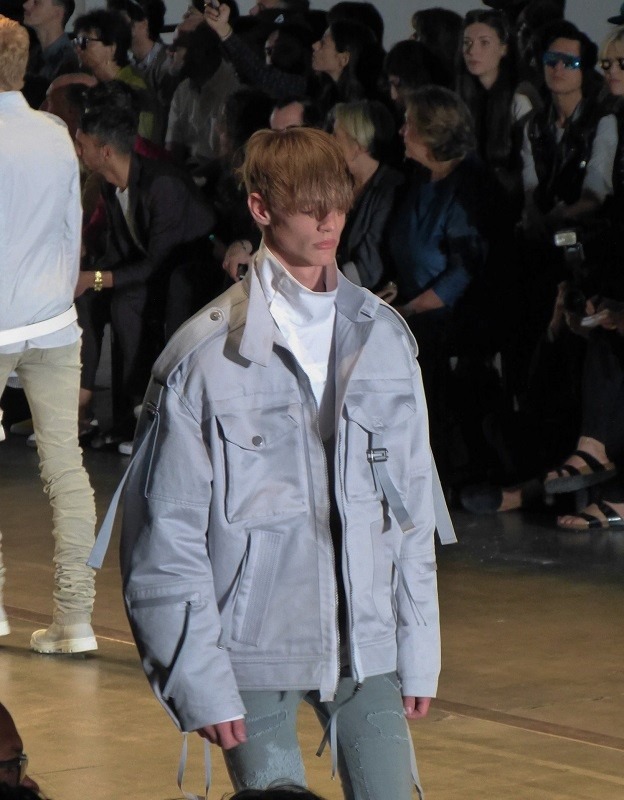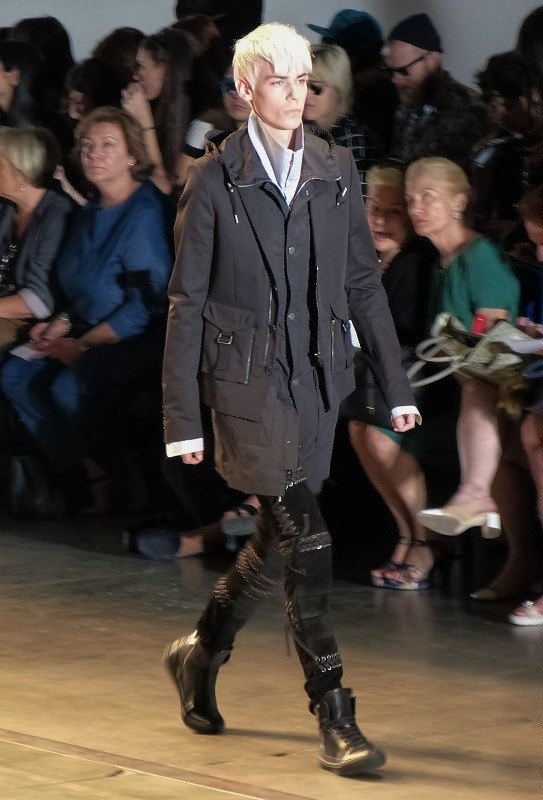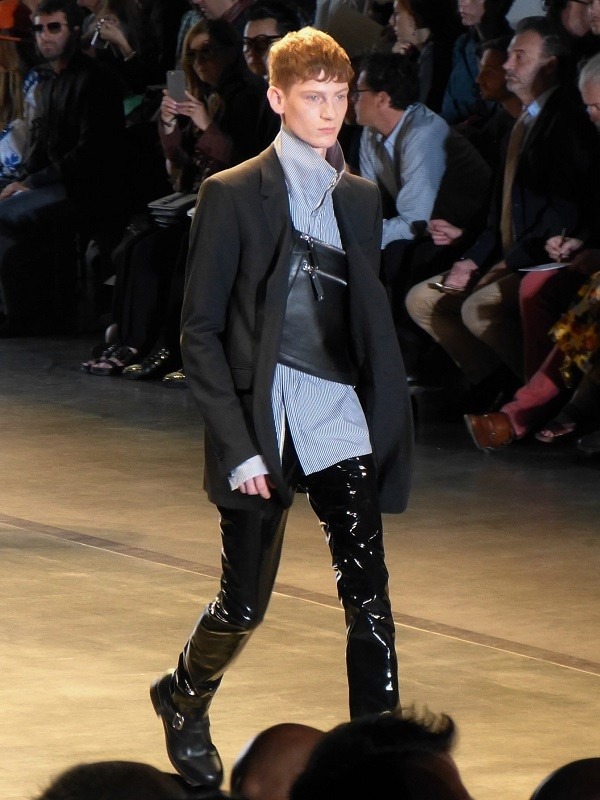 Diesel Black Gold ist seiner Linie treu geblieben (was auch sehr gut ist), durch die helleren Farben wirkt die Kollektion aber nicht ganz so "düster". Der Diesel Black Gold Sommer 2016 kann somit kommen! Let's Rock 'n' Roll!
English:
You have to get up a little bit earlier, when the show of Diesel Black Gold is on the schedule, because it's the first show of the day. I like to walk through the city at different times a day and capture the moods of the people. Anyway, back to the show and the new collection for Spring/Summer 2016.
Rock style with monochromatic looks in black and white, skinny jeans and of course leather makes up the new collection. Also fringed leather looks that were paired with clean-cut shirts could be found on the runway, as well as layered shirts and pullovers, accompanied by leather bags tied at the waist and worn across the chest. Designer Andreas Melbostad did a good job again! The collection is quite typical for Diesel Black Gold – what I really like – a little bit lighter, appropriate for summer. The next Diesel Black Gold summer can come next year.