Diesel Black Gold Spring/Summer 2015 – Milan Fashion Week
(For a short English version please scroll down)
Am Montag – Tag 3 der Milano Moda Uomo – hieß es schon recht frühzeitig raus aus den Federn, denn die Show von Diesel Black Gold stand gleich morgens auf dem Programm. Das Wetter war schwül warm und es ging zu einem alten Güterbahnhof in die Via Valtellina, in dem die Show stattfand. Rechts und Links vom Laufsteg war es offen und so war es zwar überdacht, gleichzeitig aber auch luftig – da hat jemand mitgedacht!
Wie gewohnt, kommen hier erst einmal ein paar Bilder zur Show: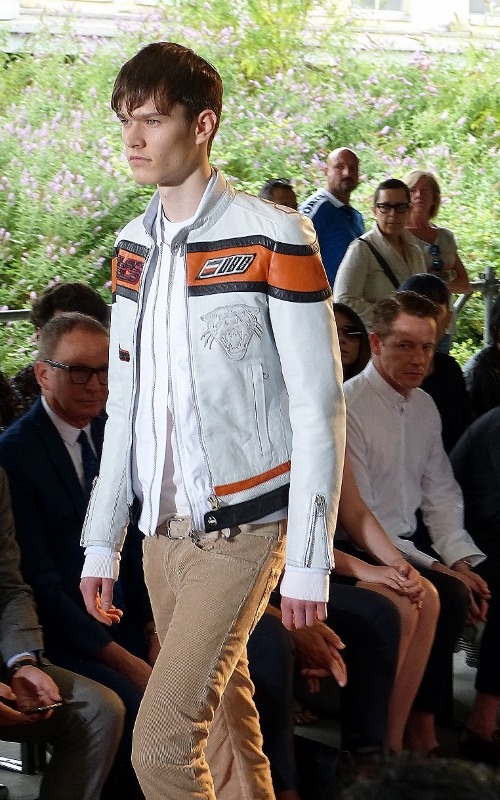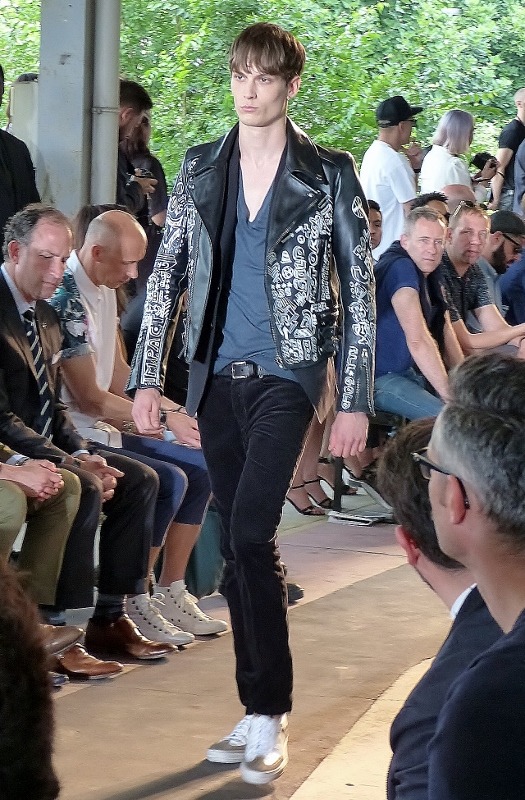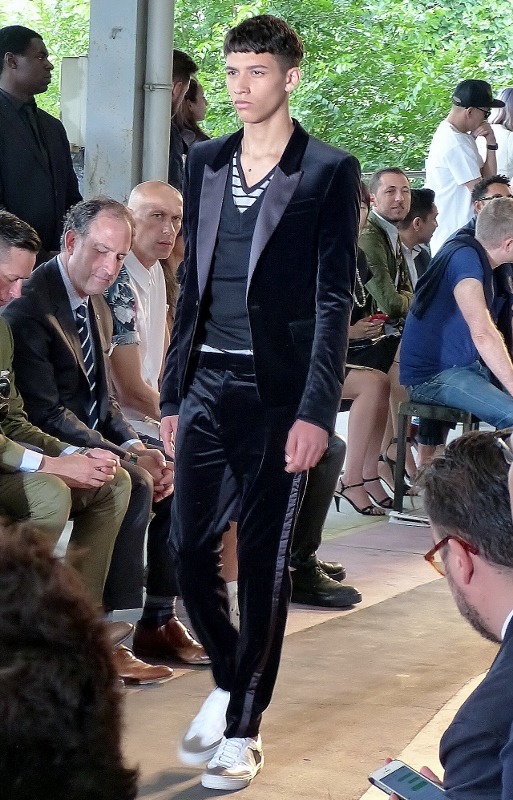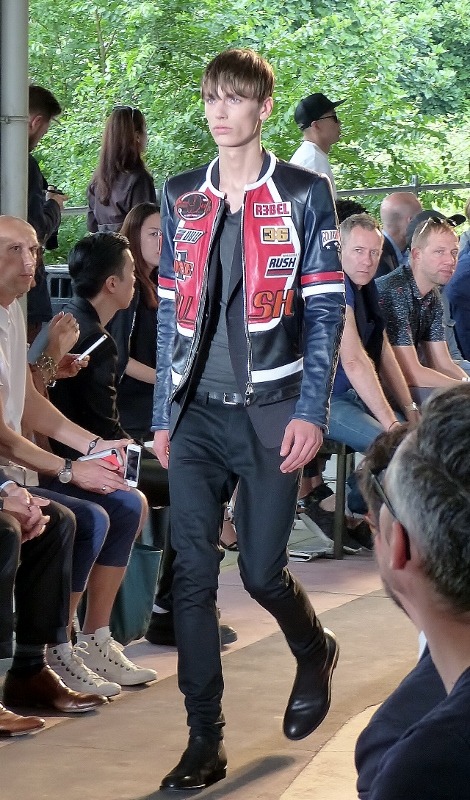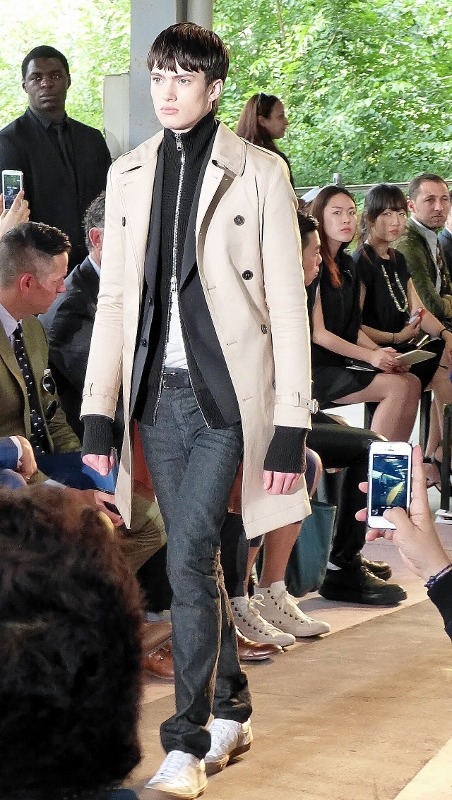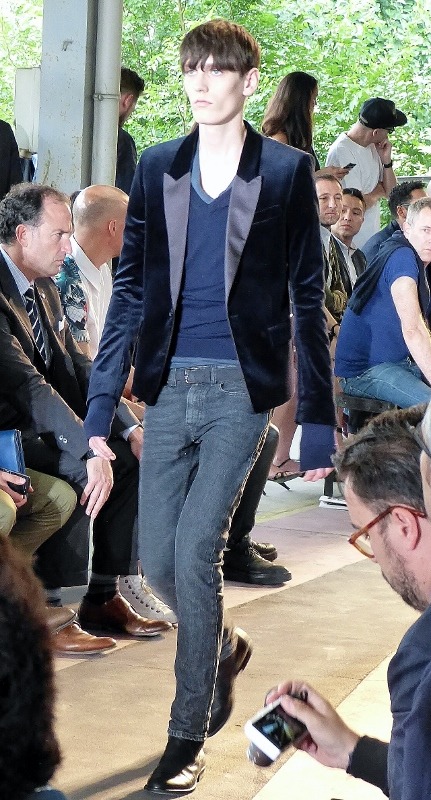 Neben samtigen Smokingjacken zeigte Chefdesigner Andreas Melbostad von Offiziersuniformen inspirierte Military-Jacken und Jeansjacken mit Leder kombiniert.
Auch sportliche Einflüsse kamen nicht zu kurz, wie Trainingsanzüge oder Lederjacken im Motorcross-Stil mit Graphiken und Graffiti-Buchstaben. Ich selbst bin ja ein großer Fan von Lederjacken, dies nur zur Info! ;) Natürlich gab es auch Diesels typische Five-Pocket-Jeans zu sehen – versteht sich ja von selbst. Die Farbpalette war doch eher dunkel und nicht wirklich sommerlich, mit Schwarz, Navyblau oder Khaki. Dazu machten Biker- oder Wildlederboots den Look komplett. "Rock Chic" trifft die Kollektion ziemlich gut, auch wenn sie nicht unter einem bestimmten Motto stand.
Insgesamt eine Abwechslung zu den typisch italienischen Labels – aber genau die kleine Abwechslung gefällt mir sehr gut. Die Mischung macht es einfach! I like!
English:
On Monday – the third day of the Milano Moda Uomo – we had to get up early, because the Diesel Black Gold Fashion show started right in the morning. It was quite hot and humid outside and I was happy about the showplace, which was open to the sides of the runway so that a soft breeze could blow.
Creative Director Andreas Melbostad showed denim and corduroy, military jackets inspired by an officer's uniform, motorcross style leather jackets (Do you know that I really love leather jackets?!) and also velvet tuxedo style or sporty elements like tracksuits. Five pocket denim jeans have to be part of the collection and they are given a broken-in wash to their dark indigo, white and black tones. The collection's colour palette ranges from navy to khaki and black, not typical for summer, but perfect for this kind of 'rock chic' collection. I like!