DAKS London Fall/Winter 2017/18 – Milano Moda Uomo
Wenn wir auch in Italien sind und umgeben von italienischer Eleganz, darf doch ein Hauch von London nicht fehlen während der Milano Moda Uomo. Diesen bringt jede Saison aufs Neue DAKS London auf die Laufstege der Modehauptstadt.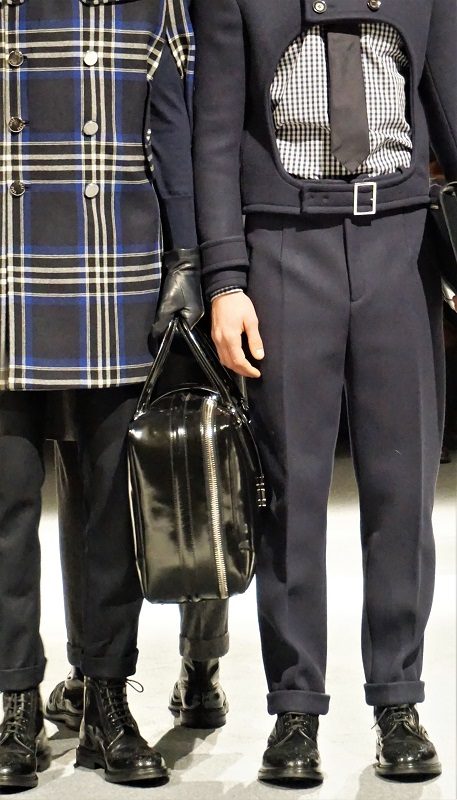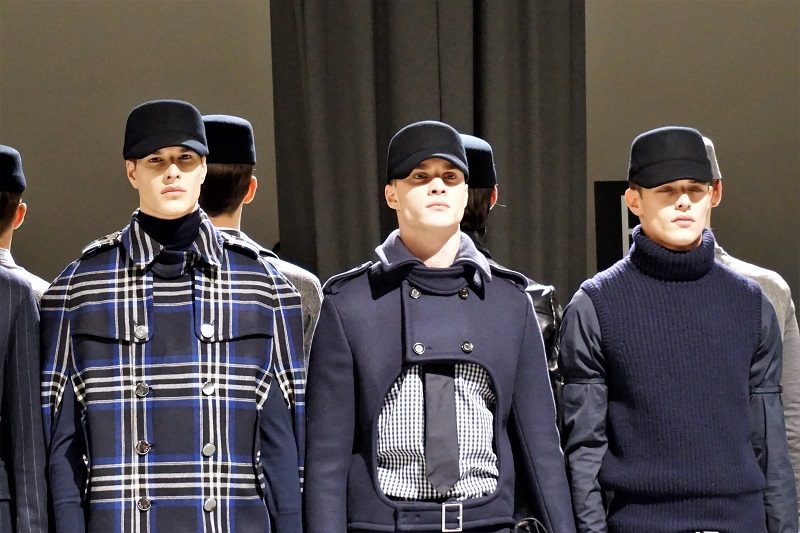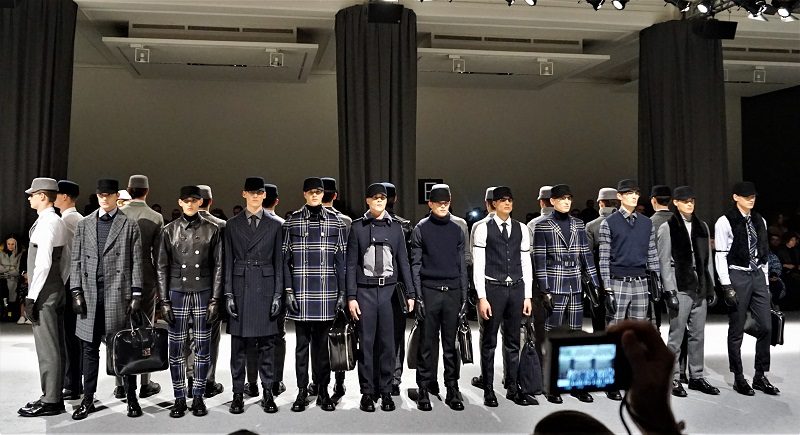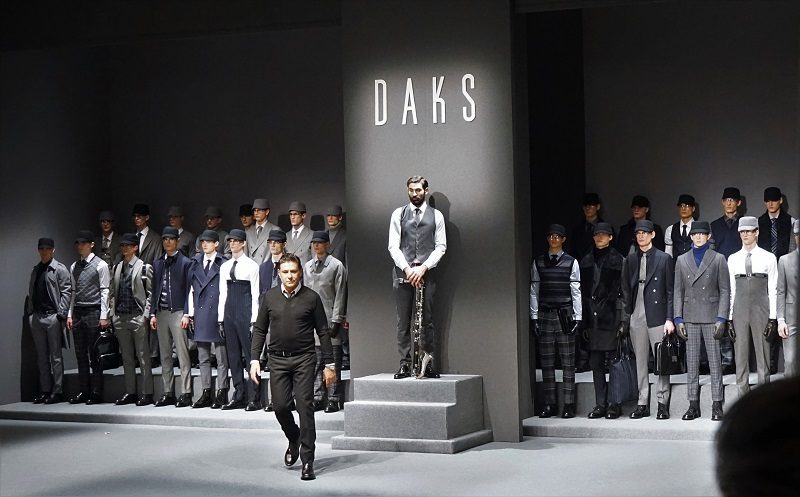 Und es war wieder einmal britischer Chic par excellence! Karomuster, Fischgrät und Nadelstreifen in unterschiedlichen Grautönen, schicker Businesstyle, der jedem englischen Geschäftsmann gefallen dürfte. Für die Herbst/Winter 2017/18-Kollektion wurde extra ein spezieller "DAKS Club Flannel" entwickelt, um den sich viele der gezeigten Looks drehen. Dazu kommt ein weiteres Highlight-Material, echte Shetlandwolle von bester Qualität, umgesetzt in typischem Hahnentrittmuster. Neben klassischen Dreiteilern dürfen Wollmäntel, Pullunder und Capes nicht fehlen.
Sehr klassisch, sehr schick, britische Schneiderkunst kombiniert mit einem Hauch von Dandy. Da findet sicher jeder Mann ein Lieblingsteil für den kommenden Winter!
English:
Although we are in Italy and surrounded by Italian elegance, a touch of London may not be missing during the Milano Moda Uomo. And that's what DAKS menswear brings to the runways of the Milan Fashion week every season. British chic par excellence! For the fall/winter 2017 collection a 'DAKS Club Flannel' in an exclusive pinstripe design has been developed. This cloth is the focal point for this season's collection. Another key textile this season is the houndstooth made from real Shetland wool, a sustainable fibre renowned for its long-standing quality. Key products include the three-piece suit and the wool coat; iconic DAKS pieces for a professional Londoner.Prince of Wales and houndstooth, herringbone and pinstripes are shown in tones of grey melange. Classic tailoring with a touch of Dandy – I think every man might find a new favorite piece for his wardrobe.