Andy Wolf Eyewear auf der Mercedes Benz Fashion Week in Berlin
Wohoo! Mal keine Show auf dem Runway, keine Show irgendwo in Berlin, sondern im Zelt und zwar im Studio. Richtig, wie auch beim letzten Mal fanden verschiedene Präsentationen im Rahmen der Fashion Week im Studio statt. Vorteil ist, dass die Kollektionen näher und in Ruhe zu sehen sind.
Das österreichische Brillenlabel Andy Wolf Eyewear schnappte sich das Studio am Samstagvormittag und präsentierte seine neue Kollektion für Frühling/Sommer 2013. Die Designerin Katharina Plattner ließ sich von mehreren Jahrzehnten inspirieren, denn von den 50ern bis zum 21. Jahrhundert wurde vieles kombiniert. Übrigens ist die Kollektion auch dieses Mal auf 500 Stück pro Farbe limitiert, die Rahmen gibt es in vielen Farben, z.B. pink, blau oder gelb.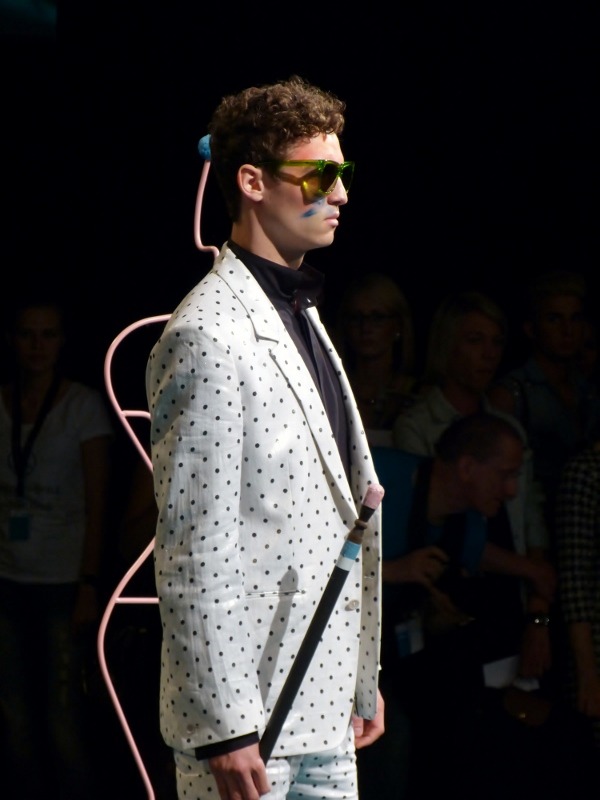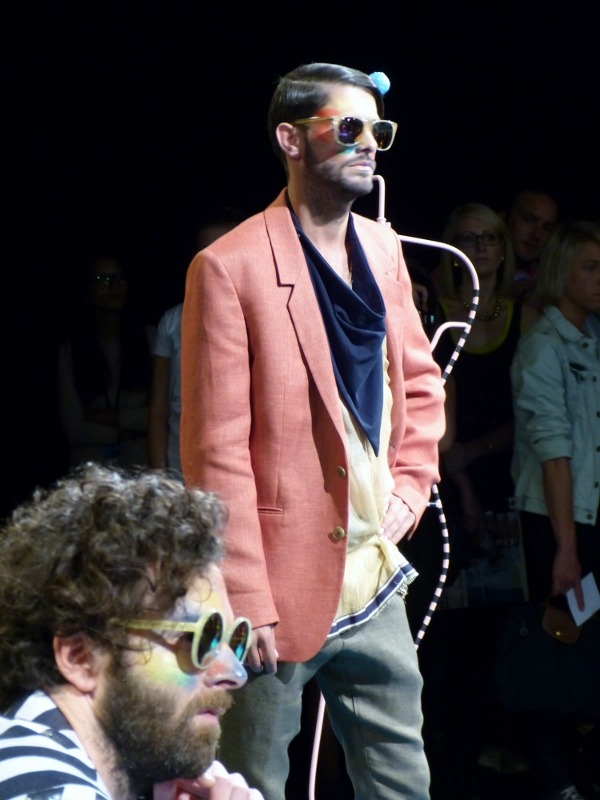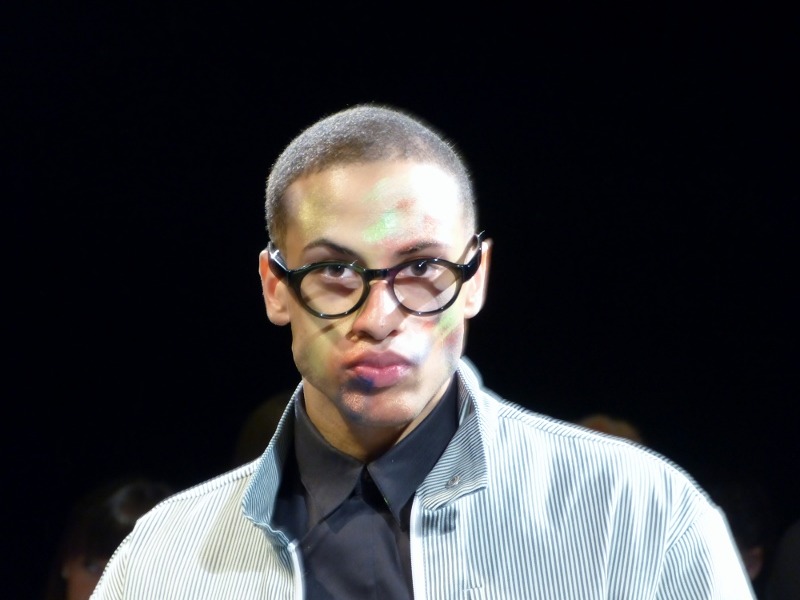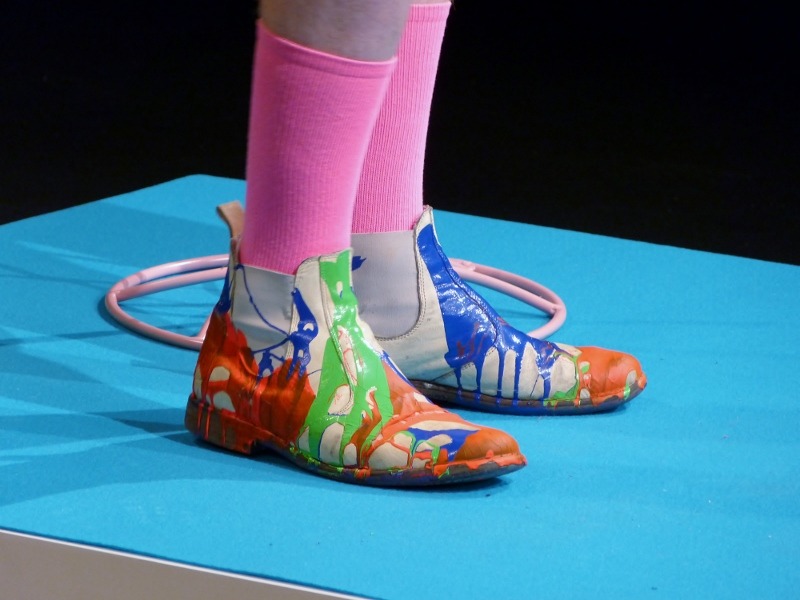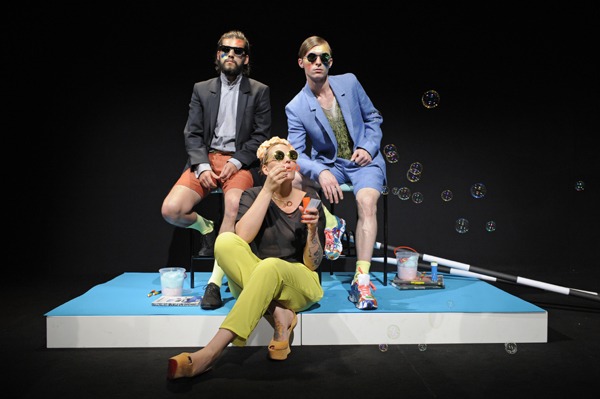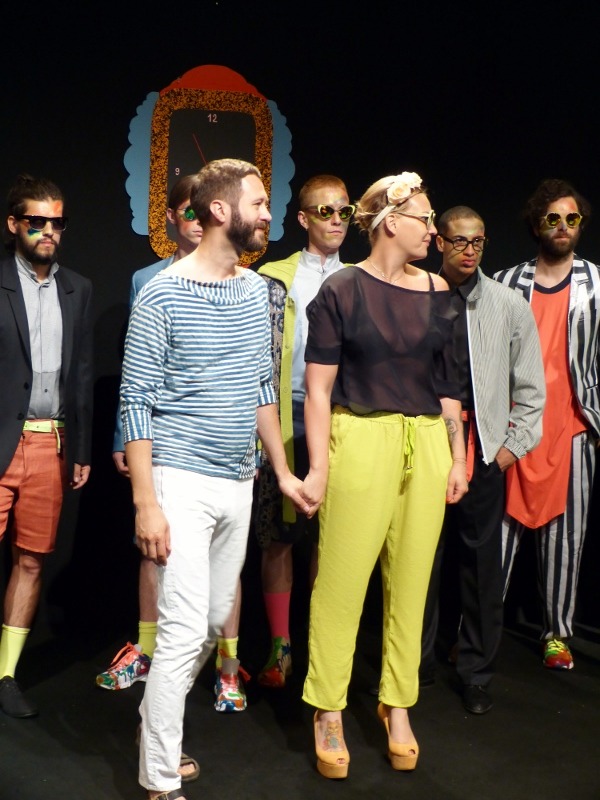 Meine Erwartungen nach den letzten Präsentationen im Studio waren zu Beginn etwas gedämpft, doch dieses Mal war ich begeistert! Ich fand die Kollektion toll und auch die Auswahl der (männlichen) Models überzeugte mich. Vor allem die super Performance mit verschiedenen Szenarien hat mir sehr gefallen. Bisher war es die beste Präsentation, welche ich im Studio gesehen habe – erinnert mich sehr an die Perfektionalität aus New York City. Danke!
English:
No Runway show, no offsite show somewhere in Berlin, but a presentation in the studio at the fashion week tent was happening Saturday morning. One of the benefits of the studio is to be closer at the models and have a better view.
The Austrian label Andy Wolf Eyewear presented the spring/summer 2013 collection and the Designer Katharina Plattner was inspired by the different centuries (from 50th – 21th). The collection is limited to 500 pieces each colour, you can get the frames e.g. in pink, blue or yellow.
At this time I was enthusiastic of the studio, the collection and the performance with different scenarios. I think it was the best presentation in the studio I have ever seen – like the perfect ones in New York City. Thank you!