RIANI Spring/Summer 2015 – Mercedes Benz Fashion Week in Berlin
(For a short English version please scroll down)
Ebenfalls an Tag 1 der Mercedes Benz Fashion Week stand die Show von RIANI auf dem Programm. Unter dem Motto "Sky and Sand" plus "Ray of Light" präsentierte das Label seine neue Kollektion für den Frühling/Sommer 2015. Gleich zu Beginn der Show ein kleines Highlight, denn diese wurde von einer Gruppe Tänzern unter der Choreographie von Eric Gauthier eröffnet. Franziska Knuppe und Rebekka Mir sind übrigens auch mitgelaufen ….ach, schaut Euch am besten hier die Bilder an: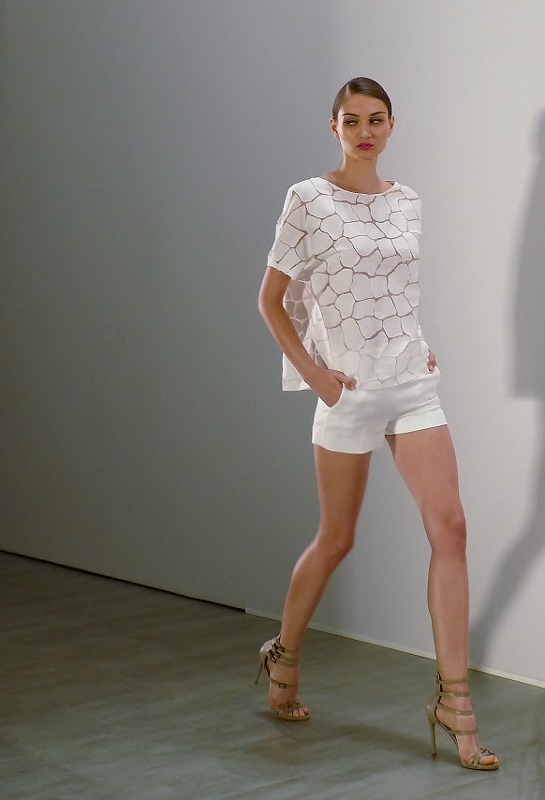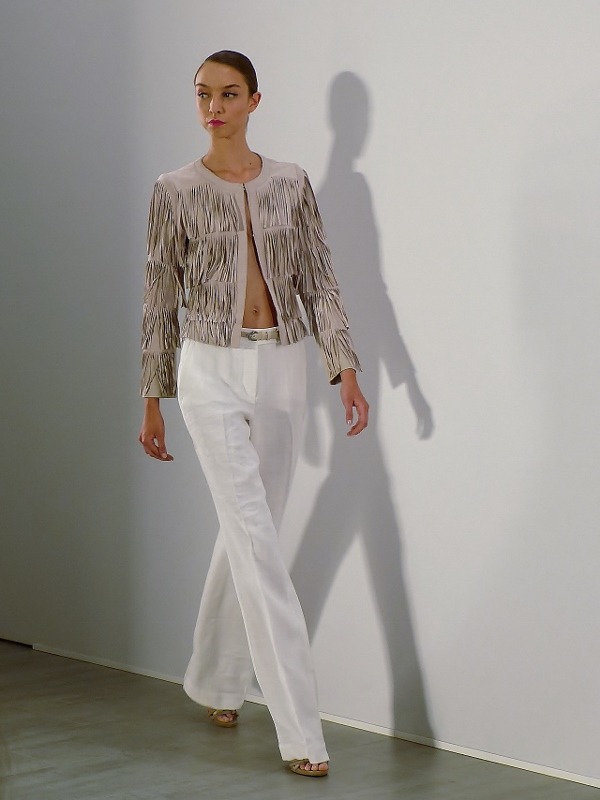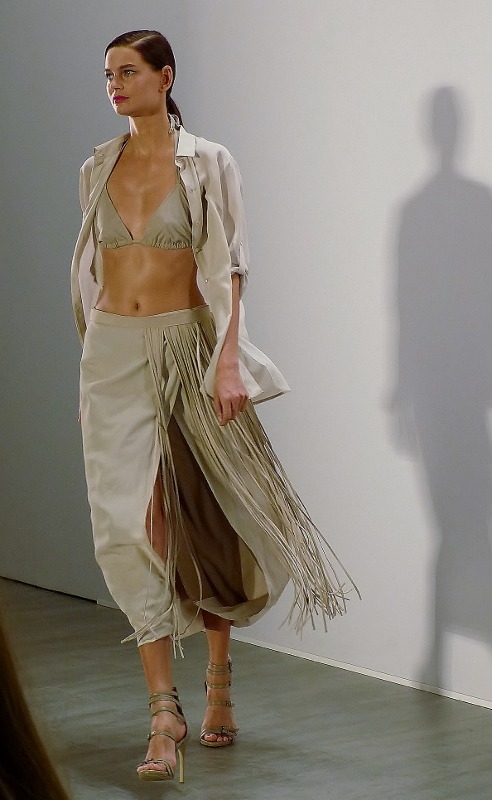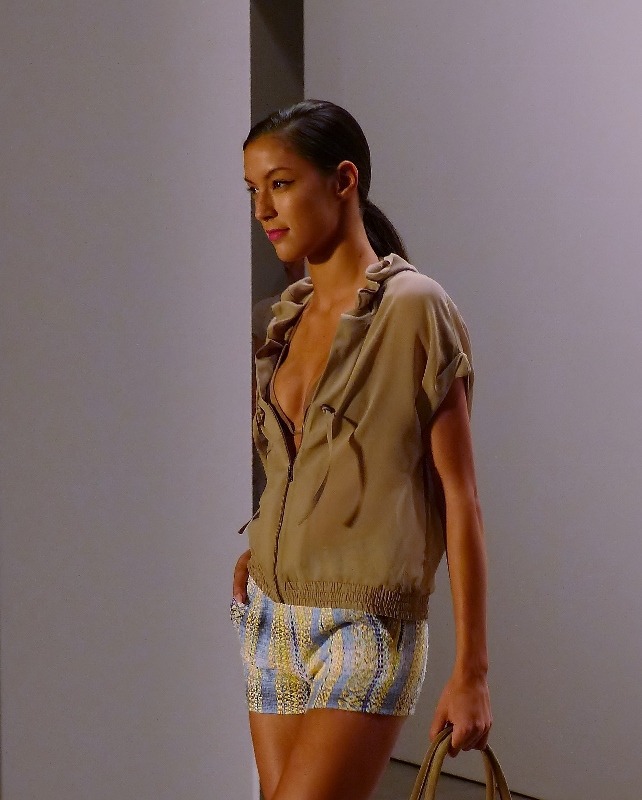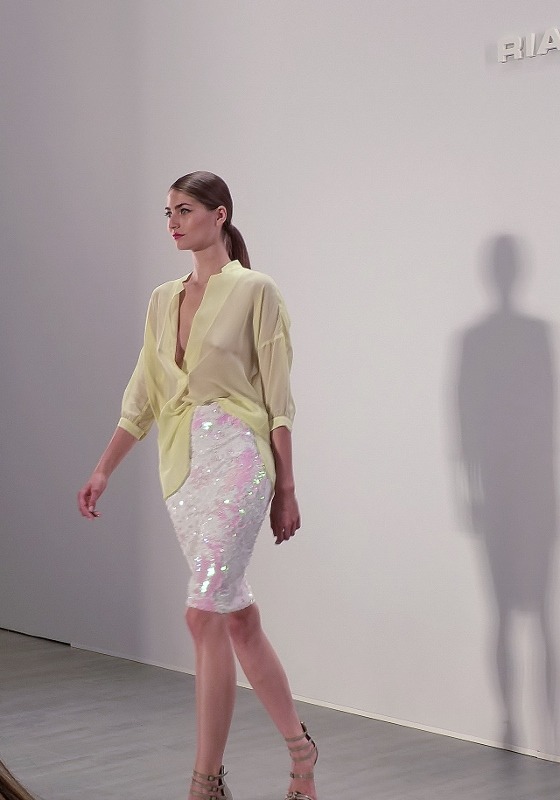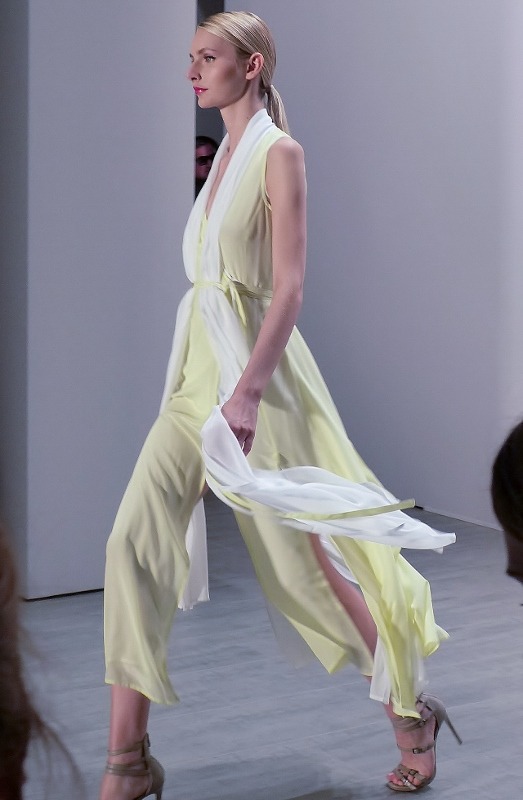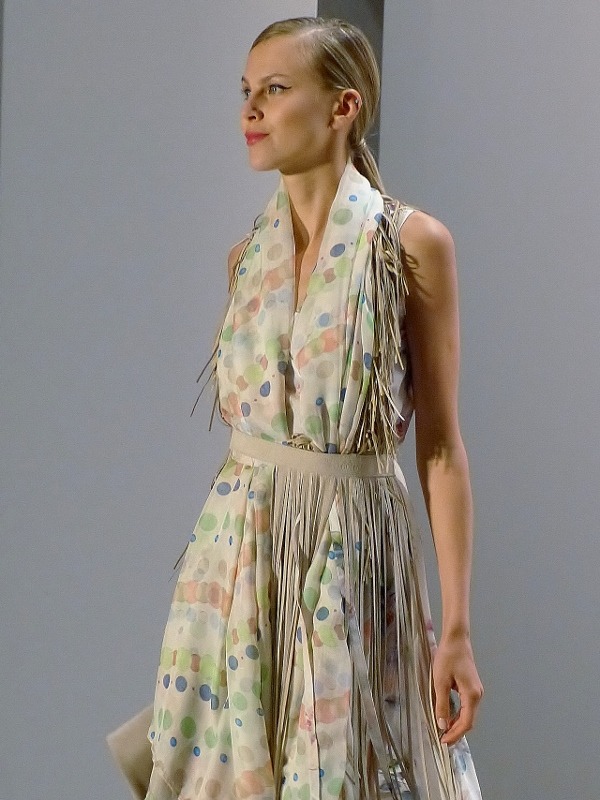 Pastellige Töne, Blumenmuster und leichte Stoffe spiegeln den Sommer super wider. Dazu noch ein paar Fransen, etwas Glitzer und der Look für das nächste Frühjahr ist perfekt. Alles zusammen etwas mehr "Sand" als "Sky", aber doch sehr gelungen – der Riani-Sommer kann kommen!
English:
The next show was around the corner, the label RIANI presented the new Spring/Summer 2015 collection. The motto of the show was 'Sky and Sand' – 'Ray of Light'. The show started with a highlight, a group of dancers entered the catwalk with a choreography by Eric Gauthier. Light fabrics, pastel colors and flower pattern with some fringe and glitter and the spring/summer look is perfect. It was a little bit more 'sand' than 'sky', but all in all it was a beautiful collection – the Riani-summer can start!