Rebekka Ruétz Spring/Summer 2016 – Mercedes Benz Fashion Week Berlin
(For a short English version please scroll down)
Heute habe ich einen weiteren Bericht für Euch aus Berlin, denn auch die Designerin Rebekka Ruétz zeigte ihre neue Kollektion für den kommenden Sommer auf der Mercedes Benz Fashion Week am Brandenburger Tor. Der Titel der Kollektion war "A TOUCH OF FRIDA" und nun werden sich sicherlich einige fragen: "Frida? Wer ist Frida?" Es handelt sich dabei – wie wahrscheinlich manche schon vermutet haben – um die mexikanische Malerin Frida Kahlo, von der sich Rebekka diesmal hat inspirieren lassen. Was dabei herauskam, ist auf den ersten Blick etwas gewöhnungsbedürftig, denn es ist ziemlich extravagant, aber trotzdem tragbar und einfach sehr modisch. Hier kommen ein paar Bilder für Euch: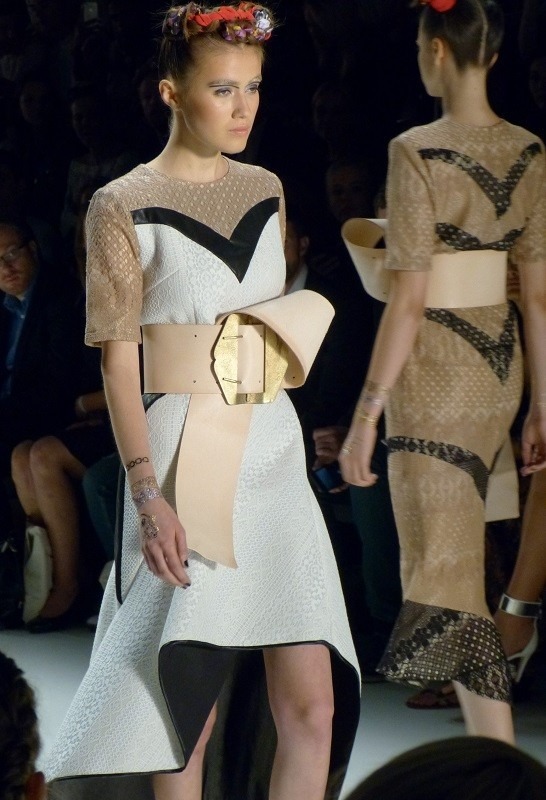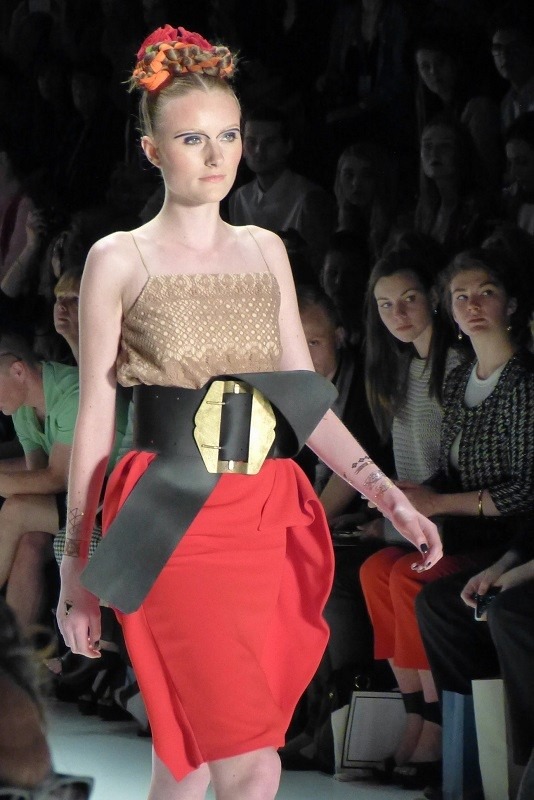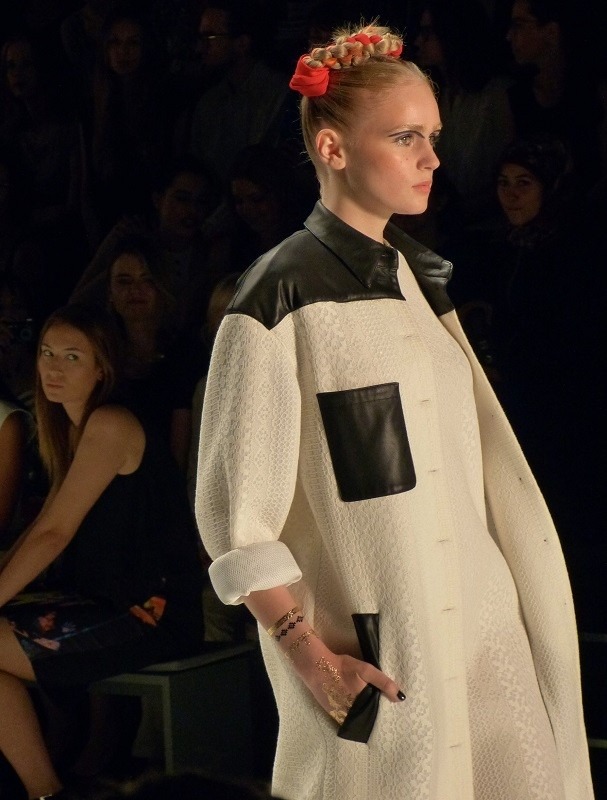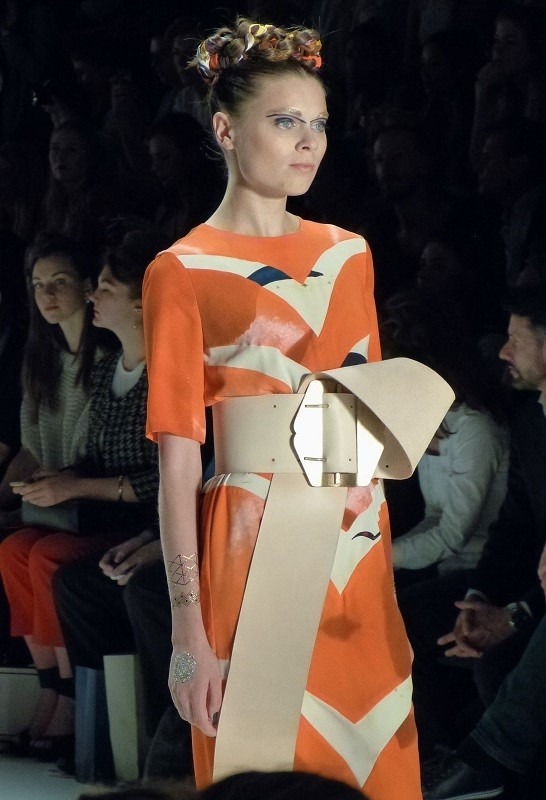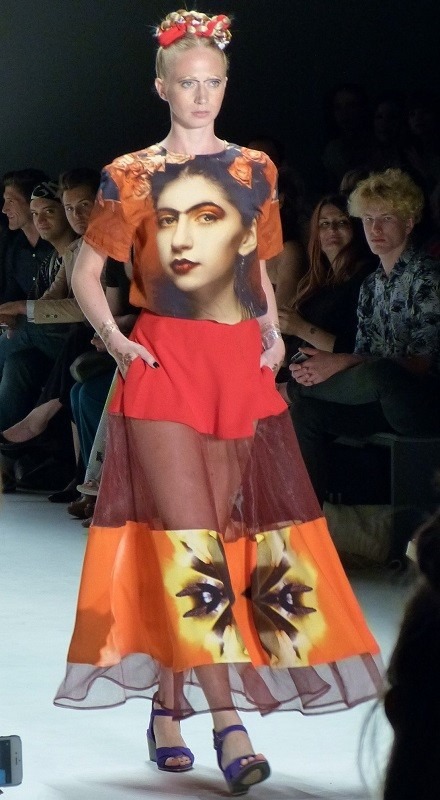 Besonders auffällig waren die übergroßen Gürtel, die für eine mädchenhafte Silhouette sorgen. Typisch für Rebekka Ruétz sind die femininen Schnitte und der Mix an Materialien wie Seide, Baumwolle, Spitze, gewohnt hochwertige Lederimitationen und feinste Kunstfasern, die in den Kreationen verwendet wurden. Stoffe sind bedruckt mit bunten Blumenprints und Netzoptik sorgt zusammen mit den kräftigen Farben für den richtigen Sommerlook. Frisch und mit einem besonderen Touch!
English:
Today I have another post for you about the Mercedes Benz Fashion Week in Berlin. Rebekka Ruétz presented her new collection for next summer in Berlin again. The title of her collection is 'A TOUCH OF FRIDA' – inspired by Mexican painter Frida Kahlo. The collection is extravagant, but also wearable and very feminine, typical for Rebekka Ruétz. She showed us flashy big belts, rich and exotic colors and a mix of materials like silk, cotton, laces, finest synthetics and leather imitation. Printed fabrics with floral prints and mesh make up a perfect summer look. Fresh and with that certain something!