PORTS 1961 Fall/Winter 2015/16 – Milano Moda Uomo
(For a short English version please scroll down)
Mit der Kollektion "Zero" beginnt bei PORTS 1961 eine neue Ära. Milan Vukmirovic, bekannt von seiner kreativen Arbeit bei Trussardi oder Jil Sander, kreierte mit der Herbst/Winter 2015/16 Herrenkollektion seine erste Linie für das kanadische Unternehmen. Diese konnte man im Rahmen einer Präsentation auf der Milano Moda Uomo genauer ins Auge nehmen.
Milan startete dabei von Grund auf neu, mit allem, was Mann so für seine Garderobe braucht. Die Kollektion besteht vor allem aus modernen Basics. Beispielsweise designte er das weiße Hemd neu, allerdings gleich in 10 verschiedenen Variationen, vom klassischen Schnitt bis hin zum gekräuselten Smokinghemd ist für jeden Anlass das richtige Hemd dabei. Solch eine Hemdenpalette gibt es dann auch noch in hellblau oder in der Jeansvariante. Gleiches gilt für Pullover, die ebenfalls in verschiedenen Varianten zu haben sind, so dass man nicht mehr lange suchen muss, wenn man weiß, was einem passt und gefällt. Sehr stylisch und durchdacht!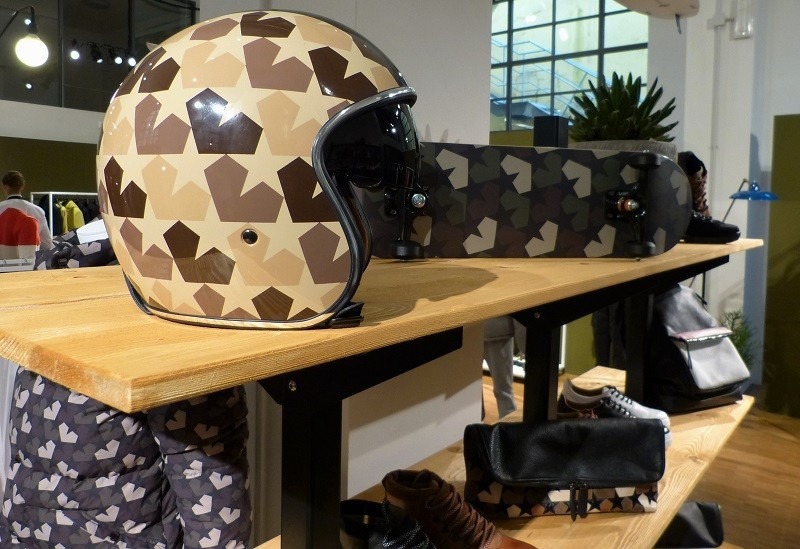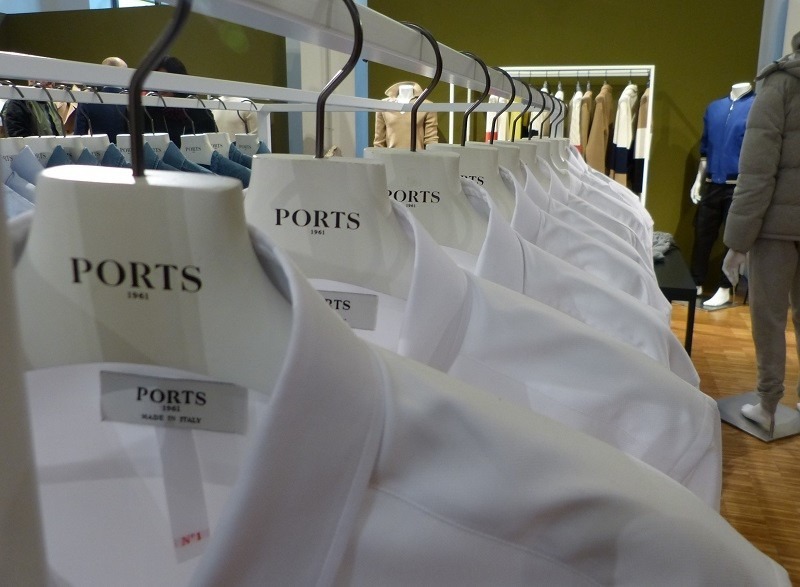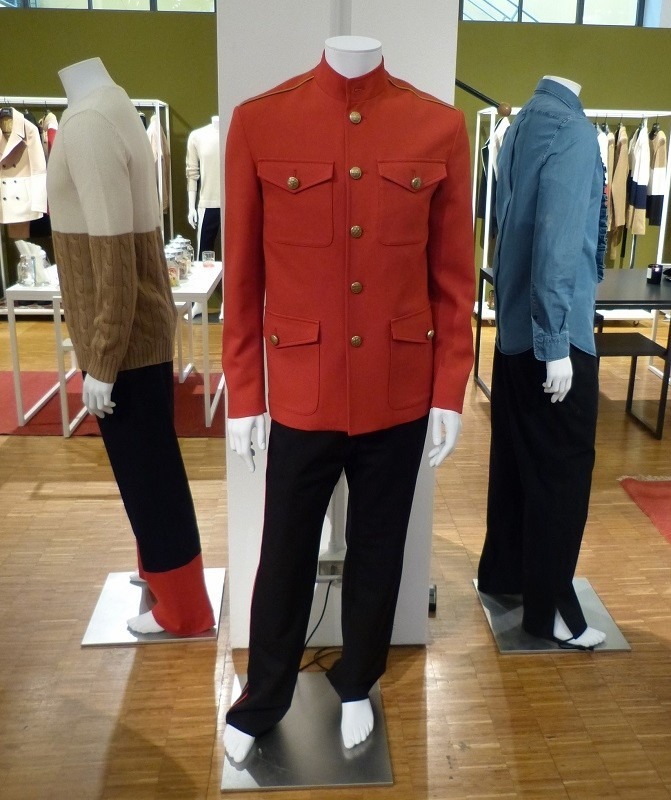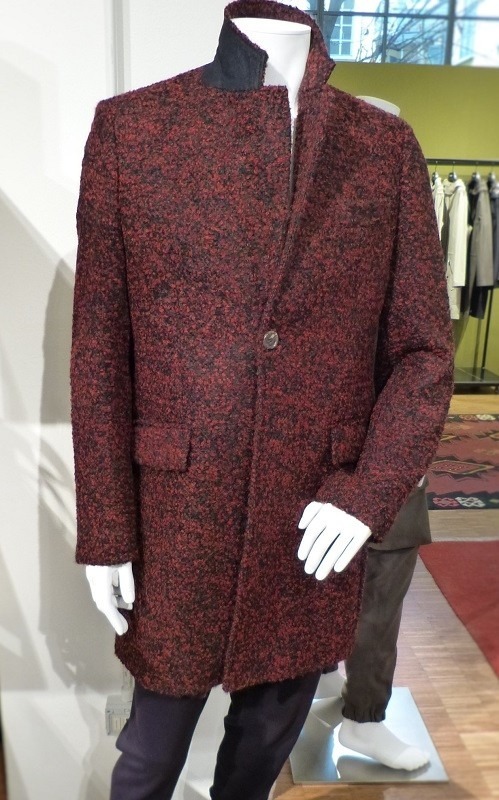 Neben den Basics gab es auch so manchen Eyecatcher, wie Mäntel im Military-Style, Pullover und Hemden in Colour-Blocking oder das sternförmige Camouflage-Muster, das auf Taschen, Motorradhelmen oder Schuhen auftaucht. Wie schon häufiger diese Saison in Mailand gesehen sind so einige Anleihen aus den 70ern dabei. Um Sportswear kommt man ebenfalls nicht drumherum.
Modisch, modern und gleichzeitig tragbar, was sich Milan Vukmirovic – der seine Kreationen auf der Milano Moda Uomo übrigens selber Modell trug – hat einfallen lassen. …und durchdacht bis hin zu den Accessoires. Ein roter Faden, der sich durch die ganze Kollektion zieht – gefällt mir super!
P. S.: Für die Social Media bzw. Twitter-Freunde unter uns wird sicher die #follow-me Jacke ein Highlight!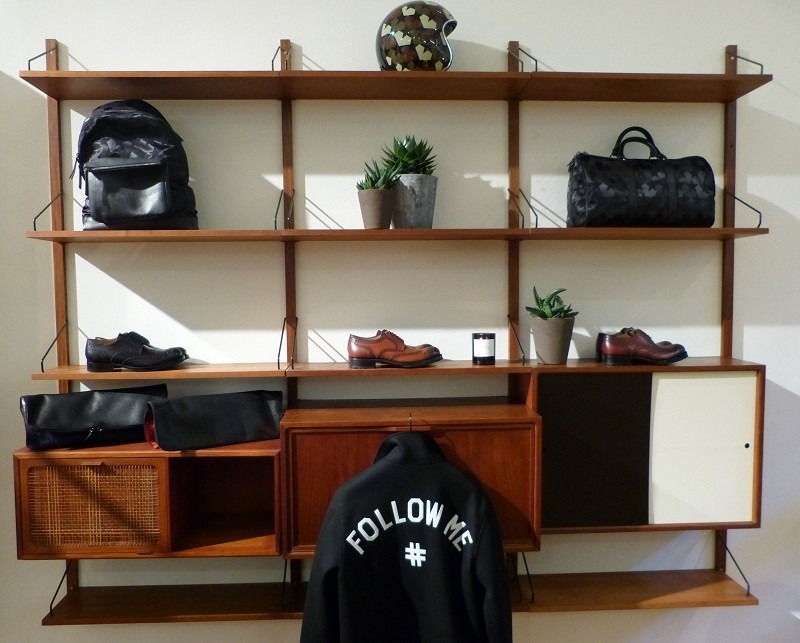 English:
With collection 'zero', Milan Vukmirovic presented his first fall/winter collection for PORTS 1961 during Milan fashion week. Milan, known from his work for Trussardi or Jil Sander, starts a new era with the Canadian Brand. The collection includes modern basics – like white shirts in ten different styles from classic to ruffled tuxedo – and eye catcher as well. There are military-inspired jackets and star-camouflaged shoes, bags or parkas, color-blocking pullovers and other 70ies inspired pieces. For social media (Twitter-) fans the #follow me bomber jacket will be a definitely a highlight. And of course sportswear is an important protagonist of the collection. Fashionable and wearable designs including everything a man needs. Everything well thought out from outerwear to the accessories – I totally like!