Piquadro – Cosmic Colours – Milano Moda Uomo Fall/Winter 2015/
(For a short English version please scroll down)
Wenn es um das Finden der coolsten Locations auf der Milano Moda Uomo geht, hat Piquadro die Nase immer ganz weit vorne. Wie schon in der vergangenen Saison, lud das italienische Label für hochwertige Ledertaschen und –accessoires in eine ehemalige Kirche ein. Diesmal fand die Präsentation der Herbst/Winter 2015/16 Kollektion in San Carpoforo, im schönen Stadtteil Brera, statt.
Dort zeigte der Designer Giancarlo Petriglia, der nun bereits zum dritten Mal für Piquadro am Werk ist, unter dem Motto "Cosmic Colours" seine neuen Taschenideen im Rahmen einer Cocktailparty.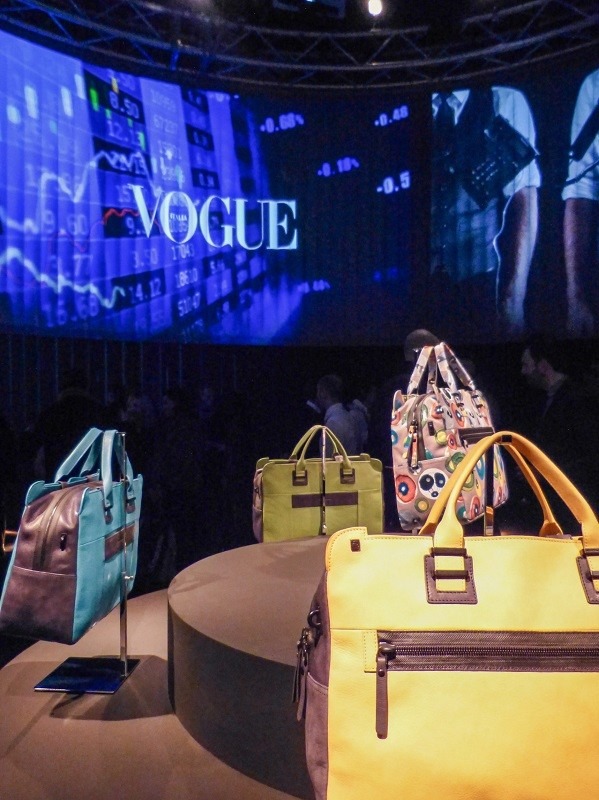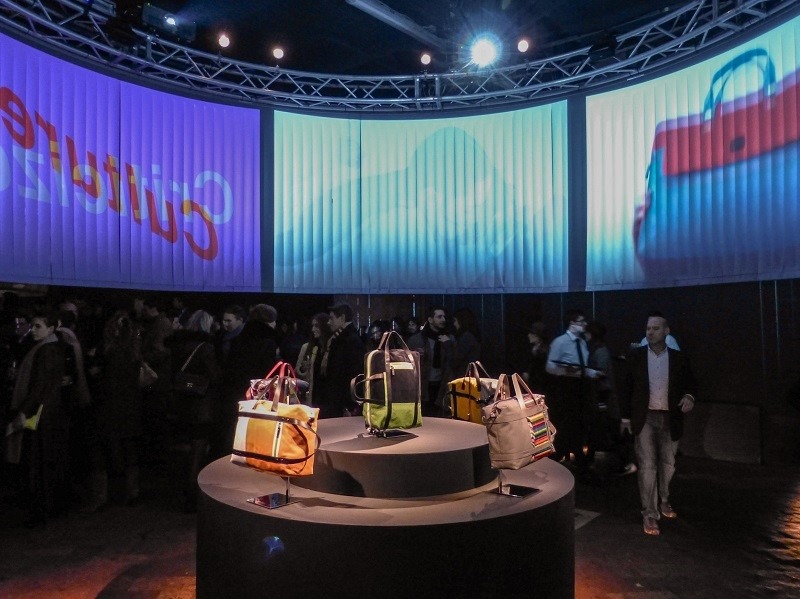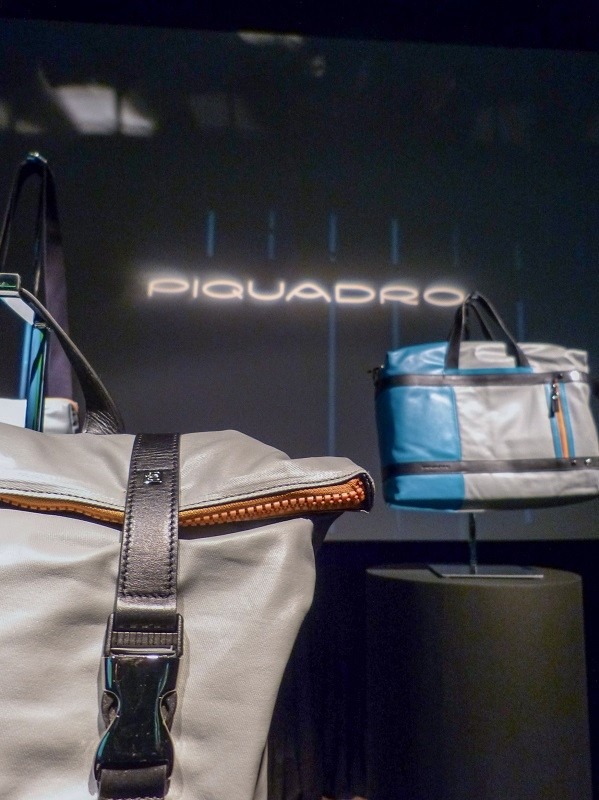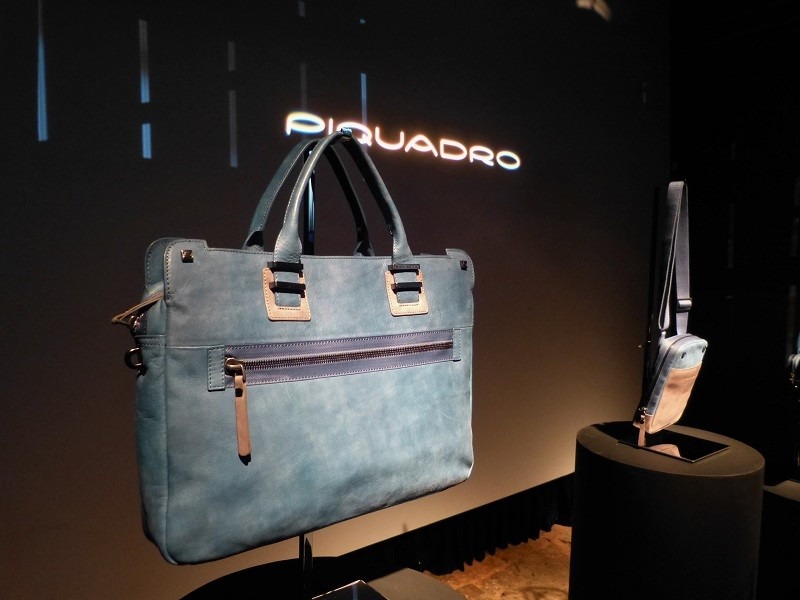 In der dunklen Kirche waren "Inseln" mit Taschen aufgebaut, über denen Videoinstallationen in Schleife liefen. Diese wurden von italienischen Nachwuchsregisseuren gedreht und sollten die drei neuen Taschenlinien widerspiegeln.
Da wäre zum einen "ETA", mit sehr farbenfrohen Taschen in Grün, Gelb, Blau oder Türkis, die den eingesetzten Materialmix betonen. Zur "PSI"-Linie gehören Laptop-Taschen aus weichem Nappaleder im Casual Look und "TAU" sind die eher klassischen Business-Accessoires von Piquadro in Grau oder Schwarz, die als Highlight ein bunt bedrucktes Innenleben mit Karos und Streifenmuster enthalten. Das zugehörige Video wurde übrigens von Regisseur Alex Tacchi gedreht, den man schon von Projekten mit anderen großen Häusern, wie z. B. Ermenegildo Zegna, Gucci oder Fendi kennt.
Alle drei Linien bestechen durch ihre für Piquadro typische, durchdachte Funktionalität – mit Innentaschen für jeden Zweck, integrierten Schlüsselringen und praktischen Reißverschlüssen – alles in Kombination mit italienischer Handwerkskunst. I like!!! Das Leder der Taschen stammt übrigens ausschließlich aus Italien, vorrangig aus der Toskana.
Piquadro schafft es immer, Business und Freizeit in einer Kollektion zu kombinieren, für meinen Geschmack hätte der Fokus des Abends aber ruhig etwas mehr auf den Taschen liegen dürfen anstelle des "Drumherums".
English:
Piquadro could probably win the price for the best locations during Milano Moda Uomo. The Italian brand for high-quality leather accessories presented its 'Cosmic Colours' Fall/Winter 2015/16 collection with a cocktail party in San Carpoforo, a deconsecrated church in beautiful Brera district. 'Cosmic Colours' is the third collection created by Giancarlo Petriglia and consists of three new lines, ETA, PSI and TAU. The bags were presented in line with three video installations, made by upcoming Italian film directors. ETA includes very colourful bags, green, yellow, blue and turquoise, which underline the use of different textures and materials. PSI stands for a more casual look, with laptop bags made of full-grain nappa calf leather. And last, but not least, TAU is the typical business line in classical grey or black. The associated video was btw produced by Alex Tacchi, a video maker well-known for fashion projects with e.g. Gucci, Fendi or Ermenegildo Zegna. All bags and backpacks cover very well-thought details and functionality – inside bags for laptops, tablets and everything else a man needs, leather keychains and practical zippers; everything in line with Italian craftsmanship and the quality of the leather, which is exclusively Italian. I totally like!