Lucio Vanotti Fall/Winter 2016/17 – Milano Moda Uomo
Mittlerweile hat es schon Tradition, dass Giorgio Armani sein Armani Theater in jeder Saison einem vielversprechenden Nachwuchsdesigner zur Verfügung stellt und so die Chance gibt, sich bzw. seine Kollektion zu präsentieren. So geschah es auch bei dieser Milano Moda Uomo wieder.
Lucio Vanotti, Designer aus dem schönen Mailand, zeigte seine Kollektion für den Herbst/Winter 2016/17 gleich am ersten Tag im Armani Teatro.
Der 40jährige präsentiert einen sehr puristischen Stil mit präzisen Schnitten, fließenden Stoffen, einer ziemlich gedeckten Farbpalette in Grau-, Blau- und Khakitönen und nur wenig Muster.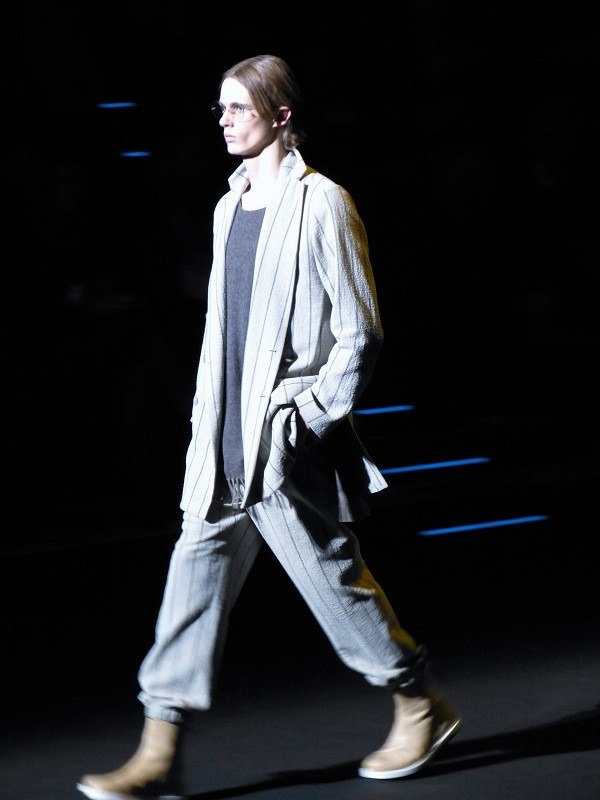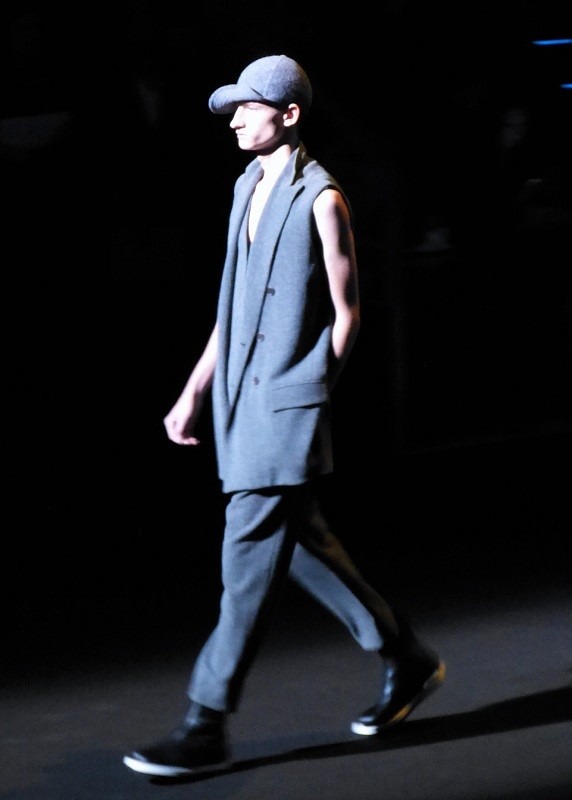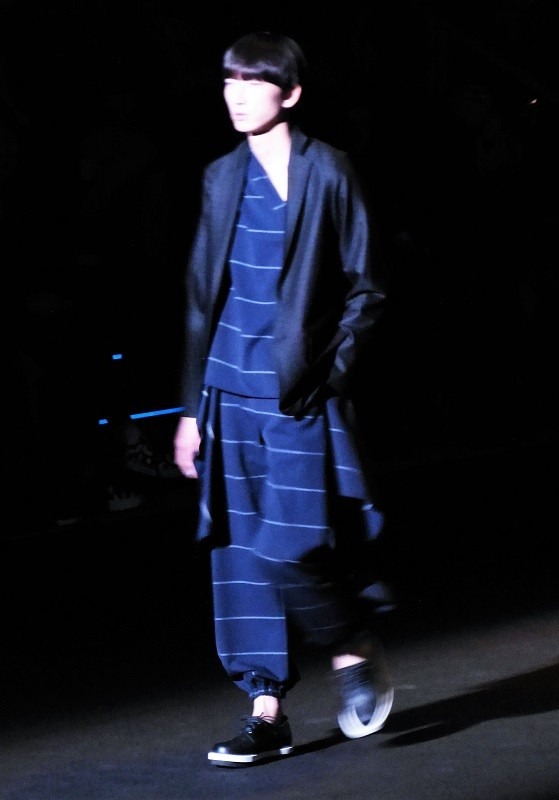 Weiche Mäntel mit Gürtelband, Tuniken aus Militärdecken, Anzüge im Pyjama-Style, feine Linien auf Jacken, Westen, Hosen und Oberteilen gab es u.a. auf dem Laufweg zu sehen. Die Materialien waren vor allem weich mit Wolle, Fleece, Samt und Baumwolle. Lucio zeigte seine Interpretation einer schlichten Uniform, quasi als Gegenpol zu den massiven Eindrücken, mit denen Mode uns sonst überflutet. Zurückgenommen, streng und auf das Wesentliche beschränkt, was ein Mann braucht, der immer auf der Suche nach der Bedeutung hinter dem Ganzen und dem Sinn des Lebens ist, so die Idee zu seinen Entwürfen.
Eine sehr minimalistische, funktionale und zudem relaxte Mode, bei der Lucio Vanotti sich lieber auf seinen Bauch und seine Kreativität verlässt, als auf das, was im Modebusiness gerade Trend ist. Vermutlich wird man ihn zukünftig noch häufiger auf dem Radar finden!
English:
Milanese designer Lucio Vanotti was chosen by Giorgio Armani to debut with his collection at the Armani/Teatro. His fall/winter 2016/17 collection is very minimalistic, monochrome and pure. That is his counterpole to an overcrowded world. His designs work like uniforms, strict and functional, with soft tailored suits, coats with loose volumes and lines and stripes on jackets, vests, pants and shirts or military blankets in the form of tunics. The color palette stays in shades of grey, navy blue, khaki or black and the fabrics are soft like wool or fleece. Fashion for men, who are looking for the meaning of life, inspired by the Bauhaus school. That is the idea behind. Lucio is leaning on his own research and instinct instead of what is working for the fashion market; that is what I really like and therefore think that we will have him on our radar in future.