Irene Luft Spring/Summer 2015 – Mercedes Benz Fashion Week
(For a short English version please scroll down)
Wie bereits letztens angekündigt, kommt hier nun der Blogpost zur Show von Irene Luft mit ihrer neuen Kollektion für Frühling/Sommer 2015 auf der Mercedes Benz Fashion Week in Berlin. Dies war übrigens meine letzte Show im Erika-Hess-Eisstadion. Richtig, ich war noch bei der StyleNite von Michael Michalsky, aber im Tempodrom, ein Bericht davon kommt natürlich noch, versteht sich doch von selbst.
Auf die Show von Irene Luft habe ich mich wieder ganz besonders gefreut, denn mein Bauchgefühl ist immer der Meinung, dass es eine der tollsten Shows bzw. Kollektionen ist. Auch heute wieder – erst die Bilder: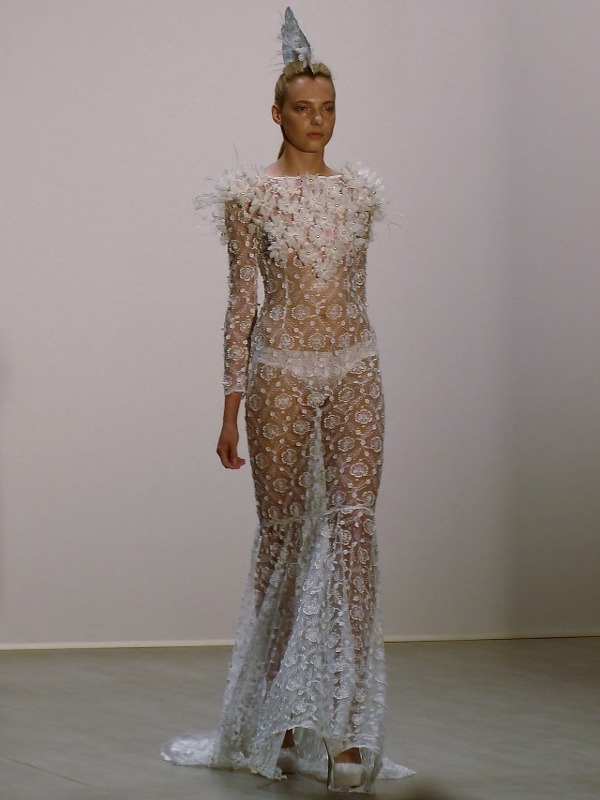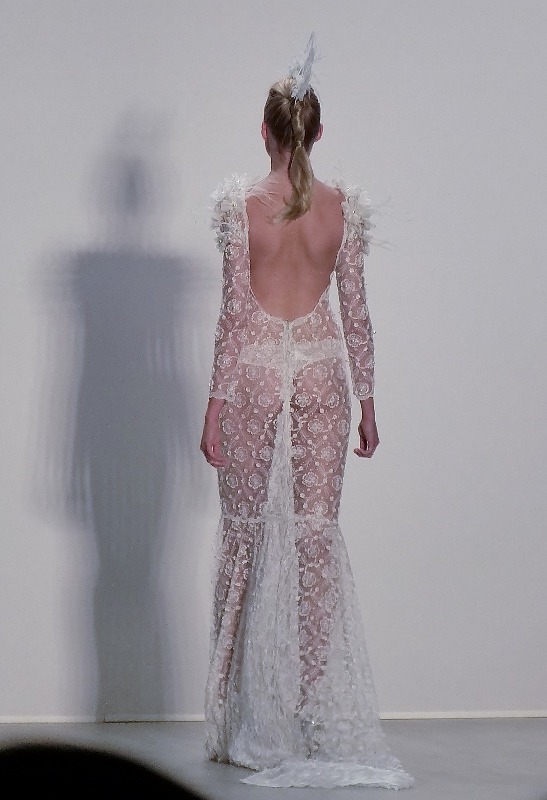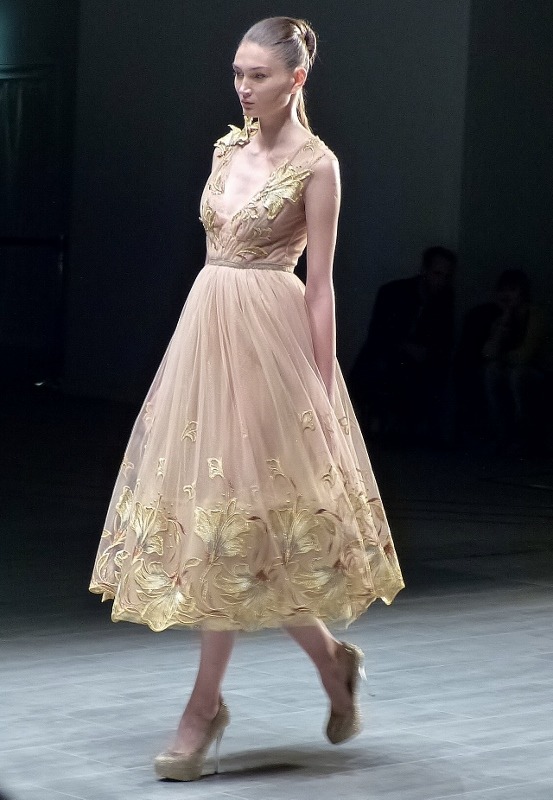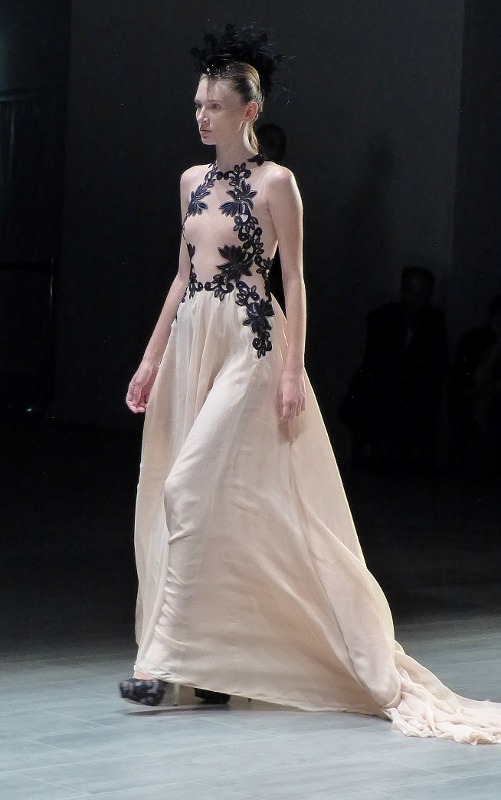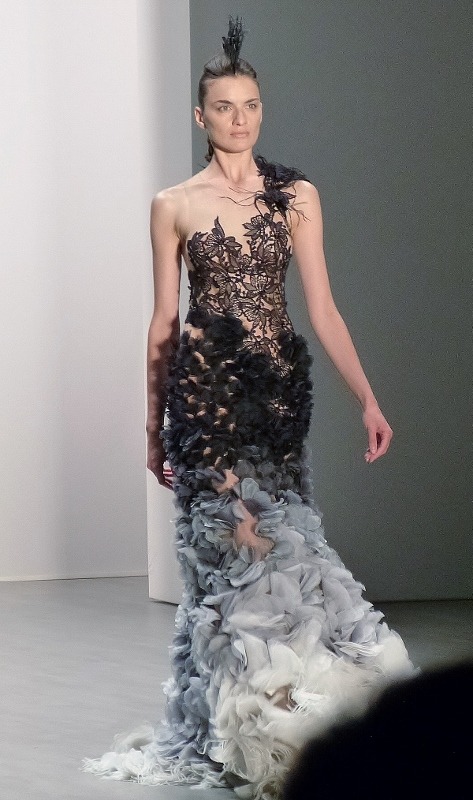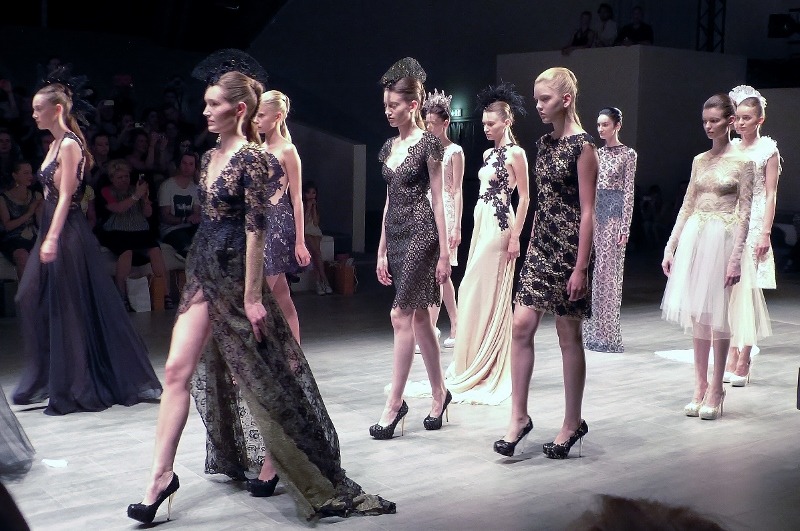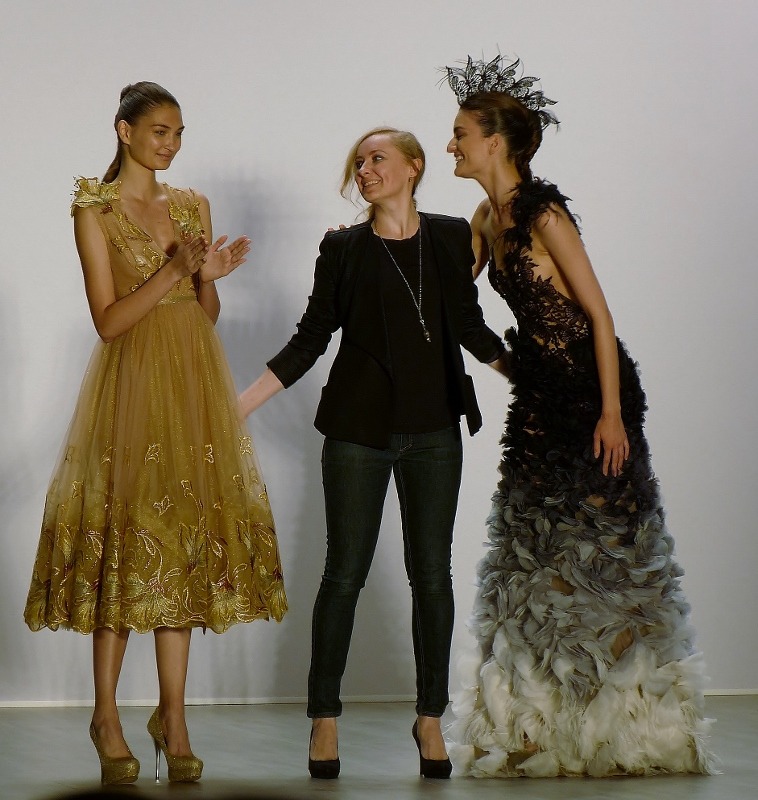 Wie wir es von Irene kennen, wurde wieder viel Spitze verarbeitet in ihren femininen Designs. "Arctic Nights" ist das Thema der Kollektion und so präsentierte sie passende glamouröse und romantische Kleider inspiriert von skandinavischen Nächten und deren Sternenhimmel bzw. den Nordlichtern (beides konnte ich bereits live erleben – ein Traum!).
Entsprechend sind die Farben ihrer Kleider auch Schwarz, Blau und Pink. Transparenz ist natürlich auch wieder ein Thema. Für mich ist das immer Mode und Kunst zugleich, was sehr, sehr gut gefällt! Ein krönender Abschluss der Mercedes Benz Fashion Week Shows, eine sehr gelungene Kollektion (wie bisher immer). Da kann man sich auf den nächsten Frühling bzw. Sommer freuen!
English:
Here is the promised blogpost about Irene Luft's fashion show for Spring/Summer 2015 at the Mercedes Benz Fashion Week in Berlin. It was my last show in the Erika-Hess-ice stadium. Of course the 'StyleNite' by Michael Michalsky in the Tempodrom followed the same evening – the blogpost is yet to come.
I was really looking forward to the show of Irene Luft, because her shows and especially her collection always belongs to the best in Berlin. This time the motto was 'Arctic Nights', guided by Scandinavian nights and their polar lights (I have seen them live already – a great experience!). Therefore the collection was romantic and glamorous, with lace, transparency and colors of the night sky like black, blue and pink. Fashion and art – I love it very much! A great feminine collection and a very good final of the Mercedes Benz Fashion Week!