CARUSO Spring/Summer 2016 Menswear Collection – Milan Fashion Week
(For a short English version please scroll down)
Zu meinen Lieblingen in Mailand gehört das Label CARUSO. Wenn einer italienische Mode kann, dann sind es mit Sicherheit die Jungs und Mädels von Caruso.
Und da italienische Mode genau wie Kunst, Natur und leckeres Essen fester Bestandteil der Kultur des Landes ist, wurden all diese Bausteine in einen Kurzfilm gepackt: "The Good Italian", der während der Milano Moda Uomo erstmalig präsentiert wurde. Wer Italien liebt, der wird auch diesen Film von Caruso lieben:
Dolce-Vita in Perfektion, was genau der Philosophie der Marke entspricht. Giancarlo Giannini, den manch einer vielleicht aus James Bond kennt, verkörpert ihn übrigens, den "Good Italian".
Natürlich darf die neueste Mode nicht zu kurz kommen. Die neue Kollektion für das nächste Frühjahr wurde wie üblich im Showroom und auf dem gemütlichen Balkon von Caruso in der Via Monte Napoleone gezeigt. Eine Reise durch das Mittelmeer mit Stopps in Ibiza, Capri, Monte Carlo und Tanger, das war die Inspiration von Sergio Colantuoni, und entsprechend dieser mediterranen Orte ist auch seine Kollektion untergliedert.
Gleichzeitig soll sie aber auch einer "Grande Tour zur Selbsterfahrung" entsprechen – Leichtigkeit zieht sich wie ein roter Faden durch die Kollektion. Und auch die Caruso-Jungs schwebten diesmal anlässlich des Internationalen Tags des Yogas im Schneidersitz von der Decke.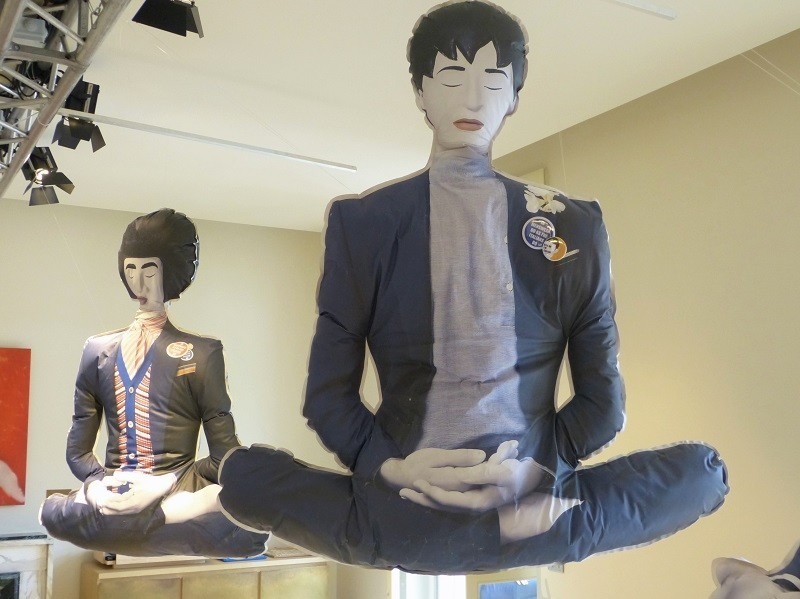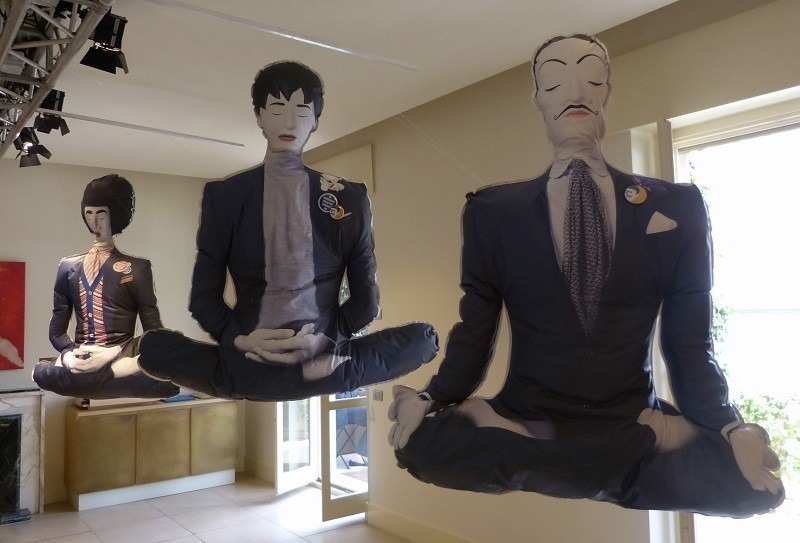 Leichte Seidenstoffe, Kaftanartige Gewänder, mediterrane Farben wie Azur, Weiß oder Rot sind nur ein kleiner Ausschnitt aus dem, was präsentiert wurde. Alles ist durchdacht, z. B. erinnern die türkisen Knöpfe aus spezieller Keramik an Fliesen aus dem Süden. Funktionalität steht auch wieder ganz oben auf der Liste, denn Caruso verwendet z. B. neuartige Stoffe, welche sehr luftdurchlässig sind.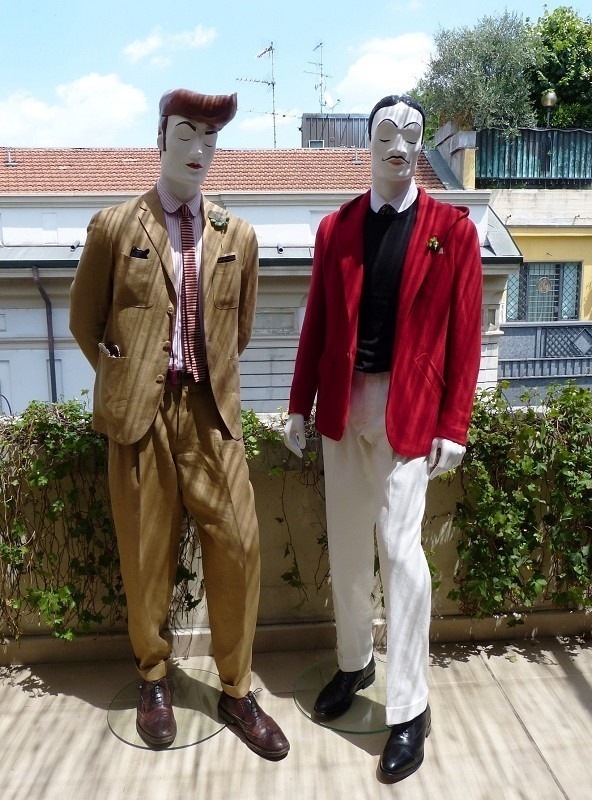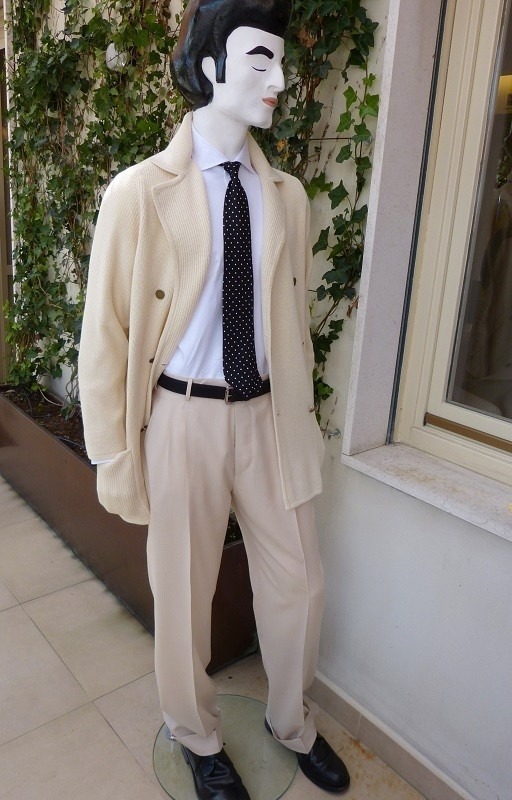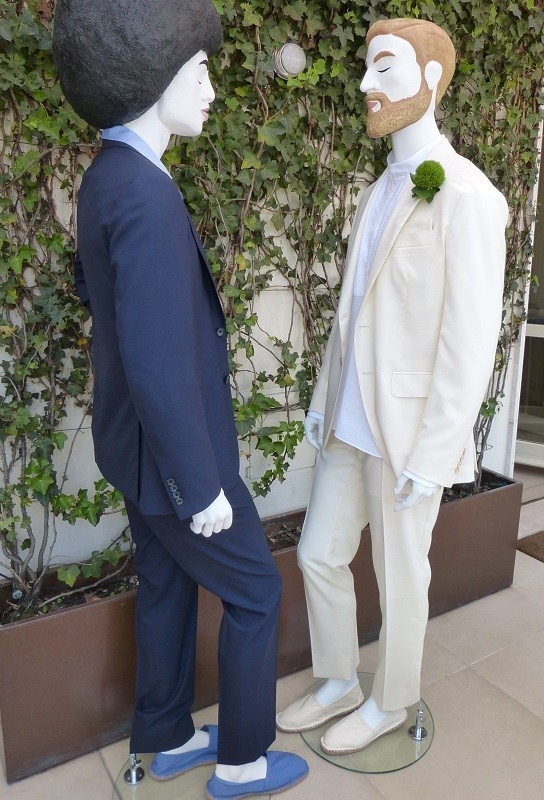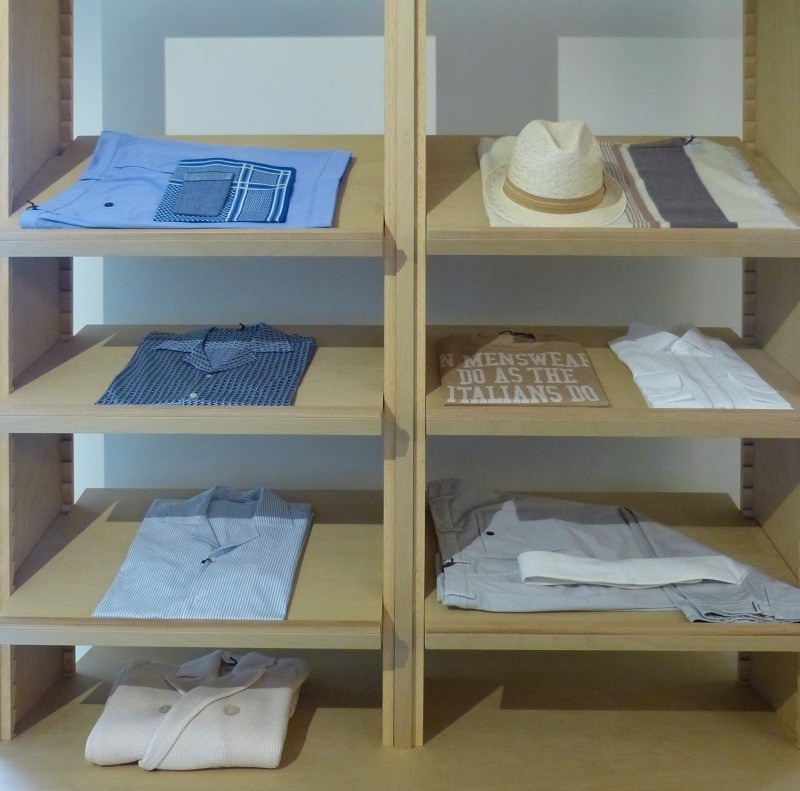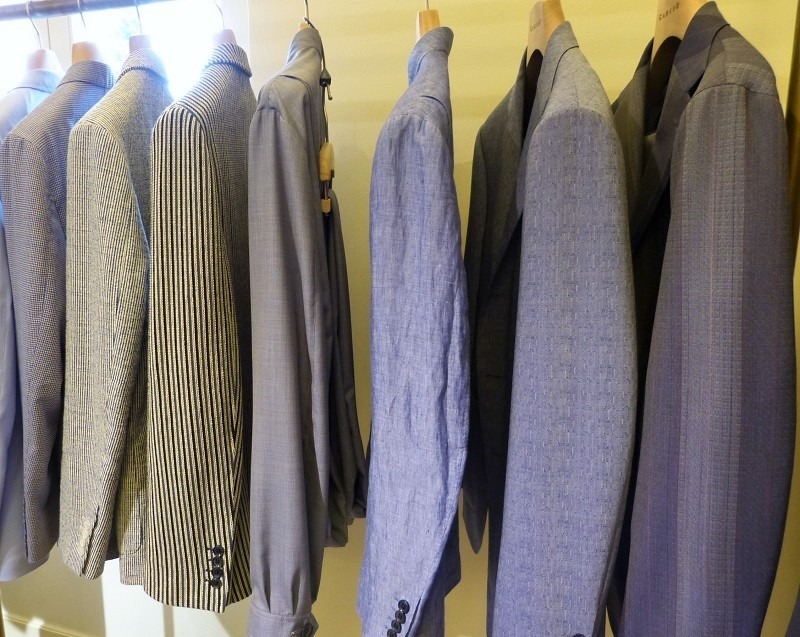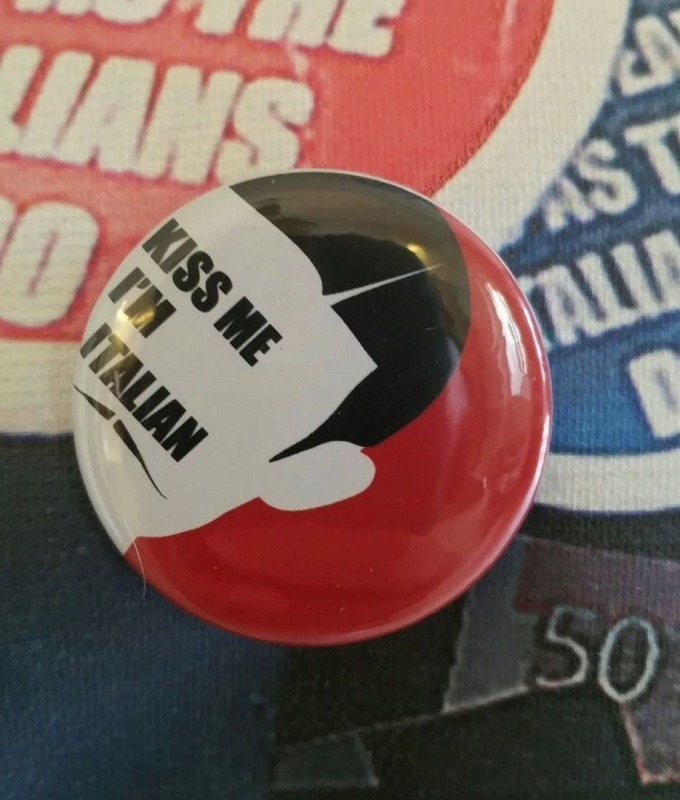 Zum Abschluss gibt es auch noch ein kleines Video aus dem Four Seasons Hotel in der Via Gesù, quasi nebenan. Dort fand nämlich als besonderes Highlight zur Präsentation von "The Good Italian" ein Flashmob mit einer Arie aus La Traviata statt, natürlich von Caruso inszeniert:
Ja, Caruso ist immer für eine Überraschung gut, also in der Mode und natürlich auch, was die Show betrifft! Beides ist einfach toll!
English:
Always a highlight during Milano Moda Uomo is CARUSO – for me one of the brands, which stands for Italian fashion par excellence. This season CARUSO put the Italian dolce vita in a short movie called 'The Good Italian' including everything that stands for Italian lifestyle, like culture, art, food and of course fashion. Another highlight in the context of this presentation was a flashmob event, which took place at the Four Seasons Hotel in Milan, just have a look at the video and listen to the beautiful aria from La Traviata.
Of course the new collection for next spring/summer was on the timetable as well. The Mediterranean Region inspired Sergio Colantuoni and so the collection is structured by four resorts: Ibiza, Capri, Monte Carlo and Tangiers. But it is not only a journey to the Mediterranean Sea, but also to self-awareness. A very light collection, underlined by the CARUSO guys floating in the air. The designer used special lightweight fabrics and perfect details like ceramic-buttons, which remind of tiles in the south. Perfect Mediterranean flair and beautiful Italian fashion! Caruso is always good for a surprise. I like!