Caruso Fall/Winter 2015/16 collection and Via dell'Uomo – Milano Moda Uomo
(For a short English version please scroll down)
"In menswear do as the Italians do" – das Motto von Caruso ist schon aus den letzten Saisons bekannt. Was genau wir uns von den Italienern abschauen können, zeigte uns das italienische Unternehmen bei der diesmaligen Milano Moda Uomo allerdings gleich in doppelter Weise.
Denn am Vorabend der neuen Kollektionspräsentation fand die Eröffnung des schicken neuen Caruso-Flagshipstores in der Via Gesù statt. Mit schönem Holz ausgestattet, dreht sich hier alles um den Kunden. Quasi so, als stünde er auf einer Bühne, was ein detailgenaues Modell einer Opernbühne im hinteren Teil des Geschäftes symbolisiert. Stichwort: Teatro alla Scala.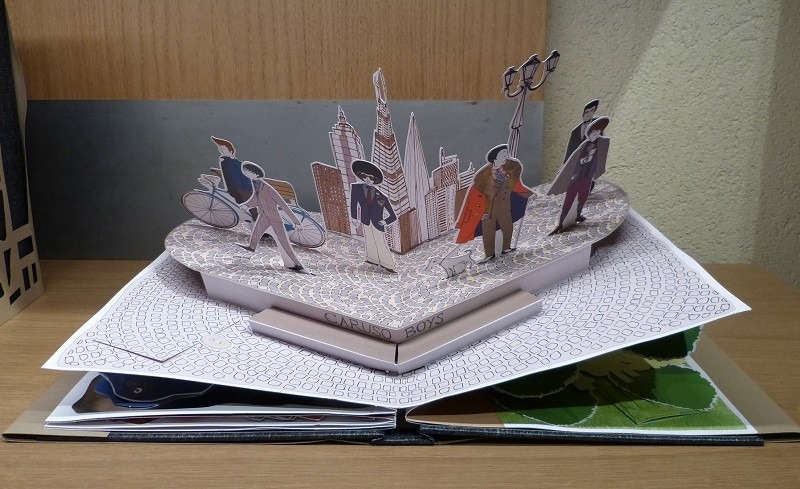 So passt der neue Flagshipstore perfekt zur "neuen" Via Gesù, denn die Straße im Mailänder Modeviertel hat sich (noch mehr) herausgeputzt und möchte das Zentrum italienischer Herrenmode werden. In der sogenannten Via dell'Uomo sind exklusive Herrenmodegeschäfte wie Brioni, Kiton und Caruso genauso vertreten wie z. B. hochwertige Herrenschneider und –schuhmacher. Auch Uman ist ja schon länger mit einem Atelier in der Via Gesù ansässig. Hier bekommt man(n) vom Manschettenknopf bis zum Anzug also alles, was man(n) braucht, um elegant italienisch gekleidet zu sein. Die Eröffnung des Projekts #laviadelluomo fand übrigens ganz klassisch mit blauem Band und goldener Schere, – allerdings bei strömendem Regen – unter Beisein des Who-is-Who der italienischen Modewelt statt.
Am nächsten Tag schaute ich mir dann Carusos Kollektion für den Herbst/Winter 2015/16 an. Designer Sergio Colantuoni entführt uns in die Welt der Grand Hotels, Kreuzfahrten und eleganten Reisen. "He who returns from a journey is never the same who left" – entsprechend gab es viele Stücke, geeignet für die Reise, egal ob mit Schiff, Flugzeug oder Auto. Funktionell, komfortabel und gleichzeitig mit der für Caruso typischen Eleganz. Weite Mäntel, Capes, schicke Westen und Pullover, z. T. haben die Materialien schöne 3-D-Effekte und die Farben bleiben in der kommenden Saison eher im dunklen Bereich mit Blau, Braun, Anthrazit und Schwarz.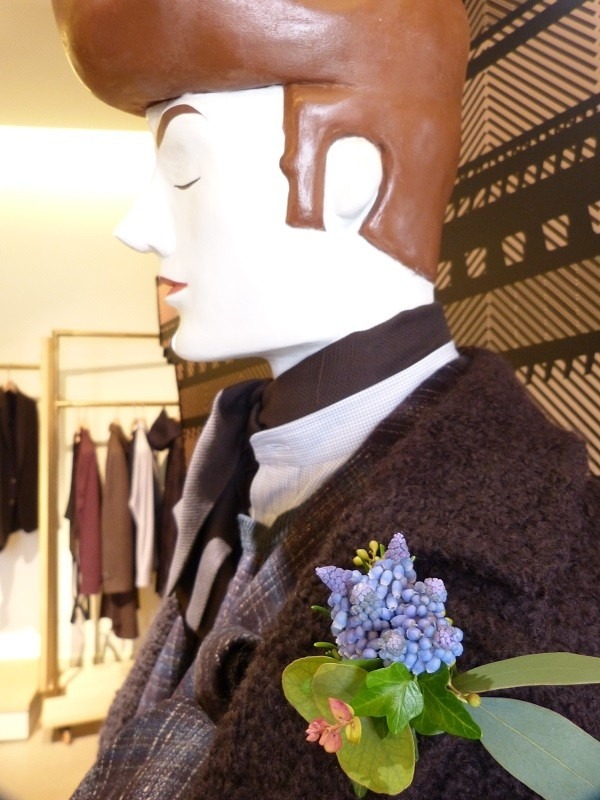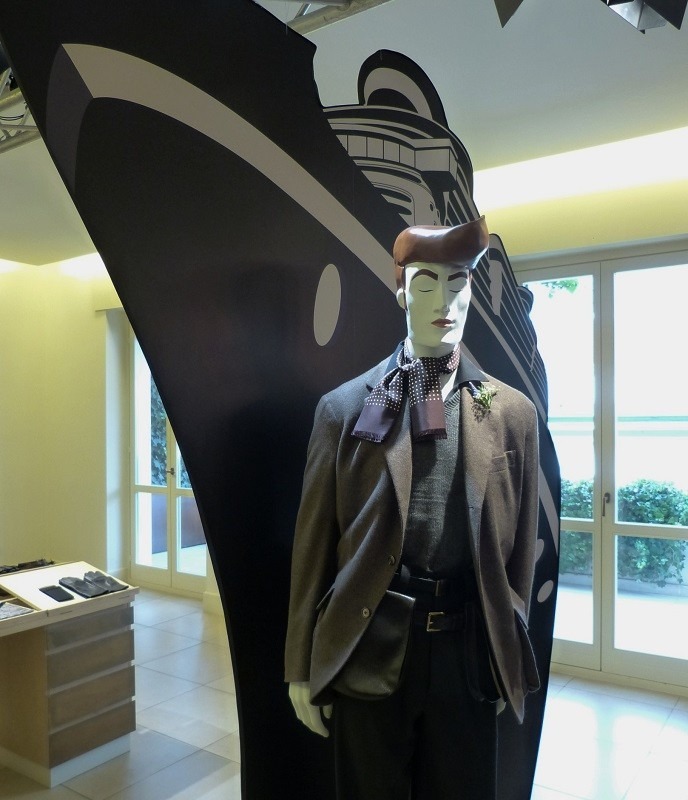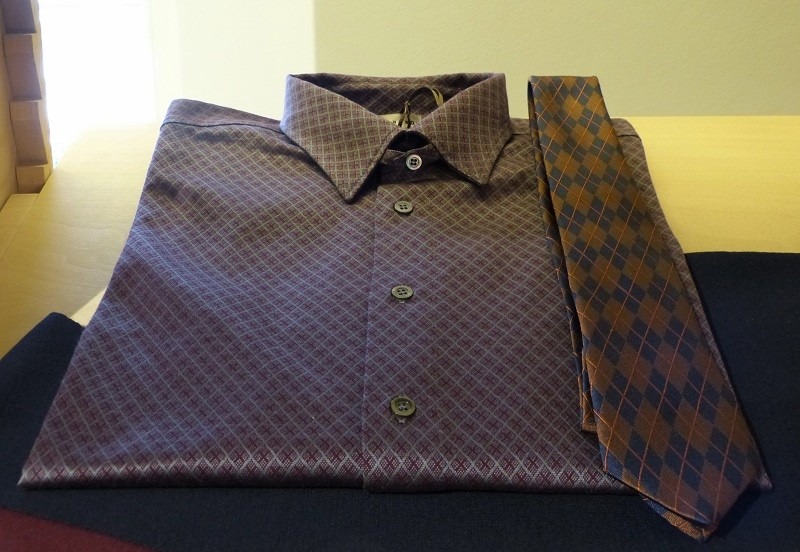 Definitiv ein doppelter Grund zu feiern für Caruso, aber auch für die italienische Herrenmode. I like!
English:
For Caruso this Milano Moda Uomo gave more than just one reason to celebrate. The Italian brand opened a beautiful new flagshipstore in Via Gesù, right in the middle of Milan's fashion district. And is thereby part of the new 'Via dell'Uomo' project. Via Gesù becomes the epicenter of the Italian lifestyle for men, with menswear luxury brands like Brioni, Kiton or Caruso, prestigious tailors and craftsmen of footwear, just to name a few. A place, where you can get everything a man needs for an authentic Italian lifestyle. The other reason to celebrate is Caruso's new collection for fall/winter 2015/16. Sergio Colantuoni takes us on a journey to Grand Hotels, luxury cruises and elegant travelling. 'He who returns from a journey is never the same who left' – so he creates functional, comfortable pieces, perfect for travelling and always with the typical elegance, Caruso represents. You can find wide coats, functional jackets or pullover with great 3-D-aspects. The color palette stays dark with blue, brown, anthracite and black. Definitely two good reasons to celebrate and the icing on the cake for Italian excellence. I like!