BRIONI Fall/Winter 2015/16 – Milano Moda Uomo
(For a short English version please scroll down)
Ohne Worte – ganz ehrlich, ich bin jetzt noch sprachlos, wenn ich an die Show von BRIONI zurück denke. Diese fand am vorletzten Abend der Milano Moda Uomo im Castello Sforzesco, einem Wahrzeichen Mailands, statt. Das ganze Castello war abgesperrt und eine Allee aus Kerzen zeigte den Weg in das riesige Zelt, in dem später die Kollektion für den Herbst/Winter 2015/16 vorgestellt wurde. So etwas können nur die Italiener!
Es war auch ein besonderer Anlass, denn wie bereits hier erwähnt, feiert BRIONI in diesem Jahr seinen 70. Geburtstag und das muss schließlich gebührend gefeiert werden. Daher kehrt das Unternehmen mit einer klasse Show zurück auf den Laufsteg, wo es übrigens schon 1952 für Furore sorgte als erstes Männermodehaus mit einer Runway-Show überhaupt.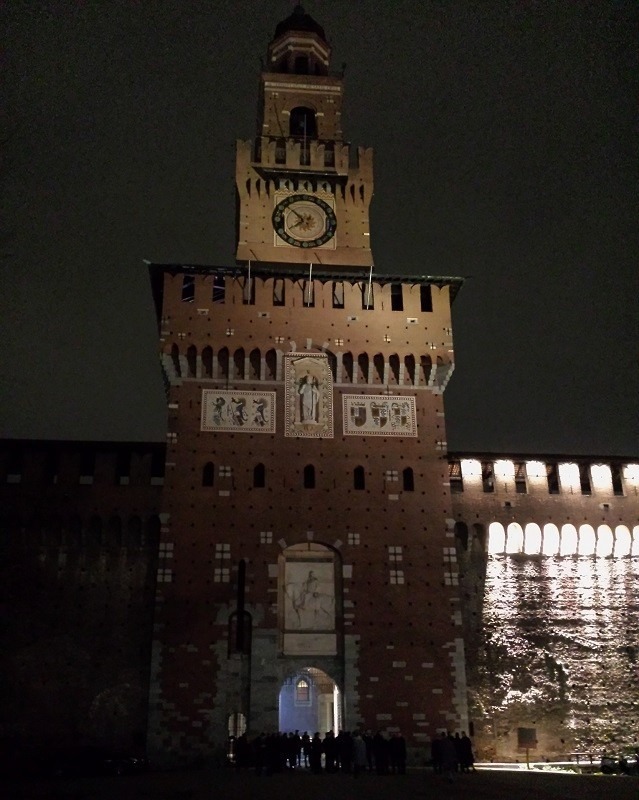 Selbstverständlich stand aber die aktuelle Mode im Mittelpunkt und die Kreationen von Brendan Mullane, dem Creative Director, überzeugten. Er ließ sich von zwei Dingen inspirieren: Der Spanischen Hofreitschule und der Wiener Werkstätte, einer Gemeinschaft Bildender Künstler zu Anfang des 20. Jahrhunderts. Das entsprechende Motto "Riding high in full style" zog sich durch die ganze Kollektion. Darin wurden natürlich wieder nur die besten Stoffe verarbeitet, z. B. feinstes Kaschmir, Leder und Wildleder. Gesteppte Blousons, klassische Karostoffe und lederumfasste Mäntel gab es auf dem Laufsteg ebenso zu sehen, wie Dufflecoats oder Strickwaren mit Mustern der Wiener Werkstätte, ergänzt durch passende Accessoires wie Lederhandschuhe, Seidenschals und natürlich Reitstiefel.
Eines haben übrigens die Spanische Hofreitschule und Brioni noch gemeinsam, es dauert ganze 9 Jahre, um einen Reiter der Spanischen Hofreitschule zu "formen", genauso lang, wie einen Schneidermeister bei Brioni.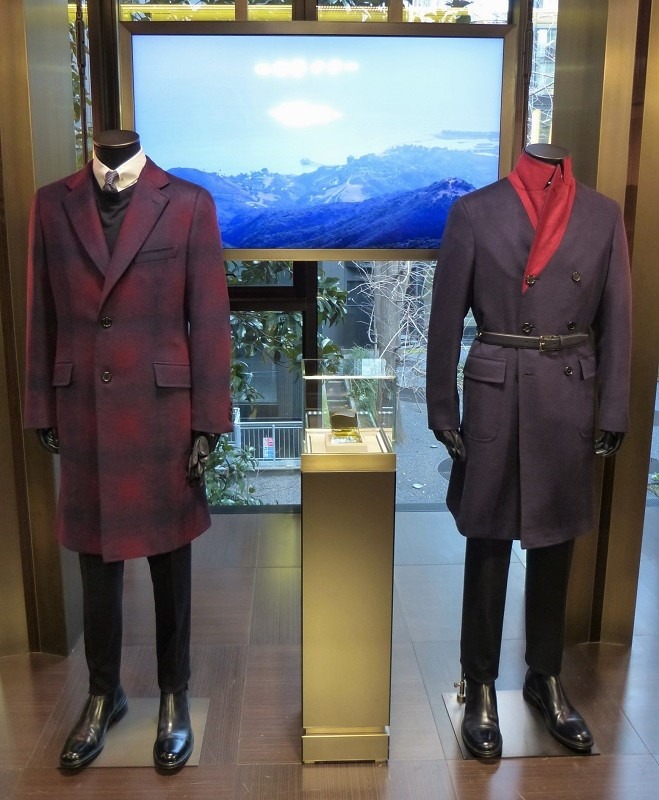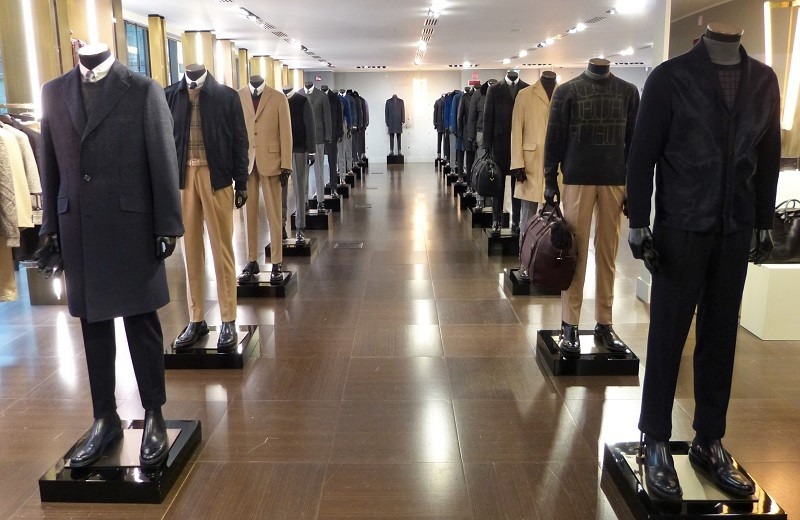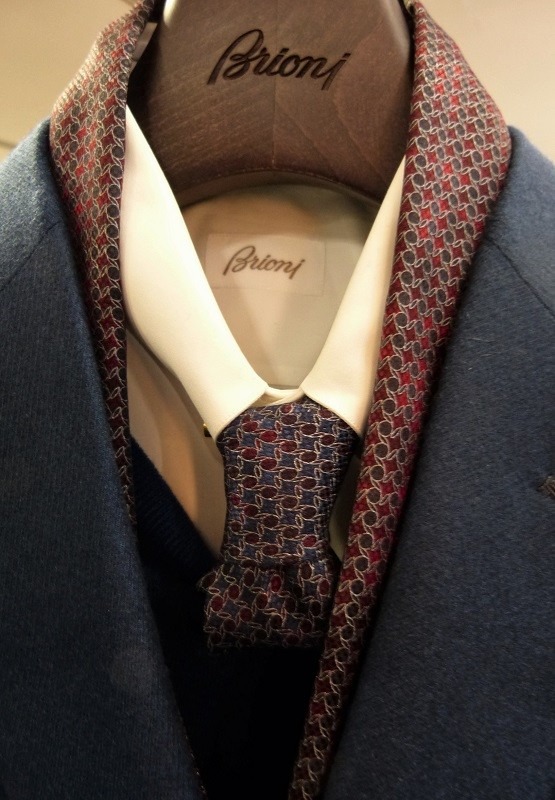 Wie es sich für eine Geburtstagsfeier gehört, durften natürlich auch hochkarätige Gäste nicht fehlen. Neben dem Who-is-Who der Modeszene waren dies Künstler wie Filmemacher Francesco Vezzoli, François-Henri Pinault, CEO des Konzerns Kering (zu dem Brioni gehört) und Ehemann von Selma Hayek, Schauspieler wie James Marsden, Max Irons und Jack Huston und natürlich noch viele andere.
Insgesamt eine beeindruckende Geburtstagsfeier gepaart mit einzigartiger Mode! Happy Birthday BRIONI!
English:
I am still speechless, when I think of BRIONI's Fall/Winter 2015/16 runway show. It took place at Castello Sforzesco, a landmark of Milan. The whole castle was blocked and an alley of candles lined the way into the huge tent, where the collection has been presented. That`s style and that's why I love the Italians! As Brioni celebrates its 70th anniversary this year, it returns to the catwalk with a fashion show, (it made headlines in 1952 as the first men's wear house to stage a runway show, by the way). Creative director Brendan Mullane was inspired on one side of the legendary Spanish Riding School, on the other by the 'Wiener Werkstätte'
an early 1900s visual arts enterprise. So it`s fitting, then, that it takes nine years to form both a skilled Spanish Riding School rider and a Master Tailor Brioni.
Quilted blousons, checks in various sizes and leather-bordered and belted coats fashioned from the finest cashmeres are part of the collection. In which, of course, only the best materials were used. Leather gloves, silk scarves, cavalry boots add the finishing touch to the Brioni parade of elegant riders. Numerous guests joined the spectacular show, like artist
Francesco Vezzoli, François-Henri Pinault Pinault, CEO of Kering, and actors like James Marsden, Max Irons or Jack Huston.
Altogether it was an awesome birthday party with unique fashion. Happy Birthday BRIONI!