BALLY Men's Fall/Winter 2015/16 – Milano Moda Uomo
(For a short English version please scroll down)
Wie gewohnt zeigte auch BALLY im Rahmen der Milano Moda Uomo seine neue Herrenkollektion für Herbst/Winter 2015/16 im eigenen Showroom mitten im schönen Mailand.
"Retro, gleichzeitig aber auch modern" ist der erste Gedanke, der einem beim Blick auf die Kollektion in den Kopf schießt, welches sich auch bei näherem Hinsehen bestätigt. Die 70er – und da vor allem Ikonen wie Robert Redford und Steve McQueen – inspirierten zu den neuen Kreationen, in Anlehnung an den Film "The Royal Tenenbaums" von Wes Anderson.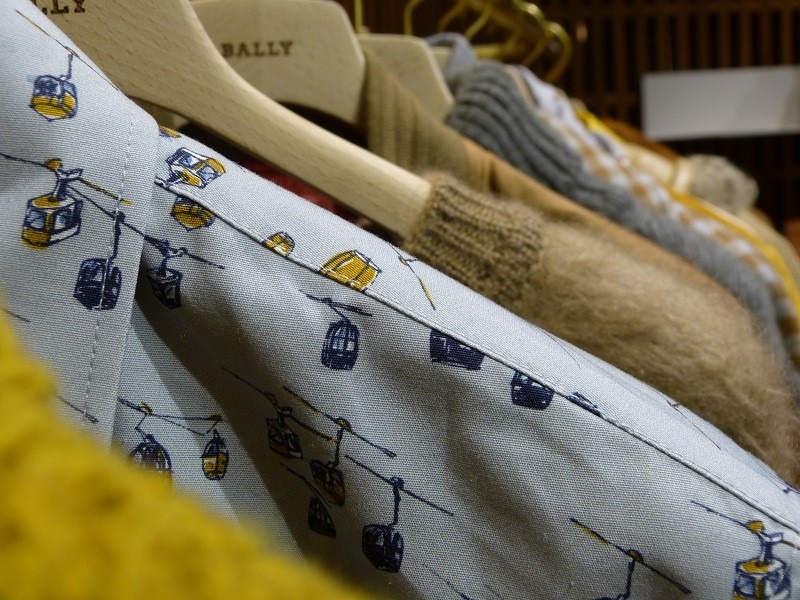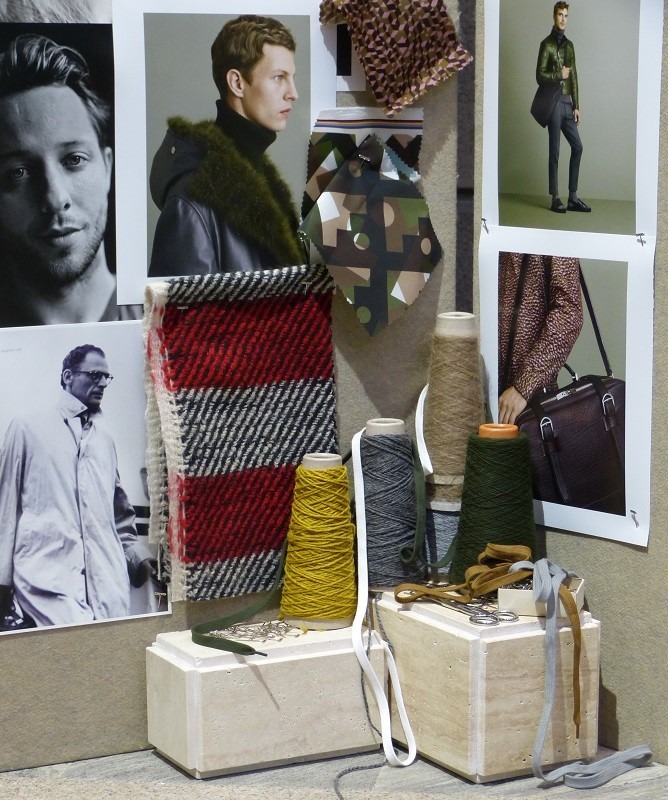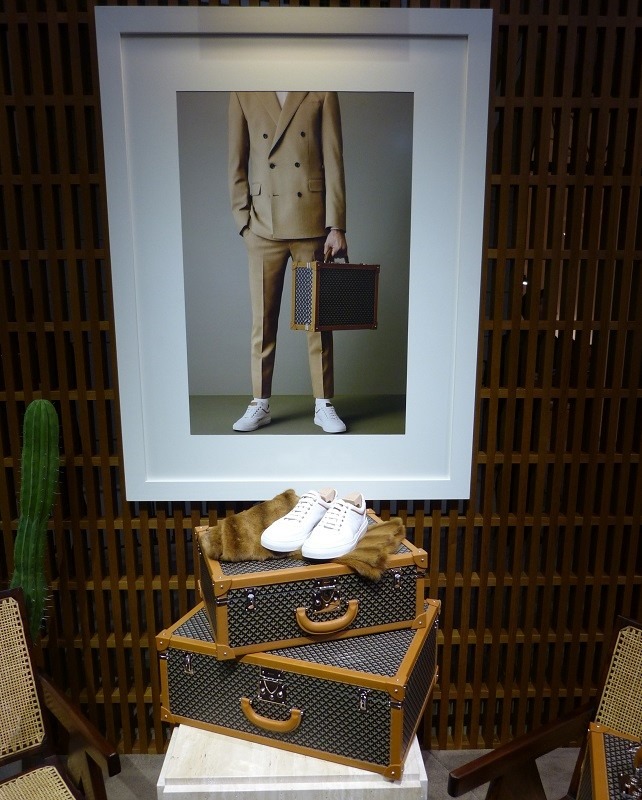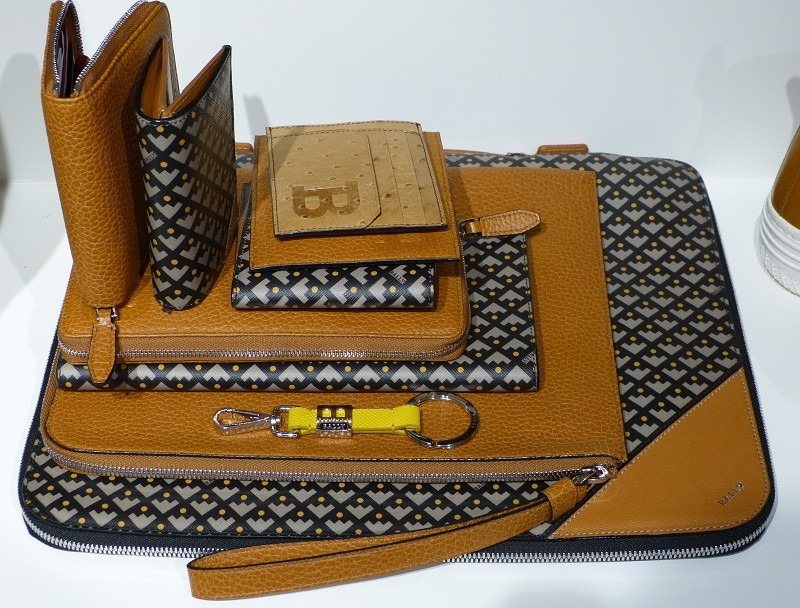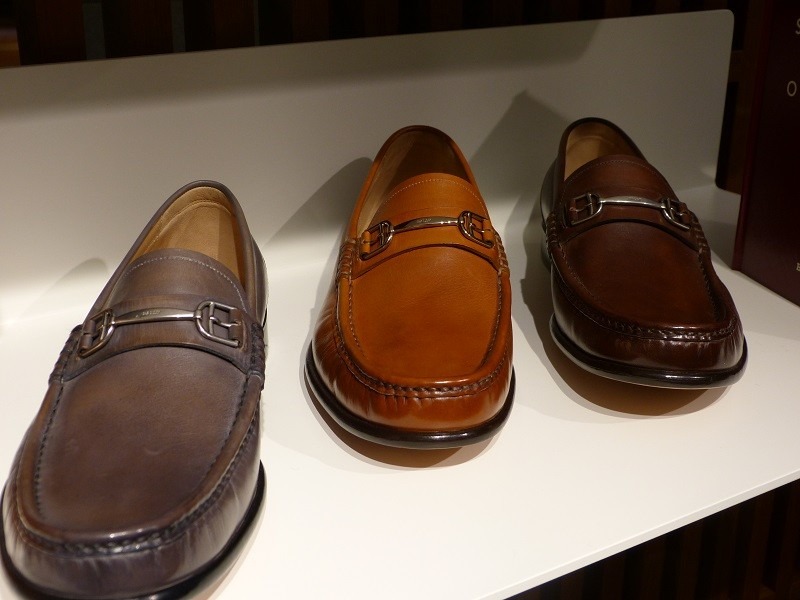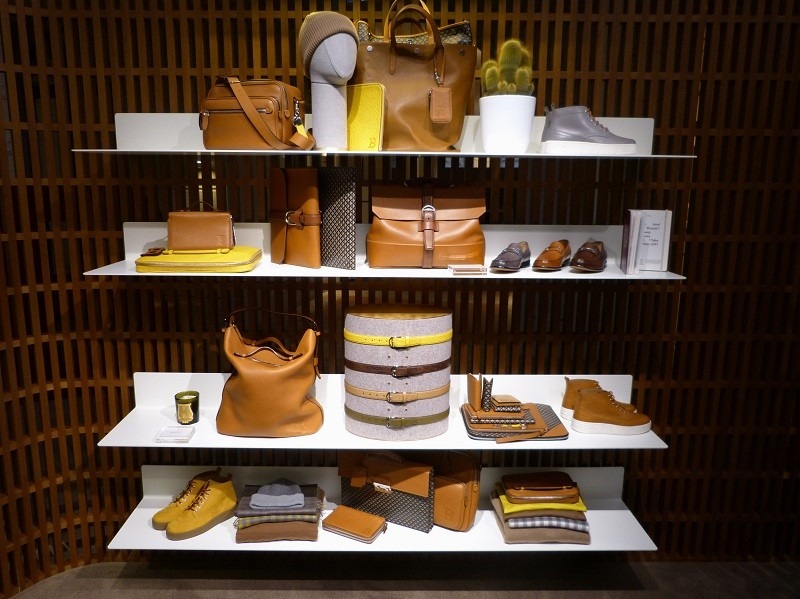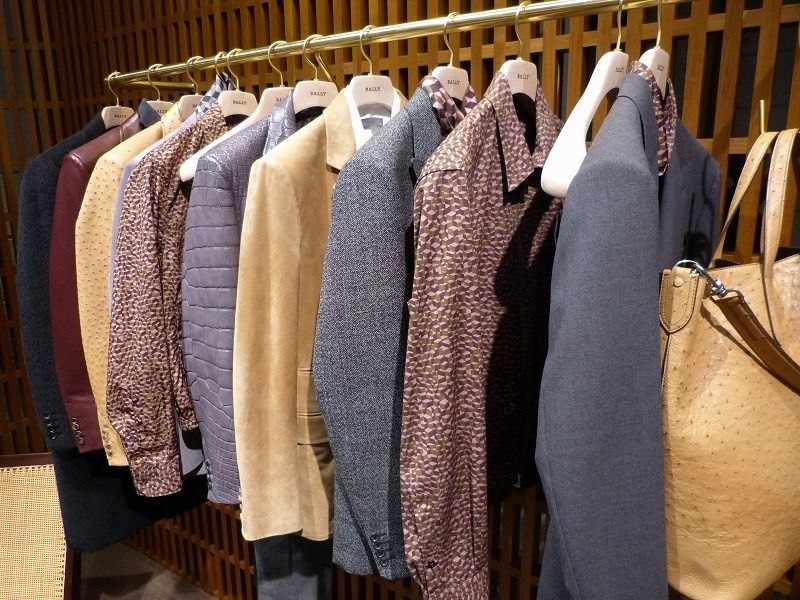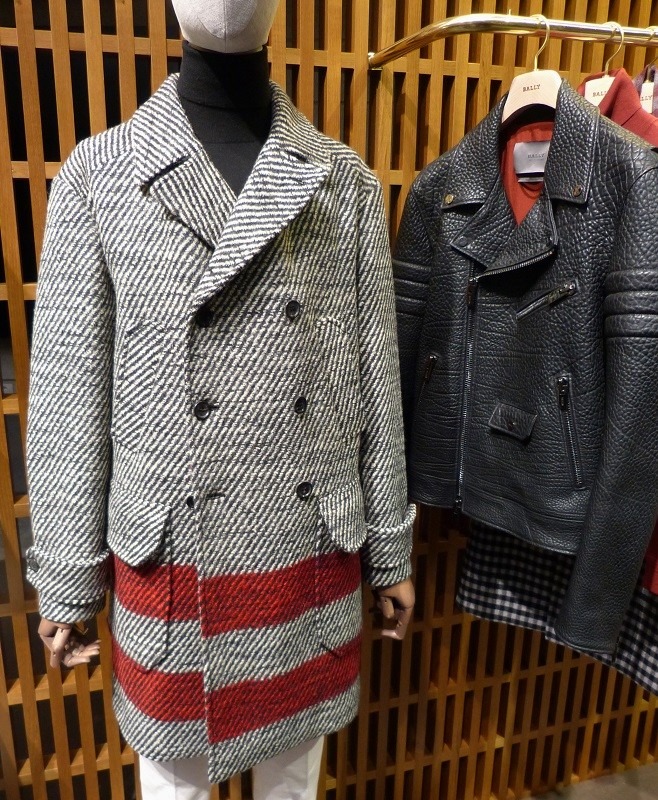 Rollkragenpullis (!), Lederjacken, Jeans und Mäntel und allen voran natürlich die für das Unternehmen typischen Lederwaren – Taschen, Rucksäcke, Schuhe und viele weitere Accessoires – sind Bestandteil der Kollektion, einerseits sehr casual gehalten, andererseits aber auch in luxuriöser Ausführung aus exotischen Materialien. So kann man(n) ganz danach auswählen, was der Geldbeutel hergibt!
Pablo Coppola, seit zwei Jahren Design Direktor des Schweizer Unternehmens, baut immer gern Archivfunde aus der mehr als 160jährigen Geschichte des Hauses ein. So taucht das Bally-Wappen – bestehend aus Berggipfeln und Sonne – diesmal als Camouflage-Muster auf Jacken und Hemden auf. Auch winzige Skilifte findet man in Anlehnung an die Schweizer Berge z. B. auf Seidenschals oder Jacken. Witzige Details, die die Entwürfe zu etwas Besonderem machen, wie ich finde.
Erstmalig gibt es eine schöne Kofferkollektion und auch bei den Schuhen tut sich einiges. So findet man neben Ballys Klassiker, dem handgefertigten Bergsteigerschuh, bequeme, leichte Sneakers oder den "Oakwell hightop", eine Mischung aus sportlich und elegant.
Insgesamt ein schöner Mix aus alt und neu, in dem sicher jeder ein paar neue Lieblingsteile finden kann.
English:
On January 18th BALLY presented the Autumn/Winter 2015 Men's Collection in its showroom in Milan. The new collection is a combination of old and new, inspired by 70ies style icons like Robert Redford or Steve McQueen and the retro aesthetic of film director Wes Anderson's 'The Royal Tenenbaums'. Turtlenecks (!), tailored denim, revisited motorcycle jackets and coats are as well part of it as the typical leather goods like bags, shoes and many accessories. The collection includes casual pieces as well as luxurious ones made of exotic skins. So you can choose whatever you like and your purse allows you to. Pablo Coppola, design director of the Swiss brand, always includes heritage symbols from the archives, the Alpine mountain crest of Bally comes in a camouflage print jacket; small ski lifts are printed onto silk scarves and jackets. Funny details, which make the collection something special, I think. The classical Bally hiking boot comes side by side with light sneakers and the new 'Oakwell' hightop. And in addition there is a new Crescent Toile luggage set. Altogether a perfect mixture of old and new, in high-quality craftsmanship – so everyone can find some new favourites for his wardrobe.