(For a short English version please scroll down)
Wie bereits im letzten Blogpost angekündigt, stand noch die Show von Salvatore Ferragamo für Herbst/Winter 2014/15 auf dem Programm. Der Tag war noch immer sonnig und rund um den Dom herrschte reges Treiben. Nicht weit entfernt davon liegt die Piazza degli Affari, wo bereits zwei große Banner mit dem Schriftzug "Salvatore Ferragamo" den Eingang zur Show schmückten. Der Innenraum war ganz in Weiß gehalten (damit nichts von der Mode ablenkt) und mit hochkarätiger Prominenz besetzt: Neben Beppe Modenese (Ehrenpräsident der Camera Nazionale della Moda Italiana), Franca Sozzani (Vogue Italia) oder Suzy Menkes, waren auch Hilary Swank und viele andere VIPs unter den geladenen Gästen zu finden.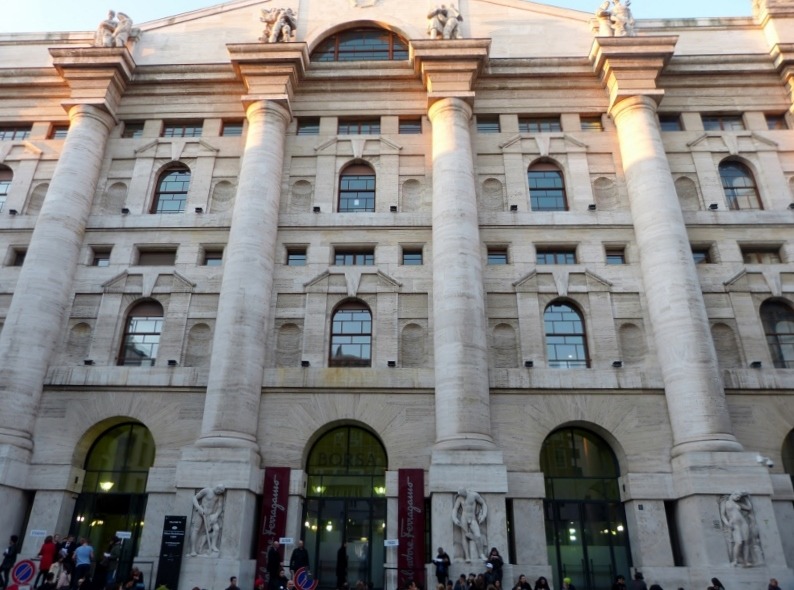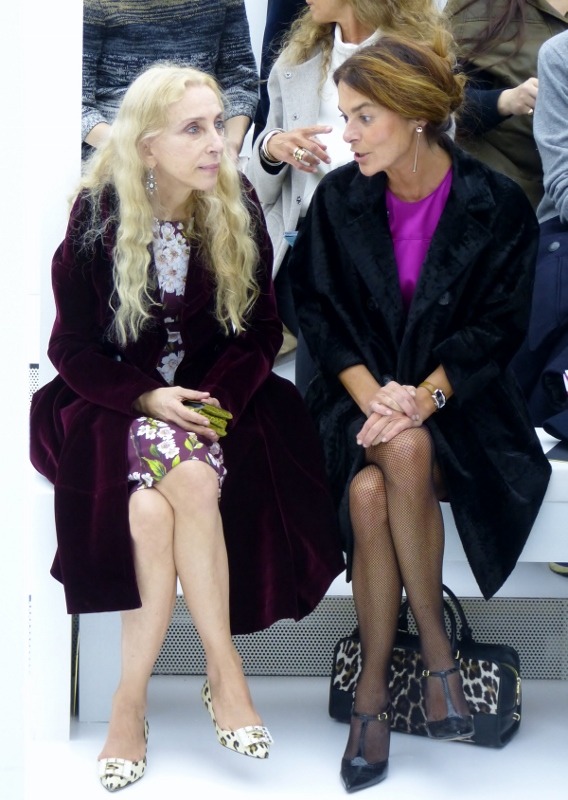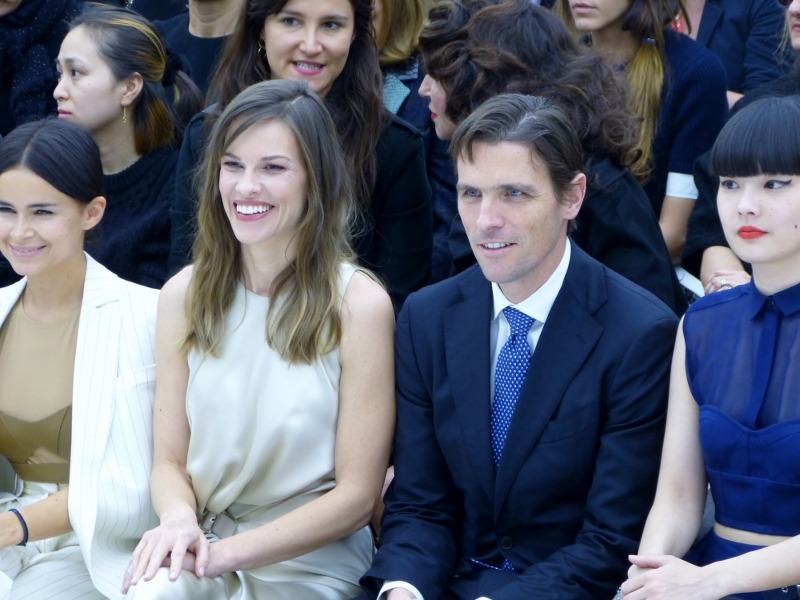 Diese, und natürlich auch die anderen Gäste, bewunderten die tolle Kollektion von Massimiliano Giornetti. Zu sehen gab es – wie gewohnt – hohe handwerkliche Kunst. Mäntel, Faltenröcke, hochgeschlossene Kleider, Rollkrägen, Westen und vieles mehr, zum Teil in übereinandergeschichteten Elementen, die eine weibliche Silhouette zaubern. Starke Elemente im Kontrast zum femininen Ausdruck, aber doch ein sehr passender Look. Farblich reicht die Palette von Schwarz, über Kaffeebraun, Sand und Kamel bis hin zu Backsteinrot mit metallischen Akzenten aus Bronze.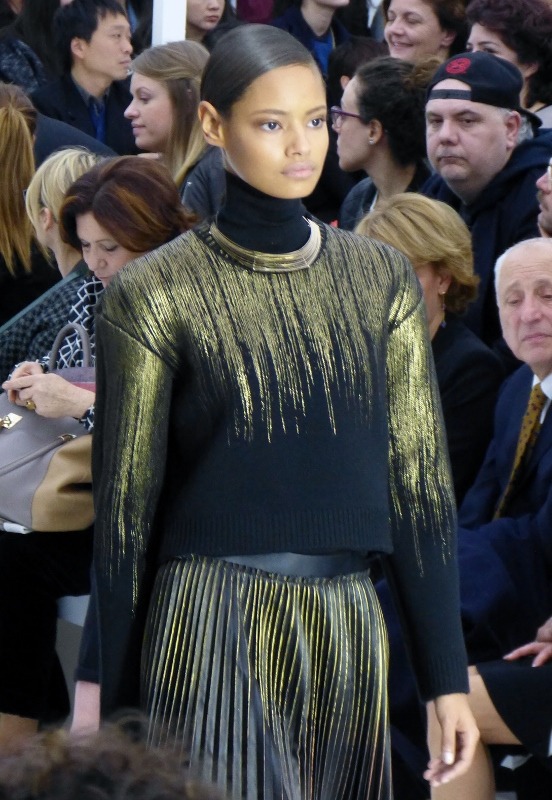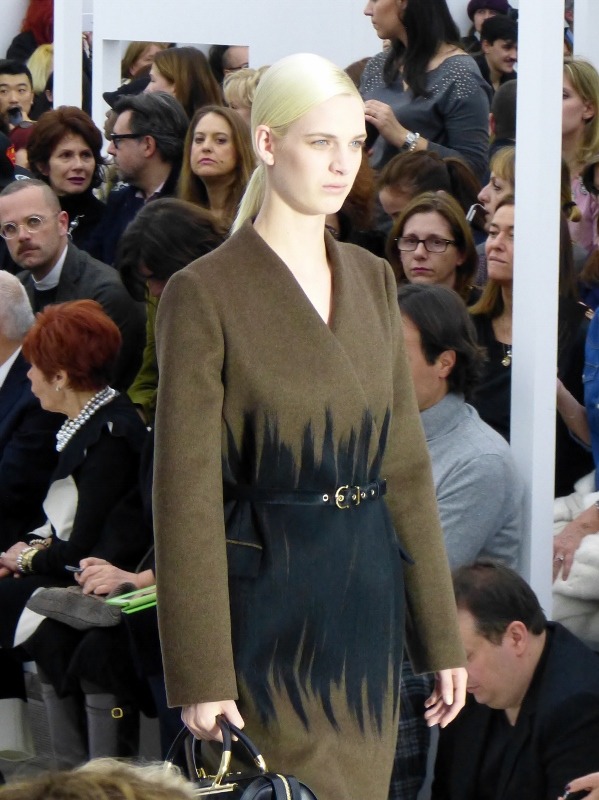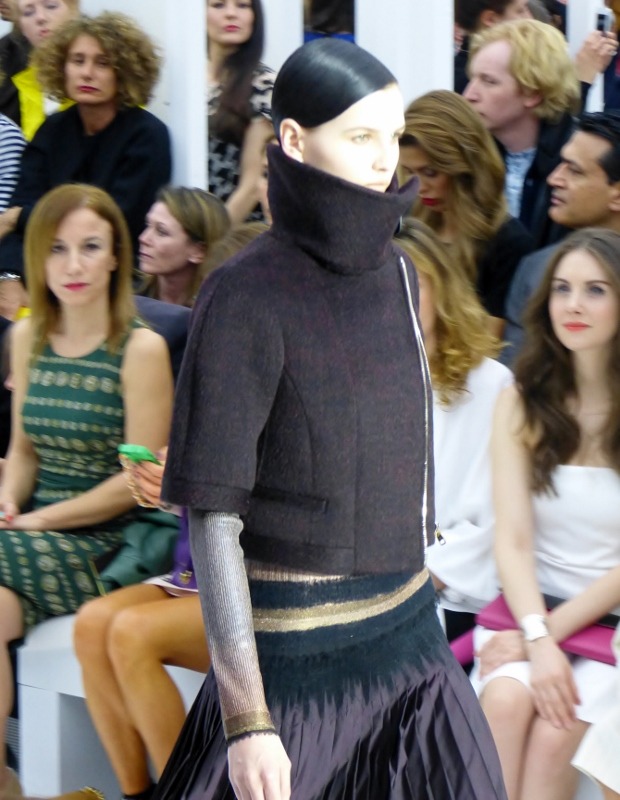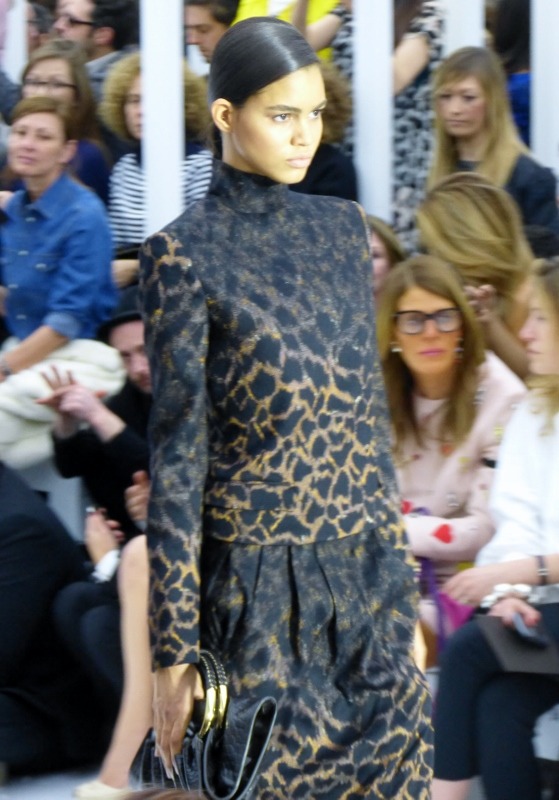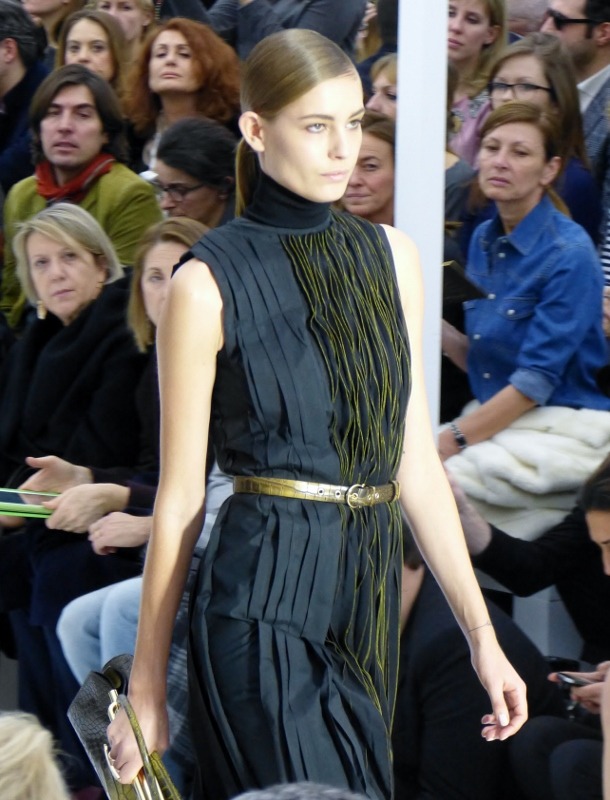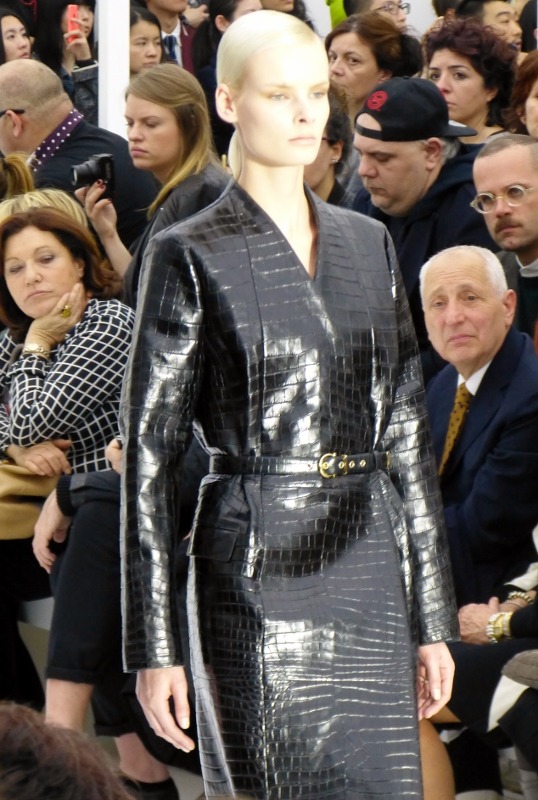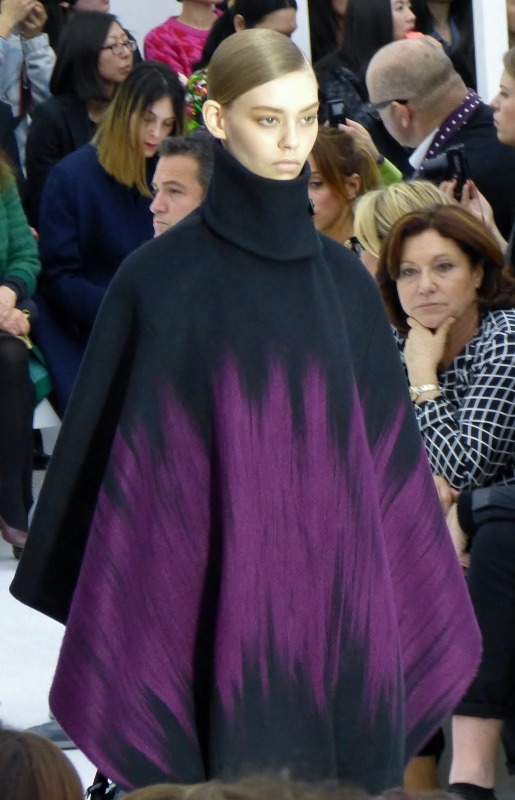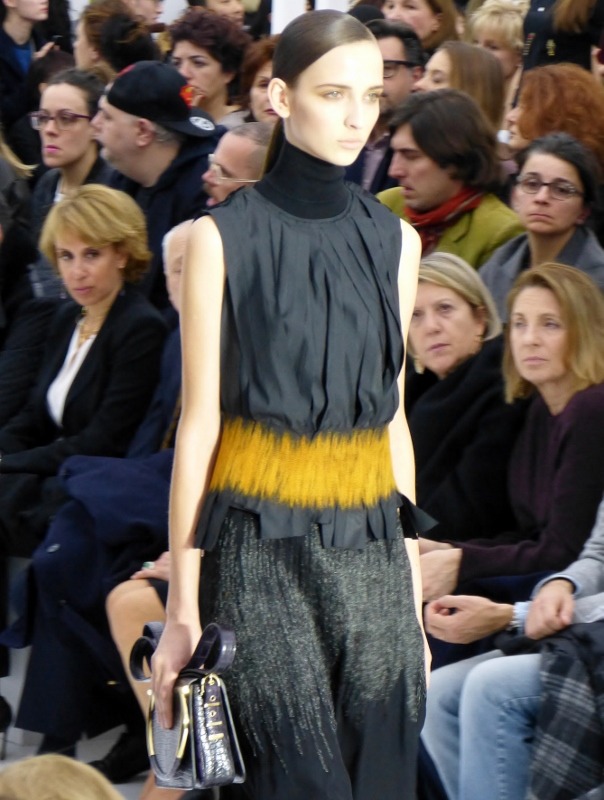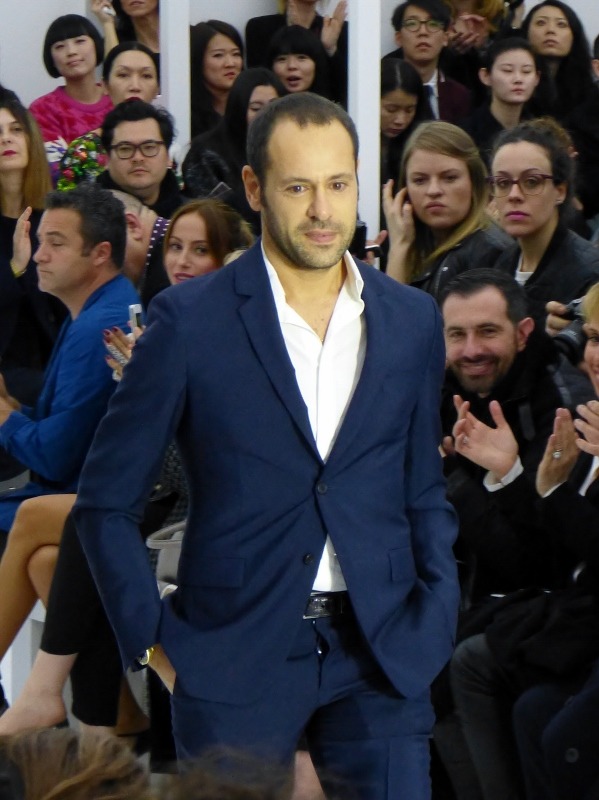 Bei den Accessoires arbeitete Massimiliano mit der Schmuckdesignerin Daniela Villegas zusammen.
Alles zusammen einfach nur eine super Kollektion, sehr weiblich und tragbar, in einer perfekten Umgebung. In Hotelkategorien gerechnet: 5 Sterne Superior! Toll!
English:
In my last blogpost I have already told you that I have been to the show of Salvatore Ferragamo, too – and here we go. Piazza degli Affari is not far from the cathedral and you couldn't miss the location, as in front of the entrance two huge banners announced the show. With a location completely in white the focus was totally on fashion. A lot of celebrities like Beppe Modenese (Honorary President of the Camera Nazionale della Moda Italiana), Franca Sozzani (Vogue Italia), Suzy Menkes, Hilary Swank and many more were seen.
The guests could see a perfect collection by Massimiliano Giornetti's and the usual high craftsmanship of Salvatore Ferragamo. Coats, pleated skirts, capes, high-necked dresses, vests and more with layering and female silhouettes.
Beautiful and feminine looks. The color palette ranges from black to coffee brown, chocolate, sand and camel, mixed with brick red, amber grey and accents of bronze.
For accessories
Massimiliano worked together with Daniela Villegas, who is a jewelry designer. All in all, it is a great collection in a perfect location. In hotel language I would say: 5 stars superior! I like!
(For a short English version please scroll down)
Am letzten Tag der Milano Moda Donna standen die Schauen von MISSONI und auch die von Salvatore Ferragamo (Bericht folgt in einem extra Blogpost) auf meinem Programm.
Es war wieder ein sonniger Tag im schönen Milano und so ging es Richtung Porta Genova, zack über die bekannte gelb-grüne Brücke, und dann weiter zur Location. Auch wenn ich mich bestimmt des Öfteren wiederhole, aber MISSONI liegt mir am Herzen und ich freue mich immer wieder, wenn ich deren tolle Show sehen darf. Von der Einladung über die verschiedenen Locations in der Vergangenheit, die Liebe zum Detail bis hin zur Mode überhaupt, es passt sehr gut zusammen und gefällt mir einfach! Am besten ich zeige Euch jetzt gleich einige Looks: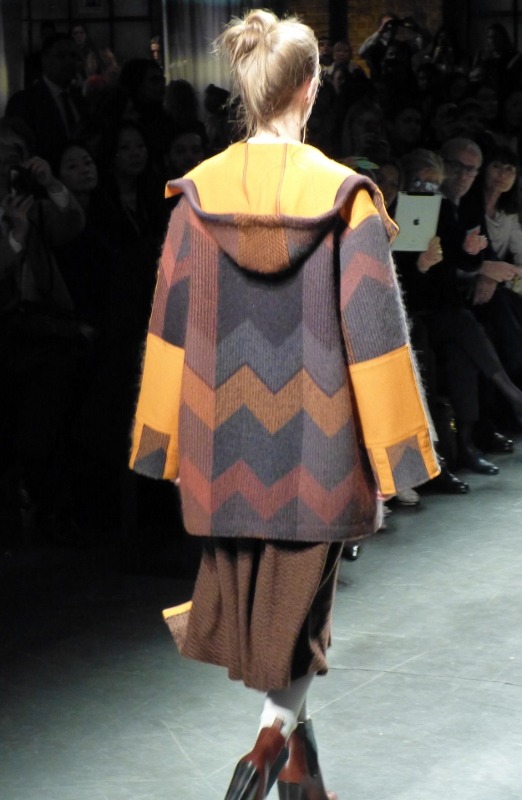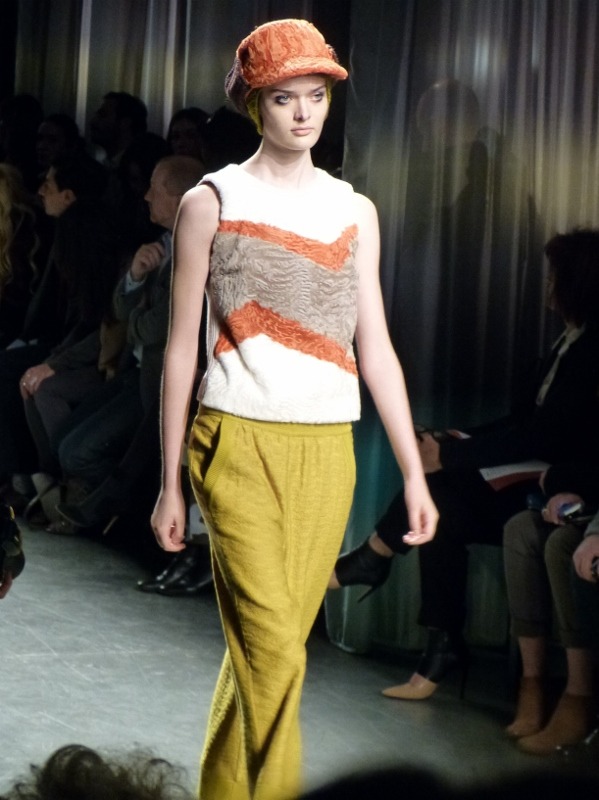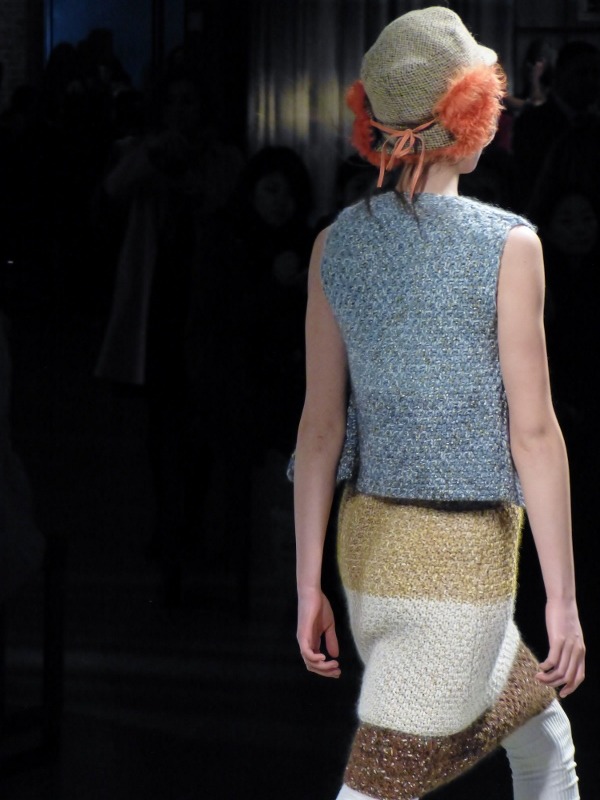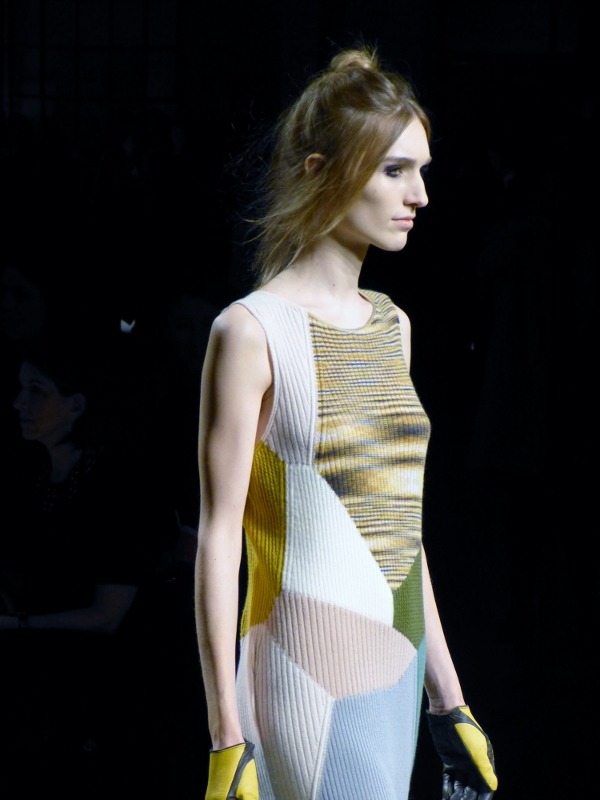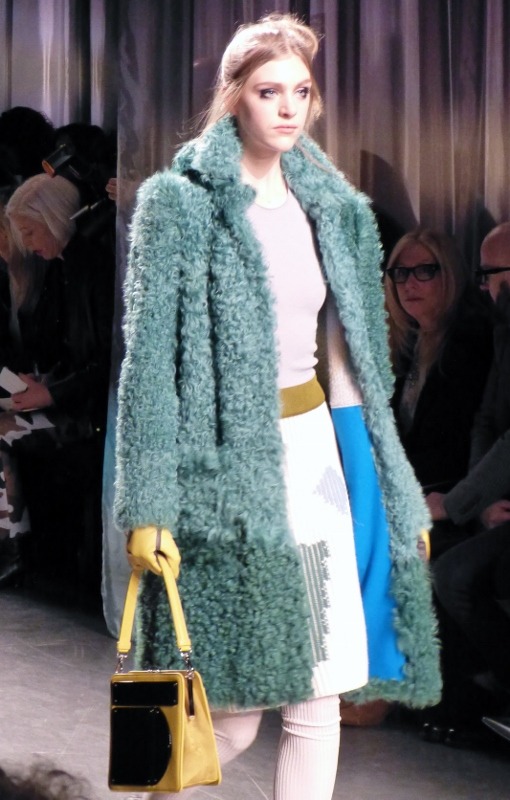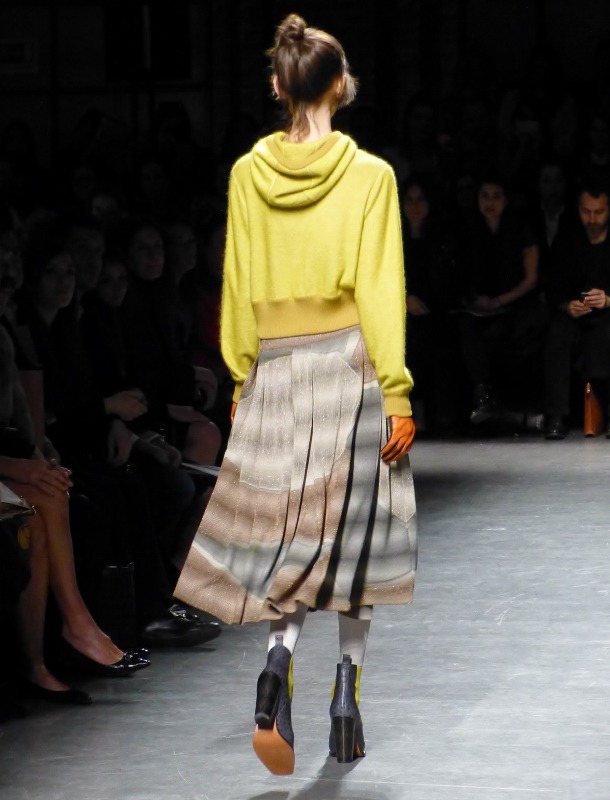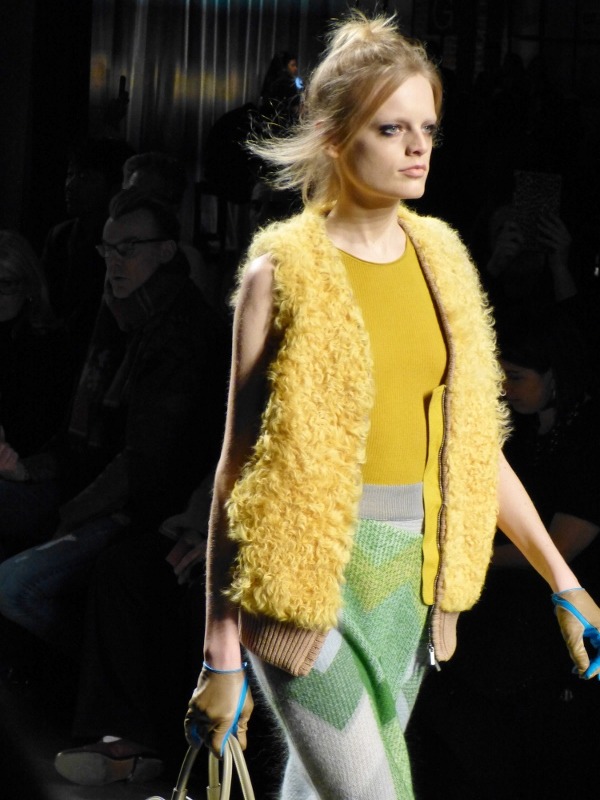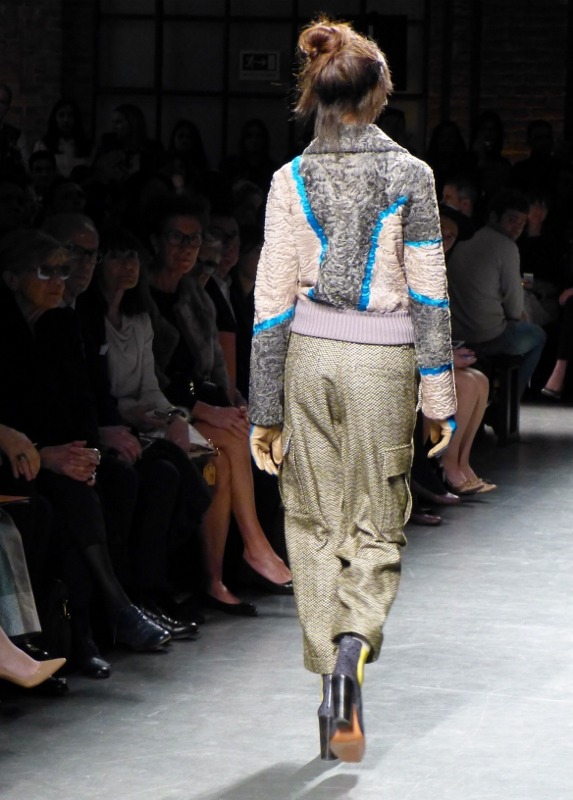 Der typische Missoni-Zigzag-Style darf natürlich nicht fehlen, dieses mal in einer Kollektion, die von männlicher Sportswear inspiriert ist. Oversize-Stücke wie Strickjacken oder Parkas zu Cargo-Pants, die bis zum Knöchel gekrempelt sind, alles in einem Mix aus verschiedenen Materialien wie Wolle, Seide, Kaschmir oder Organza und immer in Form von weichen, fließenden Schnitten. Strick spielt natürlich wieder eine Schlüsselrolle.
Farbtechnisch setzen Gelb, Orange, Grasgrün oder Türkis Highlights zu den so Missoni-typischen erdigen Farben, weniger in kompletter Form, sondern in Patchwork-Technik verarbeitet oder einfach als Akzent an Sweater, Jacke oder Schuh.
Der nächste Herbst bzw. Winter kann kommen, die Kollektion ist mit Sicherheit sehr tragbar und was ich persönlich wieder einmal genial finde, ist die Liebe zum Detail!
I like – Danke!
English:
On the last day of the Milan Fashion Week I had two shows on my schedule. MISSONI and also the show of Salvatore Ferragamo (blogpost will follow soon).
It was a sunny day in beautiful Milan again and so I went to Porta Genova, crossed the yellow-green bridge and went to the location. I`m sure that I have told you several times, how much I am always looking forward to the show of Missoni. The locations, the invitations, every detail and of course the fashion – it is always perfect. And it was again this time! The typical MISSONI-zigzag-style was of course part of this fall/winter collection, inspired by men's sportswear with oversized items like cardigans or parkas in soft and fleecy fabrics. Certainly knit plays a key role again. Yellow, orange, grass green and turquoise accentuate the unique detailing found in the collection. These vibrant colors are combined with ultra-classic and naturalistic hues.
So the next fall and winter can come, it will be very comfortable with Missoni! The collection is wearable and again you find the love of fashion in every detail! Thank you! 
(For a short English version please scroll down)
Der Freitag der Mailänder Fashion Week endete mit einer schönen Show, aber auch mit kaputten Füßen. Nicht weiter tragisch, denn erstens ist es Fashion Week Time, da sind viele gelaufene Kilometer einfach Standard und zweitens stand gleich vormittags die Show von Antonio Marras auf dem Programm. Ja gut, selbstverständlich zeigte mir mein Terminkalender noch weitere Präsentationen zwischendrin an, doch erst sind die Schauen an der Reihe – kann mich ja schließlich nicht zerteilen. ;)
Auf Antonio Marras und seine Show freute ich mich wieder besonders, denn erstens konnte ich den äußerst sympathischen Antonio bereits auf der Piquadro-Party letztes Jahr persönlich kennenlernen und zweitens war seine Männershow im Januar ein Highlight.
Es war ein sonniger Tag und als ich nach einem (zum Glück) kurzen Spaziergang in der Via Achille Maiocchi ankam, empfing mich bereits ein Wolfsgeheul, das neugierig machte auf das, was mich erwartete. Am besten ich zeige Euch gleich die Bilder zur Show:
Bereits im ersten Look waren schon die Wölfe zu sehen, die sich durch die ganze Kollektion zogen. Man tauchte quasi für einen Moment ein in die Weiten des Fernen Ostens, eine klare kühle Mondnacht und somit auch in die Landschaft, in der sich die Wölfe bewegen. Die Farben waren intensiv, Aubergine, dunkles Blau oder Jadegrün. Schwere Stoffe wurden im Materialmix zusammengefügt zu Kleidern, Mänteln oder Pullovern mit Rollkragen, Antonio zeigte Parka und immer wieder asiatische Elemente.
Irgendwie ein Mix aus vielen verschiedenen Facetten und Gegensätzen, aber trotzdem passte es alles gut zusammen und das Gesamtbild war einfach stimmig. Typisch für Antonio Marras und mit dieser sich durchziehenden Inspiration einfach  perfekt!
English:
After the third day of Milan Fashion Week my feet were nearly broken, but hey, it didn`t matter, because it was fashion week time and more great shows were waiting! The first show on Saturday was Antonio Marras. I was really looking forward to his show, as I met him at the Piquadro presentation last year and his men's show in January was one of my highlights!
It was a very sunny day and after a little walk I arrived at the show space, where you could already hear the howl of wolves. Actually at the first look you found a wolf and for a moment the show put you in the mood of a cool night in a wide landscape, with wolves in the distance and the moon shining. Antonio Marras chose intense colors like aubergine, jade green or midnight blue, a mix of materials in dresses, coats or trousers and Asian elements as well. So the collection was quite a mix of a lot of different facets and put the focus on contradictions, but altogether it fitted perfectly together and Antonio Marras' handwriting and inspiration could be found everywhere.