Milan Fashion Week – Brunello Cucinelli Fall/Winter 2014/15 collection
(For a short English version please scroll down)
Zwischen den Shows der "Milano Moda Uomo" war selbstverständlich keine Zeit zum Füße hochlegen oder Sightseeing, sondern ich hatte einige weitere Termine quer über die Stadt verteilt (ein typischer Espresso im Stehen zum Energiereserven auffüllen MUSSTE aber natürlich sein!).
Im schicken gläsernen Showroom von Brunello Cucinelli schaute ich mir die neue Herbst-Winter 2014/15-Kollektion an. Brunello Cucinelli, bekannt für hochwertige Businessoutfits, möchte mit dieser Kollektion "jünger" werden und schafft dazu eine neue Silhouette bei seinen Anzügen, Jacketts, Hosen und Hemden. Die Schnitte sind figurbetonter, Jacketts werden enger an der Taille und Hosen enden auf Knöchelhöhe, – wie übrigens bei vielen italienischen Labels – so dass unbedingt eine Lücke zwischen Hose und Schuhen bleibt (und man schicke bunte Socken sehen kann!). Banausen würden ja von "Hochwasserhosen" sprechen. ;)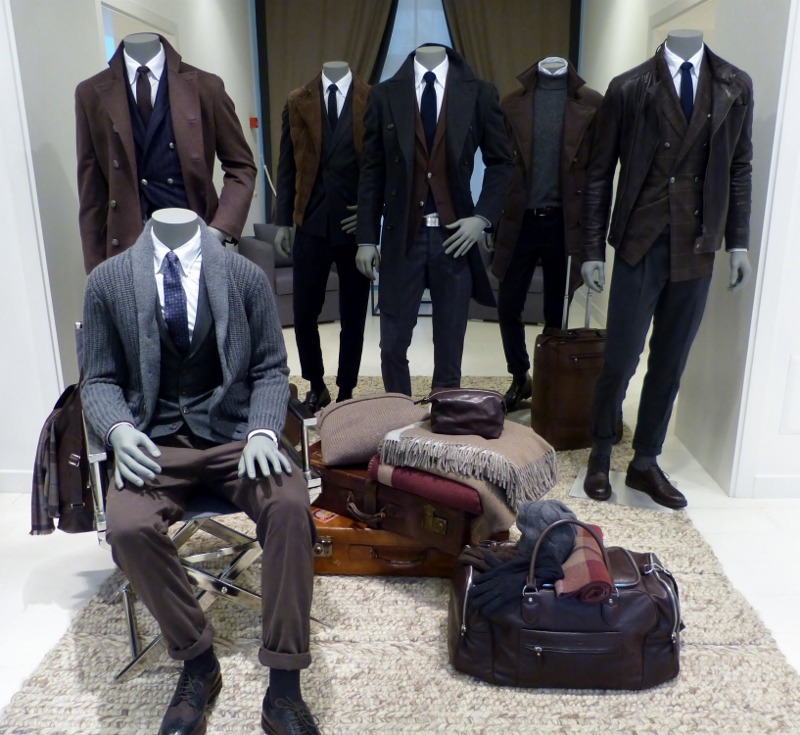 Wichtiges Stück der Kollektion ist der Mantel, den es in drei verschiedenen Ausführungen gibt: einmal im Stil eines preußischen Armeemantels, eine Englisch-inspirierte Version und der Nautilus-Mantel, bei dem Captain Nemo grüßen lässt.
Farblich bleibt Brunello Cucinelli ziemlich dezent und eher dunkel, von blau über grau bis braun, mit dezenten Mustern, wobei Ihr kaum Schwarz finden werdet, da Schwarz für Brunello keine Farbe darstellt. Typisch für das Label ist übrigens Kaschmir, das entsprechend häufig zum Einsatz kommt. Eine luxuriöse Denim-Linie gibt es auch, ebenso wie viele Accessoires, von Krawatten über Taschen und Schals bis hin zu Home-Accessoires für Büro und Zuhause.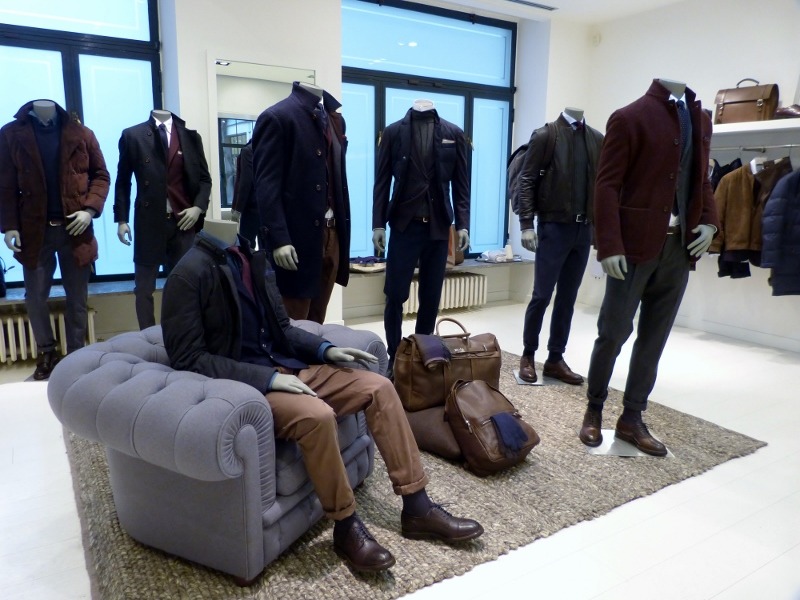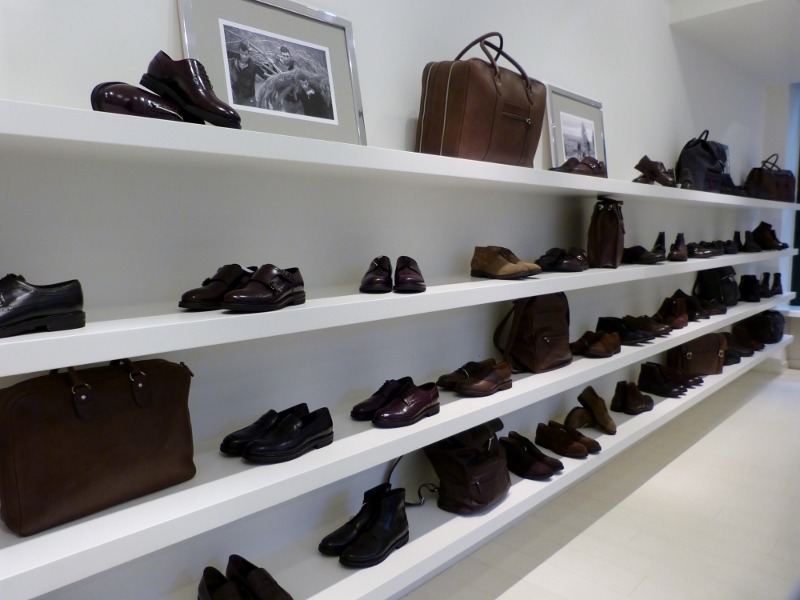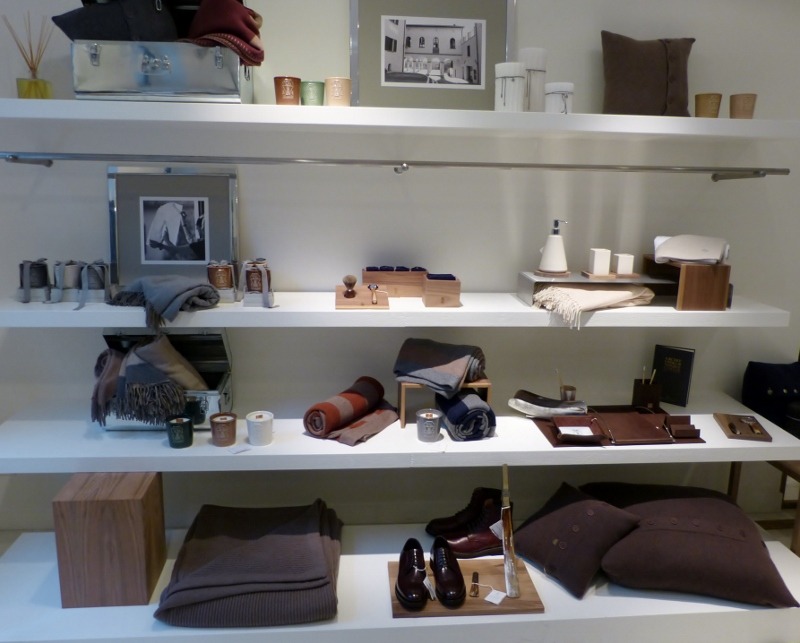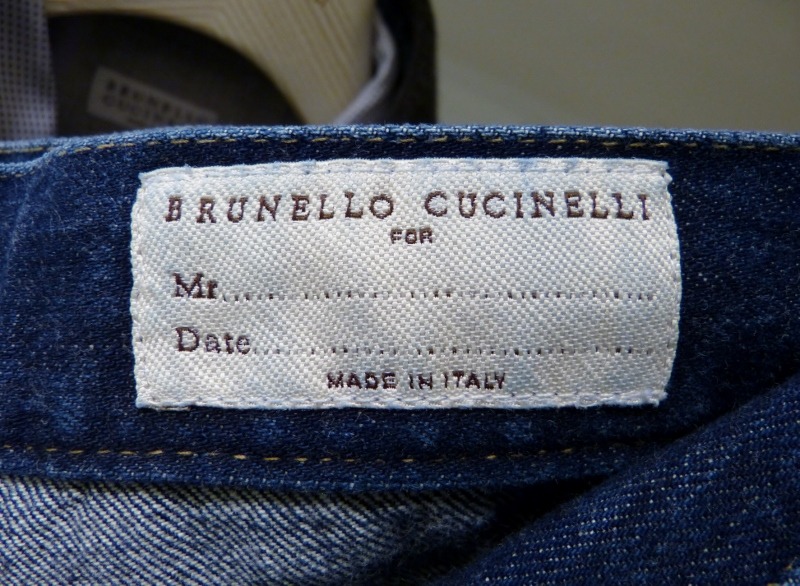 Brunello Cucinellis Mode ist eher klassisch, aber mit den neuen Schnitten sehr schick! Dazu die passenden Accessoires machen den Look perfekt (jedenfalls wenn es der Geldbeutel zulässt). Kurz: Gefällt mir!
English version:
Between the shows of the "Milano Moda Uomo" there was no time to put up the feet as I had a few more dates across the city (but a typical espresso to fill up energy reserves of course HAD to be). The beautiful Cucinelli-showroom was venue of the presentation of the new Fall-Winter 2014/15-collection. Brunello Cucinelli, known for very high-quality business outfits, wants his new collection to be 'younger', with new silhouettes, slim fits and narrow waists, the trousers becoming slightly shorter, so that you can see part of the socks. The coat is one of the most important garments for A/W 2014, coming with three different looks: one in uniform-style, one inspired by an English gentleman and Nautilus, which reminds of Captain Nemo. Cucinelli is using exquisite fabrics, (cashmere is one of his favorites) and dark shades. There is also a luxury denim line and a lot of accessories as well, e.g.bags, ties or scarves. Quite classical and elegant, I like the new silhouette!