GEOX Nebula, Rankin, Sneaker und Beatbox
Interessante Mischung, gell? Sneaker kennt und hat bestimmt jeder, GEOX ist Euch mit Sicherheit auch ein Begriff. Doch was haben Beatbox und Rankin damit zu tun? Rankin ist der Modefotograf, der bei dieser TV-Serie mit den vielen Mädels (Julia macht das Rennen in dieser Staffel!) und dieser Kreischnase auf Pro7 des Öfteren zu sehen ist. Nun hat sich Rankin die Beatbox-Musikerin Nicole Paris geschnappt, professionelle Tänzer in GEOX Nebula gesteckt und gemeinsam haben sie ein kreatives Video zum neuen Geox-Konzept #startbreathing gedreht:
Warum zeige ich Euch das? Zum einen ist Nicole Paris wirklich genial! Schaut Euch einfach mal ihre Videos an. Des Weiteren muss ich ein paar Zeilen zu den Nebulas schreiben, denn ich besitze selbst ein Paar – und zwar schon eine ganze Weile. Ganz ehrlich, es sind vermutlich die bequemsten Schuhe ever! Und das sage ich jetzt nicht aus werbetechnischen Gründen, sondern weil es wirklich so ist! Ich liebe meine blauen Sneaker!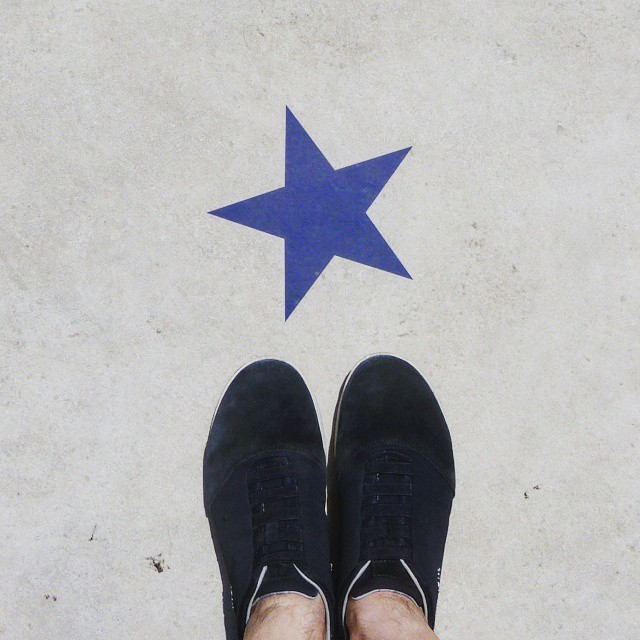 Sie sind total leicht, atmungsaktiv und halten auch im Winter recht warm und ziemlich viel aus (ich sage nur: spontane Baustellentermine!) Mittlerweile gibt es sie auch in zahlreichen Farben und Mustern für Jungs und Mädels gleichermaßen.
Kurzum: Ich bin einfach nur begeistert!
English:
GEOX, Sneaker, Beatboxing and fashion-photographer Rankin – an interesting combination at first sight, and a really good collaboration at second. Rankin created a fashion video for the Geox Nebula sneaker, together with the fantastic beatbox-musician Nicole Paris. She created the fabulous beats and professional dancers wear the GEOX Nebula sneaker in the video, which is part of the new #startbreathing campaign.
Why do I tell you? Well, first Nicole Paris is really awesome, just check out her videos! Furthermore, I have to write a few lines about the Nebulas, because I have one pair myself. Honestly, these are probably the most comfortable shoes I have ever had! And I don't write this because of some blogger-marketing-reasons, just because that's how it is. They are very lightweight, comfortable, breathable and even in winter they keep quite warm. As you can see, I'm just thrilled!